I spent last week in Normandy, perhaps the last chance to meet the veterans who are between 94 and 102 years old. The commemoration is held every 5 years.
I expected airshows and speeches. I didn't know there would be so many fascinating motorcycles converging there with riders dressed in period uniforms. Oh my God, the eye candy.
I was there with a history buff who had been to Normandy many times, but it was never like this. We often felt we were back in 1944 because the villages looked that way:
They came from all over the allied countries, sometimes shipping their bikes from America.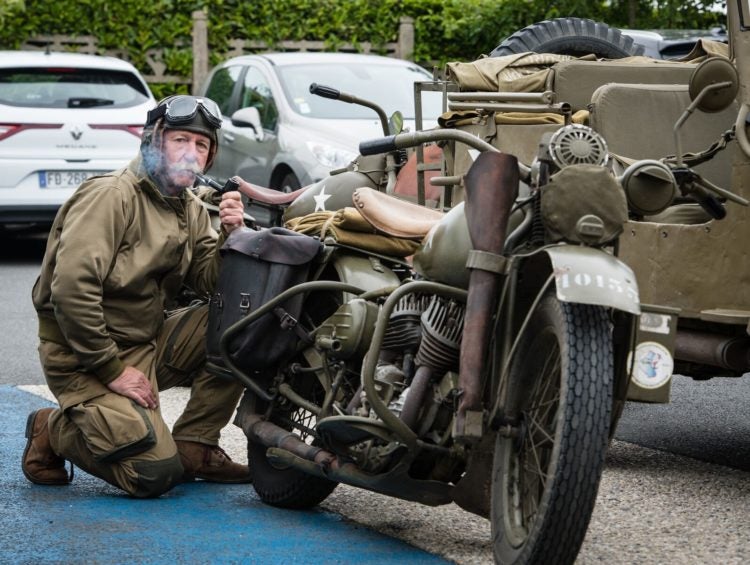 We did see a lot of Harleys in many configs from different services: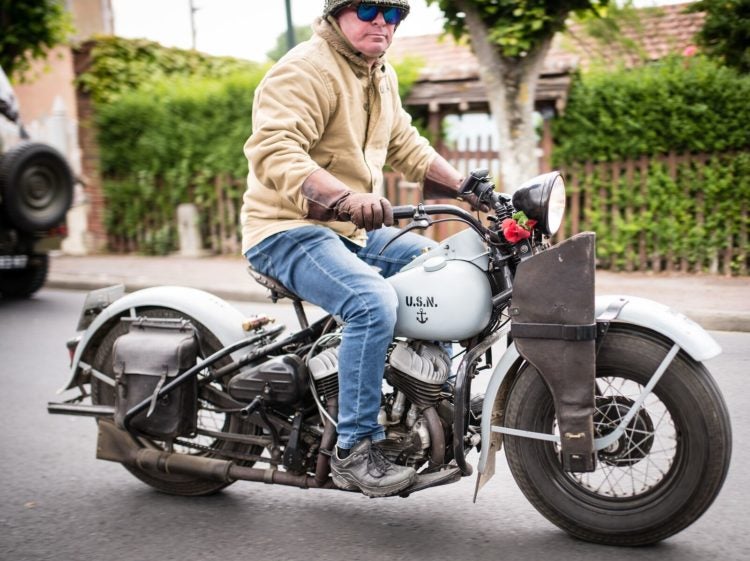 This is what you ride if you want to look badass on D-Day: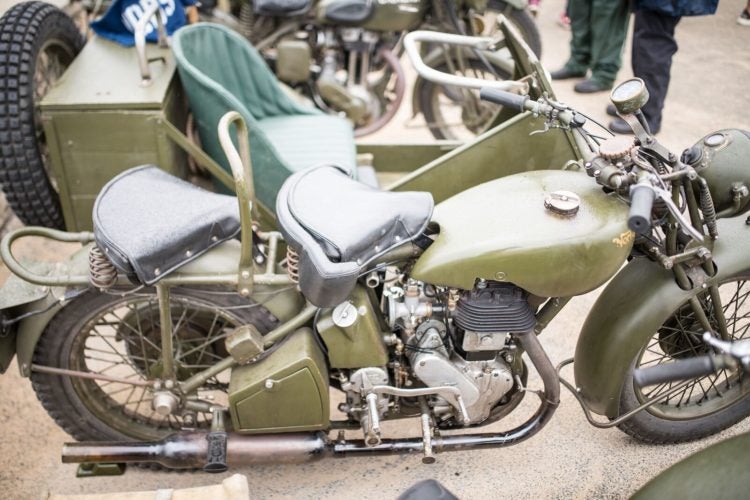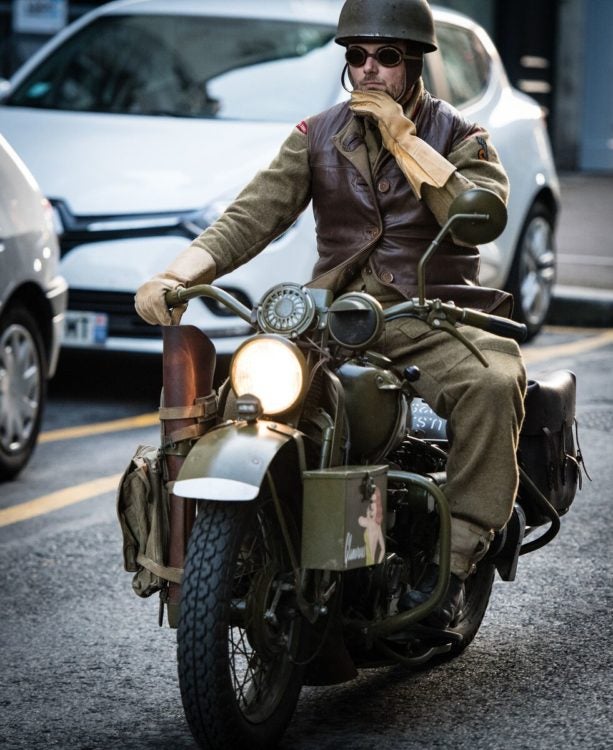 Somehow, when they are restored this well, I miss seeing them with a more aged look: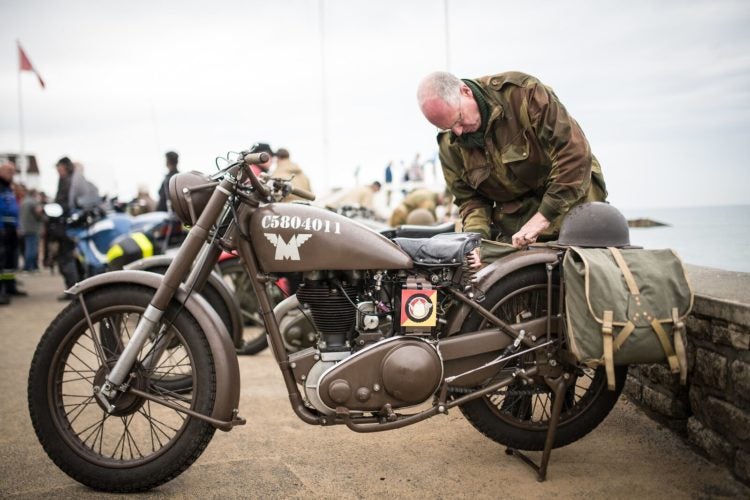 And finally, if your face is resting badass, you fit in: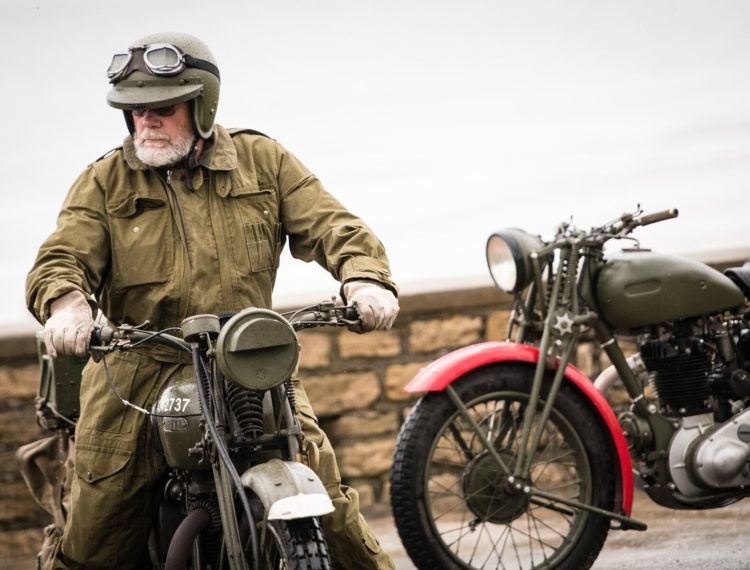 To check out tanks, guns, planes and real vets, I did a photo essay over at Cake.
Photo Credit: All photos by @Baldy.