This is the 4th post in a series focused on riding in Colombia. A special Thanks to Colombia Moto Adventures for sponsoring this post and making it possible to bring you South American adventure content.  Jeff Cremer, an award-winning wildlife photographer, and his team provide motorcycle rentals in Medellínand Colombia motorcycle tours.
While Colombia has some amazing coastal and Zona Cafetera (coffee region) routes, the mountain regions are indisputably the most beautiful part of the country. Here are the 10 things you should know about riding in the Colombian Andes.
Weather
Colombia is a year-round destination, particularly along the Caribbean coast and in Medellín where warm, dry weather is prevalent for almost the entire year.
The dry season in Colombia is from December to March, which makes it perfect for a getaway from the winder in North America, but even outside of this period, weather variations are determined more by region than clearly defined seasons.
The main differences of note are in the highlands, where nights become chilly in areas of higher altitude. The lowlands enjoy a tropical climate year-round with little temperature variation, though more frequent rain showers will be noticeable in the wetter months of April to June and again in October and November.
Safety
Security isn't an issue in Colombia. The only places where the FARC (Fuerzas Armadas de la Revolucion Colombiana, a local guerrilla group) still exists are radical holdouts deep in the jungle and in extremely remote areas. Colombia has a mystique to it, and every traveler wants to say that they are the ones who have been in the most dangerous place or the hairiest situation, but in reality, as far as FARC affecting tourism – that just doesn't happen anymore. As they say in Colombia, the only risk is wanting to stay.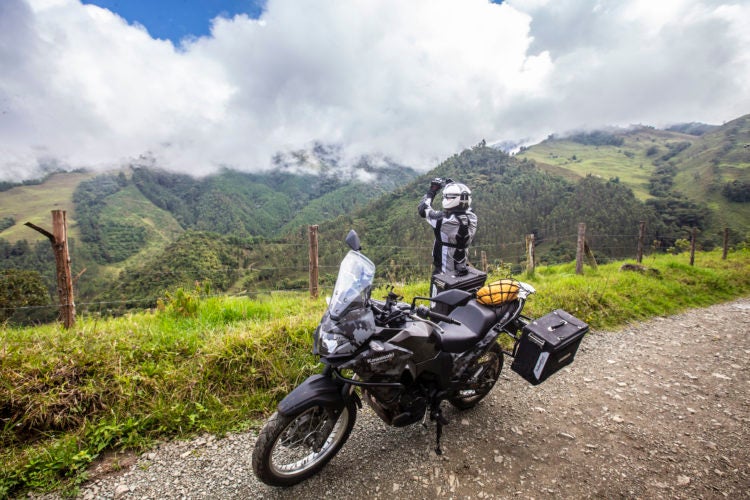 That said, always listen to the advice of local people, police and military forces. If you are going into some very remote Andean regions near the Venezuelan border, you may be advised to avoid certain routes. For some of the most popular ADV destinations in Colombia, however, safety is not an issue.
Language
The official language of Colombia is Spanish, but even if you don't speak it, traveling Colombia is easy. The locals are really friendly and are always trying to help travelers out. The driving, even in the mountain regions, is also pretty easy since the roads are in good condition and well-marked.
Availability of fuel in the mountains
Colombians love driving and riding, so fuel availability is good even in places off the beaten path. In the Andes, fuel is available in all towns and villages and is usually good quality (95 Octane may not be available in very small villages where diesel trucks and vans are more prevalent but expect to find 90 Octane everywhere).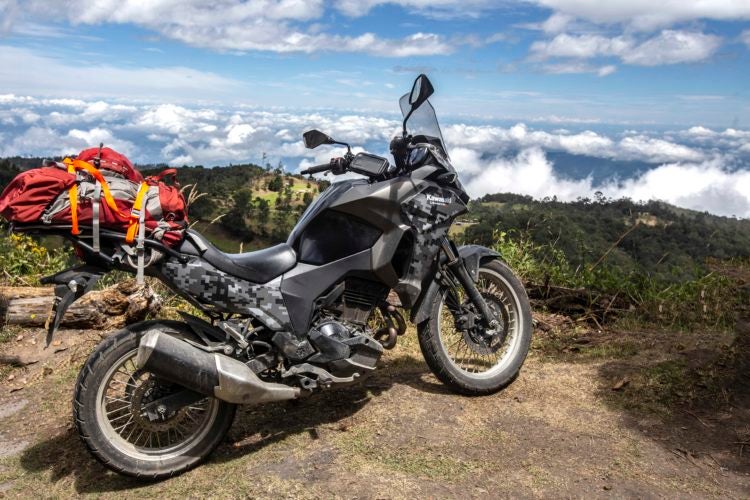 Availability of spare parts and service
Colombia has a huge motorcycle culture with over 7 million registered motorcycles in the country so spare parts and repairs are readily available in Colombia. Medellín, Cali and Bogotá are best for finding everything you need for your bike, but most Andean towns will at least have a motorcycle mechanic who can help if you run into trouble.
Buying a bike locally
Buying a bike locally is fairly easy, and in many cases, you can sell it back after you come back from your trip. You can simply fly in, buy the bike locally, ride around, then sell it back and fly home.
If you're planning to ride the Colombian Andes, make sure you choose something on the smaller and lighter side, especially if you're planning to ride off-road.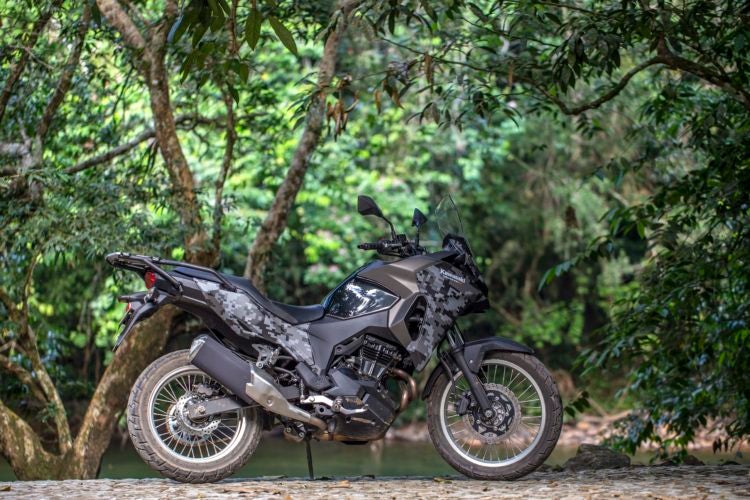 Best places to ride
Santander and Boyacá are the two departments that offer the best riding in the Colombian Andes. In Boyacá, make sure to visit Villa de Leyva whereas in Santander, be sure to check out San Gil and Barichara. Down South, the department of Putumayo has some spectacular mountain scenery.
Foods to try out
Food is delicious throughout Colombia, but there are some local delicacies that you simply must try. These include:
Ārepa – corn cakes
Sancocho – chicken soup with root vegetables
Patacones – fried green plantain
Ajiaco – chicken soup with corn, potatoes and vegetables
If you're looking for a nice, healthy dessert, Colombia is a fruit lovers' paradise with delicious tropical fruits being inexpensive and plentiful.
Mora – Mora is another Colombian favorite. Consisting of blackberry juice, water and sugar it is dark red in color and tart to sweet in flavor.
Lulo – The juice of Lulois a popular healthy drink and is said to cure basically everything. The taste can be described as tangy or tart with some people saying that its similar to pineapple.  The fruit is orange but the unusual green color of the juice may surprise some people.
Outdoor fun
Most towns in the Colombian Andes offer a variety of outdoor activities. If riding your bike doesn't quench your thirst for adventure, head to San Gil or Villa de Leyva for ATV riding, kayaking, rafting, paragliding, zip lining, and hiking.
Hospitality
Locals in the mountain regions, much like across the whole country, are very friendly and curious. Even if your Spanish isn't excellent, stop often and just talk to people – they'll love a chat and will probably point you in the direction of the best routes, restaurants, and interesting places to visit.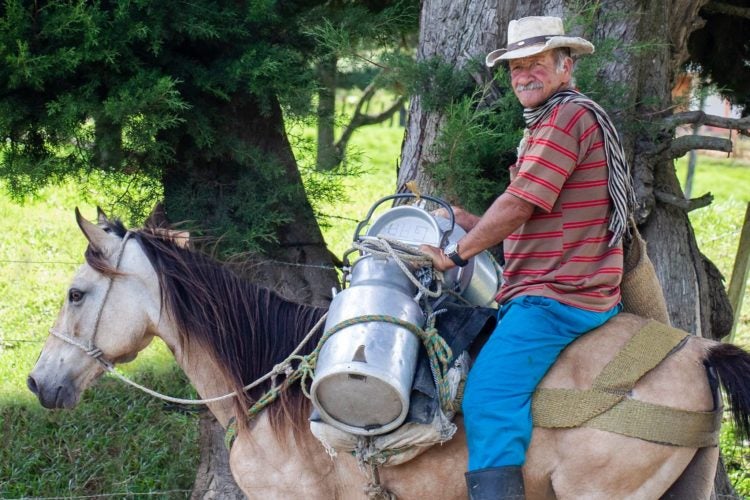 You can ride the Colombian Andes both on and off the road, and there is always plenty to see and do along the way.
Images: Colombia Moto Adventures & rtwPaul