Off road tracks in Colombia are some of the most spectacular routes in the country, so make sure you plan accordingly!
Until recently, some parts of the Colombian Andes were off limits because of the FARC guerrilla activity. However, Colombia has changed significantly in the past few years: many routes have been opened up, and they're perfect for riding.
Here are my top five off road tracks in Colombia:
El Cocuy National Park and Ritacuba Glacier
The park and glacier area is already popular among local Colombian adventure riders, so join in the fun: spectacular views, incredible dirt roads and Andean hospitality are all part of the package.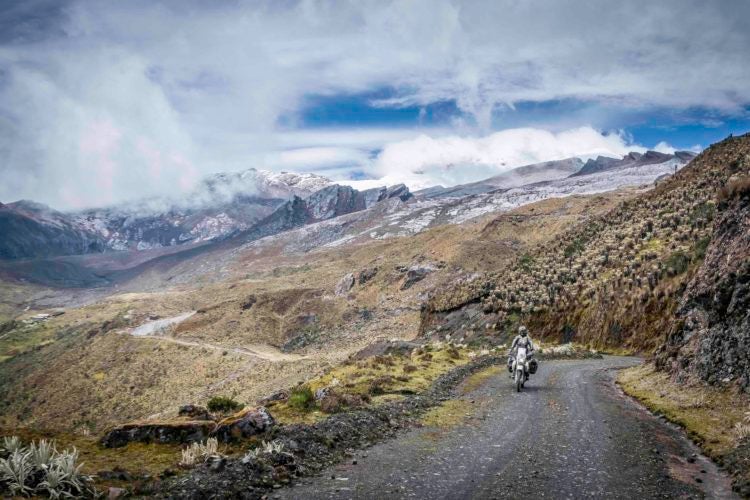 Cocora Valley
This is a must-see if you're headed towards Salento and the coffee region of Colombia. Famous for its high wax-palm trees and stunning views, a narrow dirt track from Ibague to Salento is a route not to be missed!
Cepita – Capitanejo
Located in the heart of the Colombian Andes, the Cepita – Capitanejo route is remote but stunning. Cepita is a small town that we couldn't help but dub "the friendliest town in Colombia" because the locals were so friendly and welcoming; once you visit Cepita, carry on South visiting Mogotes and Capitanejo.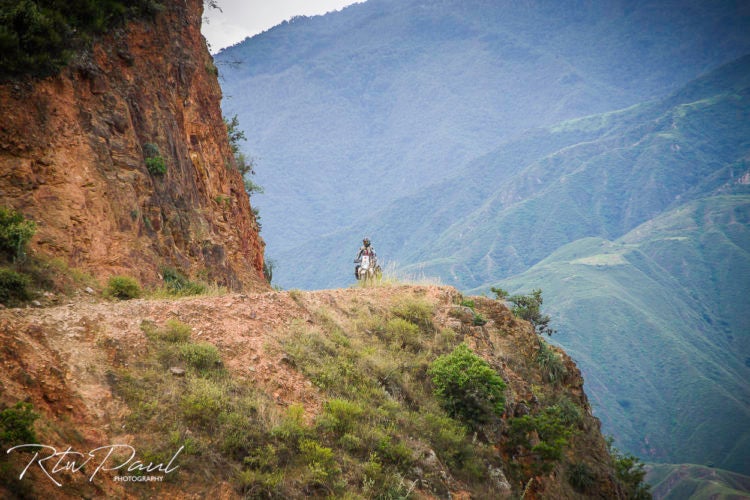 Villa de Leyva
The riding around Villa de Leyva is incredible – and once you get there, don't forget to ask around for the "Cancha de Tejo" bar. Tejo is a Colombian pub game that involves throwing rocks at exploding targets and drinking beer – so make sure to check it out!
Trampolin del Diablo
"The Devil's Trampoline" is a beautiful dirt road running between Mocoa and Pasto in the South. Lush green mountain slopes, waterfalls and sheer drops are what make this road one of the most spectacular off road tracks in Colombia.
If you're not sure where to begin, or need general local advice, check out @a2ruedas.co on Instagram – these local Colombian adventure riders are always thrilled to help foreigners discover a different Colombia!