Years of hype about the Yamaha T7 and still two more years waiting for US buyers, but a comment I read recently definitely held water: "Are they selling it in Europe first to gauge the reaction and sales to determine if it comes to North America at all?"
Remember all the variations of Tenere's were sold in Europe for years. There is a huge market there and it 'could' be used to judge reaction.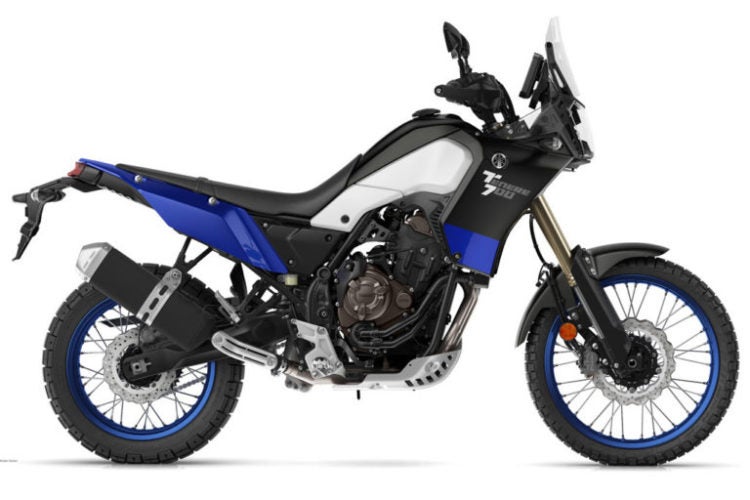 Now, remember that the T7 is just basically a new Tenere, albeit with a twin motor instead of a single right?
Did the Yamaha designers really do a good job. Well let's just look at one spec and one spec only: weight. That's the absolute main thing the potential buyers were hoping would be much lower than the specs actually revealed
The T7 is reputed to weigh 205kg/452lbs wet, and you do realize that it only has a 16-liter/4.2 gallon gas tank.
So, if it is a new iteration of the Tenere, similar styling to the XT660Z that never made it to the US or Canada, unless you bought one in Europe, shipped it to the South American continent and rode across the border yourself (that's how I got mine in the US), or maybe bought one in Mexico or Brazil while they were available. You would have been better off and riding a lighter bike, and got it sooner!
This is mine, with over 100km on the clock.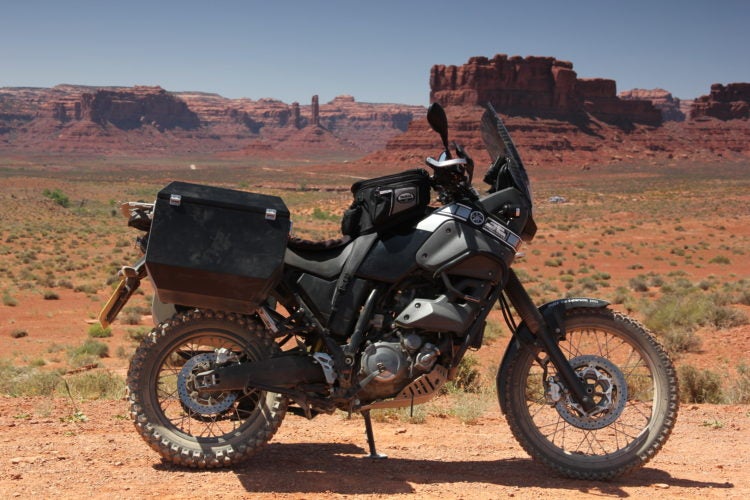 A spec that you might not know is the XT660Z has a 23-liter gas tank, and its wet weight is 206kg/454lb. Yes, it's 2lbs heavier than the T7, but it carries 2 gallons more fuel, so it's actually a lighter bike–and its not a light bike!
The XT660Z can drop a lot of weight with an exhaust swap and leave the T7 really lagging behind in the weight game.
The T7 may have a slender profile, but are Yamaha just trying to sell us on styling, HP, and fancy videos, not one of the more important factors (weight), or are they going to try and tell us the power to weight ratio is better? Remember that when you are picking it up!
Just to let you know Yamaha designers can do it, they can produce lighter motorcycles, there are two other versions of the XT660, the R, and the X
XT660R – 181kg/399lb, wet, with 15 liters of fuel
XT660X – 186kg/410lb, wet, with 15 liters of fuel
So if you are waiting for two more years, keep that in mind, and try not to notice that the KTM 790 is lighter at 204kg/450lbs wet and carries 4 more liters/1+ gallon of gas for a better range and should have about 20 more HP