Colombia is a true adventure riding paradise, especially now that the country is significantly more stable and safe compared to just a decade ago. From the turquoise blue of the Caribbean to the lush green Amazon or the snow-capped Andes, there's no shortage of places to visit, including the country's capital city. However, some of the most stunning places in Colombia aren't anywhere near the main ADV routes. Here are a few suggestions if you want to get off the road:
The Cocora Valley
Tourists and travelers alike tend to flock the Coffee Zone area towns like Pereira, Salento, and Filandia in Colombia's Quindio region known for its specialty coffee farms. However, very few chose to ride the old Salento-Ibague road, a dirt trail cutting across the heart of the Cocora Valley. Famous for some of the tallest palm trees in the world, Cocora Valley is a stunning place wedged between the rolling hills and mountains of Quindio.
How to get there: get on the old Salento-Ibague trail just outside of Salento (ask locals for directions to the Cocora Valley) and ride the dirt road till it meets the Ruta 40 near Ibague.
El Cocuy National Park
Home to the Ritacuba glacier, a breathtaking sheet of ancient ice in the Colombian Andes, El Cocuuy is the country's most beautiful national park. The best part is, it's open to adventure riding! While you can't ride all the way to the glacier, the trails and tracks of El Cocouy provide plenty of opportunities to explore.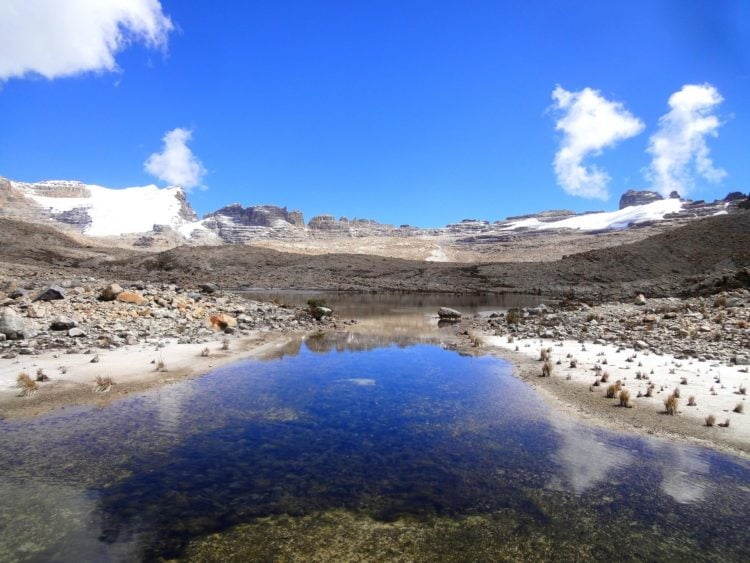 How to get there: from the town of Cocuy, get on the Cocuy-Guican trail and ride the entire loop admiring the views. To mix things up, you can also turn off at any of the smaller dirt trails and explore.
Images: Pixabay