Adventure riding in South America is getting insanely popular, and for good reason. As the entire continent is getting safer to travel and motorcycle rental and tour companies are cropping up in each country, it's no wonder so many of us are riding South. However, there's a lot more to South America than the famous Pan American highway, so I wanted to share a few hidden gems well off the beaten path in the South American countries I've ridden so far. Let's start with one of my favorites – Peru.
Machu Picchu vs Kuelap
Machu Picchu, the ruins of an ancient Inca city nestled in the Andes, is an iconic "must-see" site in Peru. And while it is stunning (as is the ride to Machu Picchu itself), it's overcrowded by tourists. The Fortress of Kuelap in the Chachapoyas region of Northern Peru, on the other hand, still remains off the beaten path – and is equally breathtaking. Kuelap pre-dates Machu Picchu, having been built by the mysterious Chachapoya known as the Cloud People before the Incas came along.
How to get there: from the town of Chachapoyas, take the 8B south, then turn off onto the Carretera Kuelap at Nuevo Tingo. A beautiful dirt road will cut across a lush green mountain range and end in the Kuelap Fortress parking lot. From there, hike up to the fortress or hire a horse.
The Colca Valley
Another often overlooked gem is hidden deep in the Peruvian Andes just North of Arequipa. Here lies the deepest canyon in all of South America, the Colca Valley, where you can still find tiny indigenous villages and watch the flight of the condors.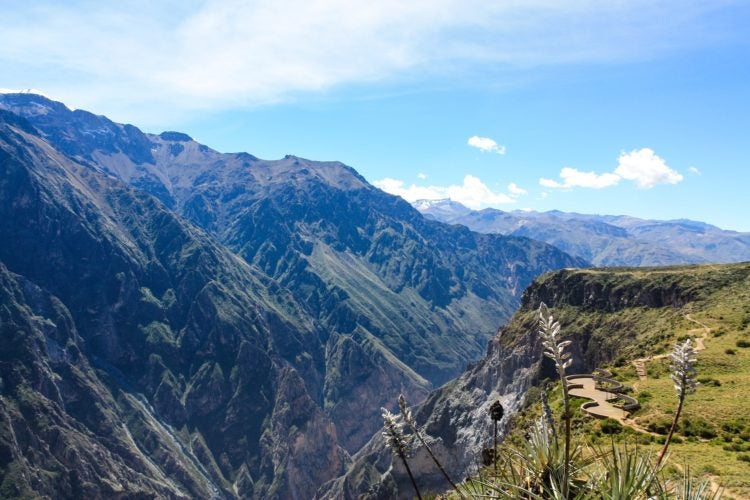 I highly recommend staying in Coporaque, a small but wonderful village near the town of Chivay. From here, you can visit the ruins of Uyo Uyo, taste a homemade guinea pig stew, and ride the local trails to watch the condors and take in the pristine Andean beauty.
How to get there: from Arequipa, ride North crossing the breathtaking Salinas y Aguada Blanca reserve aiming for the town of Chivay. From Chivay, you can ride to Cabanaconde stopping at the Cruz del Condor to observe these majestic Andean birds, leave your bike in Cobanaconde and hike down the canyon (or hire a mule). Stay at the Casa Chocolate homestay in the village of Coporaque for the ultimate Andean experience and ask Rocio, the owner's wife, to show you the way to the local hot springs.
Huascaran National Park
Easily one of the most pristine and beautiful parks in Peru, Huascaran boasts dizzying altitudes, incredible dirt roads, and turquoise blue glacier lakes, all free of traffic and tourist crowds.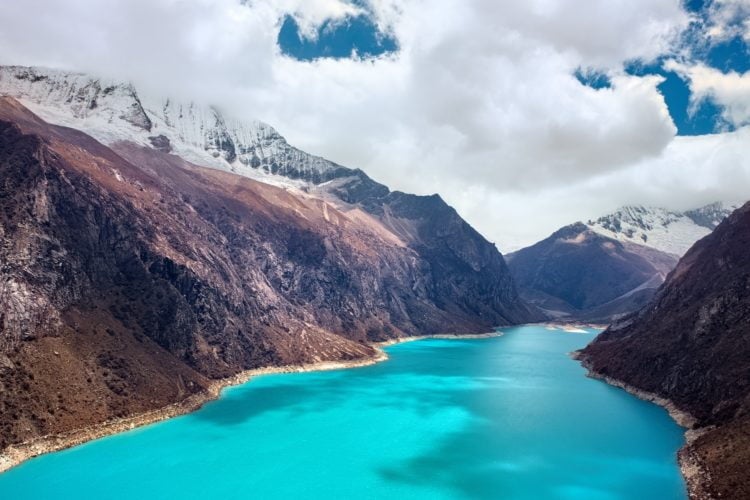 How to get there: from Huaraz, ride North following the 3N. At Carhuaz, take the 107 road heading East and follow it all the way around till you get back on the 3N at Caraz. Make sure you layer up – the high mountain passes are freezing cold!
Images: Pixabay