Ecuador might be among the smaller South American countries, but it's certainly among the most diverse making it an ideal destination for adventure riding. However, while most riders stick to the Pan American highway running along the spine of the Andes, Ecuador has some of South America's most unique and breathtaking sites to visit off the beaten path.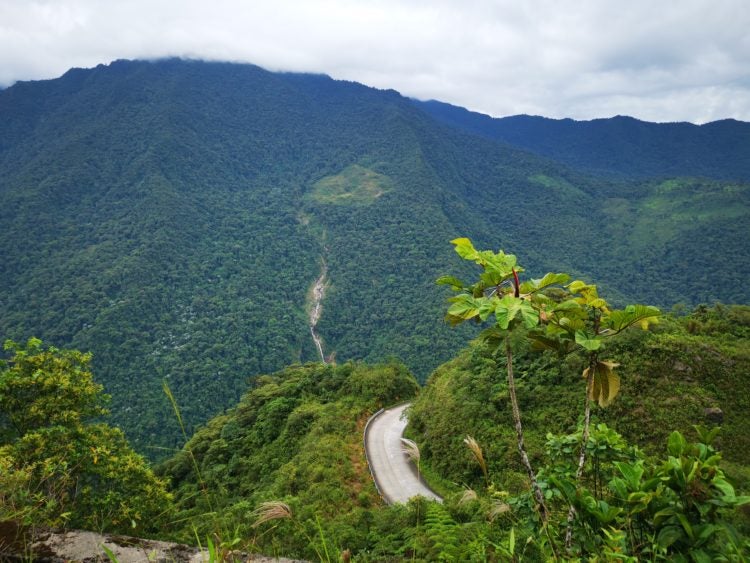 Here are my favorite ones:
Cotacachi
Otavalo, a large indigenous town North of Quito, is famous among travelers for its vibrant and colorful market where the locals sell their artwork, crafts, and souvenirs – as well as animals and food.
However, there's an even more unique place nearby: a small village of Cotacachi, known for its traditional leather makers. Cotacachi was the first Ecuadorian town to elect an indigenous mayor, and it boasts several curious leather workshops, a small market, some great food, and stunning surroundings.
How to get there: ride North from Quito following the E35. Just outside of Otavalo, take the "Via Cotacachi" off the E35 and follow it into the village. There are several little hotels with secure parking situated around the town's main plaza; alternatively, you can stay in the luxurious El Mirage hotel featuring incredible colonial-style accommodation, spa, and beautiful grounds.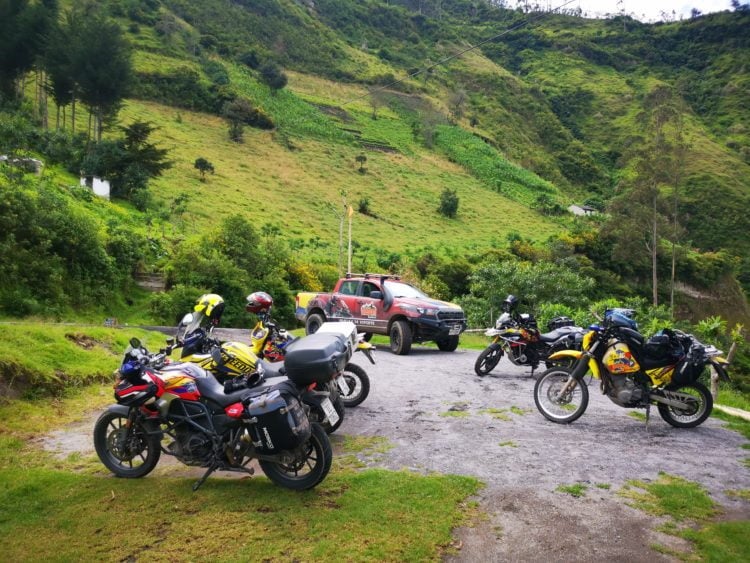 Chimborazo Reserve
Volcano Chimborazo is not the highest mountain on Earth, but it is one closest to the sun due to its position on the equatorial bulge. The snow-capped peak of Chimborazo is one of the most majestic sights in Ecuador, and as luck would have it, you can ride your bike very close to the mountain itself. The Chimborazo Reserve is crisscrossed by countless little off-road trails you can enjoy.
How to get there: riding South from Quito on the Pan American highway (E35), hop on the 492 in Riobamba. In about ten kilometers, you'll see a Mas Gas gas station on the right; take the next right after that and follow the road all the way across the Chimborazo Reserve. This road is paved, but you can jump off it and onto any of the smaller off-road trails at any point. Once you come out the other side and find yourself on road 491, you can loop back to Quito or ride to Salinas, an amazing little Andean town known for its ancient salt mines, handmade chocolate, and incredibly friendly locals.