This summer
Cristini
 is planning on releasing a two-wheel drive option for 1190/1290 KTM following on from their offerings for smaller 2 strokes and 4 strokes
The following is from their website how they describe hats coming, are you in? For more details contact them with the email address at the bottom of the article.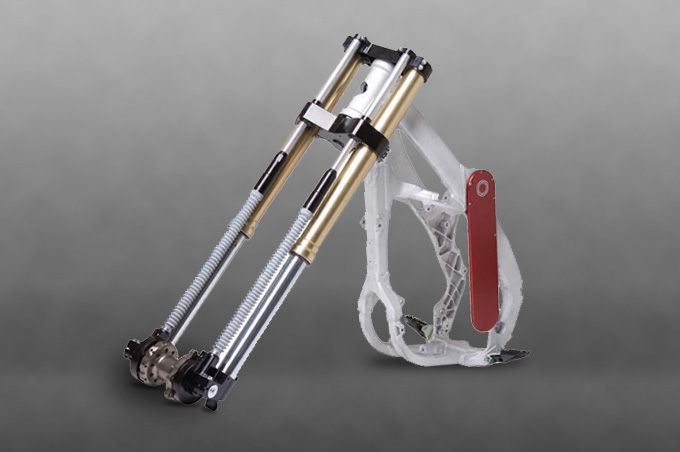 The CHRISTINI AWD system can be installed in several standard motorcycles.   Honda 250X, 450X, KTM 05-11 two Stroke and four stroke and soon KTM Adventure bikes can be converted to All Wheel Drive.
$4595 for KTM 1190/1290 – Summer 2019
CHRISTINI AWD KTM Adventure Kit Includes:
Complete AWD system
CNC triple clamps with integrated AWD system
Billet Axle clamps with integrated AWD system
Front Wheel Drivers (allows for use of stock wheel)
AWD gearbox with slipper clutch
Engagement Switch
Radiator (necessary for AWD drive system fitment)
CHRISTINI AWD FRAMEKIT 
Conversions are currently available for Only the following smaller KTM and Honda Models:
$3995 for KTM (2005-2011) with frame exchange
$3595 for Honda (2005-2011 X Models) with frame exchange
2005-2011 KTM off-road 250/300 XC and XCW
2005-2011 KTM 450/530 XCRW and EXCR
2005-2012 Honda CRF250X
2005-2012 Honda CRF450X
To convert your late model KTM or Honda motorcycle, we require either a frame exchange where you send in your current frame for modification, or the purchase of and additional AWD frame that fits your bike.  The cost of a KTM frame is market dependent and the Honda frame is a additional $500.
CHRISTINI AWD KTM and Honda Kit Includes:
Modified frame 
Axle clamps 
Custom fuel tank
Custom front hub
Complete AWD system
Engagement Switch
CNC triple clamps
Fork Guards
Please contact Christini for more information on the conversion process and current availability.
We have the capability to do custom builds and convert any bike into AWD.  Because of the extensive engineering time and costs associated with one off machining, pricing for custom projects starts at $20,000.  If you're interested in having a one of a kind AWD machine, please contact us at awdsales@christini.com