An Overlooked Part On Most Motorcycles…if you have a chain drive motorcycle then you have axle adjusters
It's a simple part, mostly a small threaded road with a head on it for a wrench to fit on, and a locking nut to secure it in place.
Have you ever taken it out?
A lot of us ride in the dirt, dust, water, sand etc…some or any of that can get in those threads and the adjuster might be a little bigger than expected
Now would be a good time to take it out and inspect it, clean it and lube it with anti-seize and put it back in place when you aren't going on a ride. Riding season is approaching slowly, so if you can spare a little garage and have all your tools at hand, and maybe an adult beverage or two.
A couple of wrenches is all it takes, and if anti-seize is not a thing you use on a regular basis small single-use packs can be bought for a $1 in most auto parts stores
That little adjuster as you know is for you to be able to move the axle into the correct position so your chain tension is correct (per YOUR owners manual) and if it won't move you could be slowly working your way into an expensive repair.
Potential damage due to incorrect chain tension could be –
worn chain sliders
chain and sprockets wearing abnormally fast
transmission main shaft wear
clutch rubber damper wear (certain bikes)
and worst of all actual swingarm wear
As you have taken your wheel off to do this remember to clean and grease your rear axle when you reinsert it, again for ease of use on the trail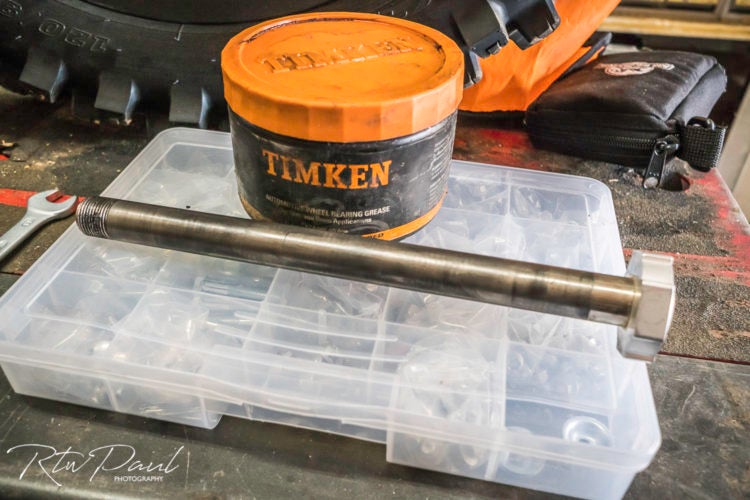 For other interesting articles and travel stories check my website www.rtwpaul.com and the various forums inside ADVrider