Seeing an Aston Martin car at a motorcycle event is odd; but this Aston Martin superbike, made in partnership with the English manufacturer Brough Superior, is definitely something special.
This is the Aston Martin AMB001 is extreme in many ways. Its cacophonic name, seems out of a science lab, and its price seems out of a mental institution. You need €108,000 to bring one of the only 100 models home.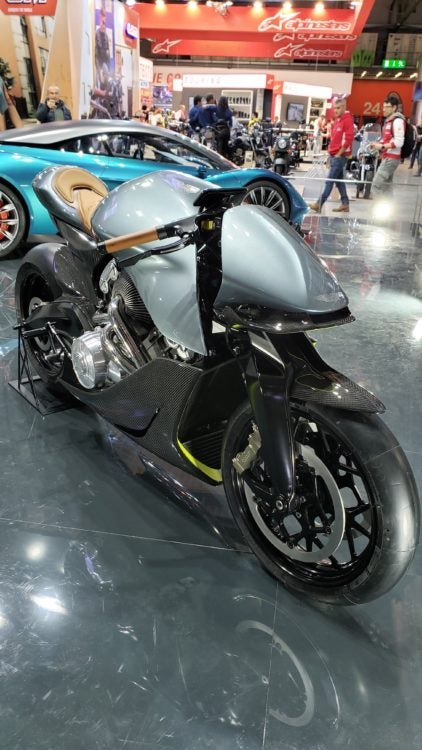 The look of this sinuous monster is deceiving; this motorcycle is equipped with a 180hp Turbocharged V-Twin engine, capable of who knows what speed.
Like a luxury car, the seat and handgrips are made of hand-stitched leather, the rims and chassis are apparently made of a special alloy. The body parts are mostly carbon fiber and titanium. The dry weight is only 180kg which, together with the engine, allows the bike to deliver an insane power to weight ratio.

Looking and sounding more like a motorcycle suitable for James Bond, this machine will be produced in France, near Toulouse, at the Brough Superior facilities. It is definitely a very fast toy for the rich and famous.