Rimas Bruzas and Aurimas Mockus, two intrepid motorcycle adventurers from Lithuania, are about to set out on a two-month journey across Europe, Middle East and Asia.
Destination: Bengal, mode of transport: a sidecar, expectations: adventure and connection.
"We're hoping to retrace the old route of Antanas Poska, a Lithuanian motorcyclist, traveler and journalist who rode his FN500 from Lithuania to Bengal, India, in 1929. Poska rode from Europe to Egypt, Israel, Syria, Iraq, Iran, Pakistan and India, documenting his journey as he went along. We hope to do the same, or as close to it as possible", – Rimas explained.
A journalist and TV director, Rimas has partnered up with businessman and traveler Aurimas. "I've been intrigued about Poska's story for a very long time, and so has Aurimas. He's established an Antanas Poska foundation in his home city of Klaipeda and built a memorial for this legendary traveler. A few years back, we started talking and dreaming of repeating Poska's journey, and for a long time, that's what it was: a dream", – Rimas said.
Last summer, however, the dream became a plan: the adventurous duo realized it was now or never. Hoping to commemorate the 90th anniversary of the legendary ride of Poska, Rimas and Aurimas are heading out to India in a BMW GS1200 sidecar next week.
"We plan to do the same trip as Poska in 1929. Of course, the geopolitical situation might correct some parts of our route, but we'll try to retrace it as accurately as possible", – Rimas explained.
As they go along, Rimas and Aurimas will be recording a TV series for LRT, a national broadcaster in Lithuania. "As we go along, we're planning to meet and connect Lithuanian expats along the way, talk about Poska and his journey, and hopefully, show people that adventures like this are possible – and fun! There will be eight episodes in total, detailing our journey. We're both passionate about motorcycling, and we hope to promote motorcycle travel as much as we can".
At first, the plan was to ride on separate bikes, but after some consideration, Rimas and Aurimas decided to go in a sidecar rig – a BMW GS 1200 and a Jawa sidecar with a custom-built frame for long distances. "We decided on a sidecar mainly for economic reasons – this way, we'll save on fuel, carnet de passage, and parts. We're both big guys so it will take some time adjusting to the sidecar travel, but at the same time, it's ridiculous fun – and it will give us each a chance to rest up and chill while the other one is driving", – Rimas said.
Both travelers admitted that their main concern is anxiety about the bike and gear. Will the sidecar rig hold up all the way to India and back?
"As for everything else, I'm sure we'll figure it out along the way. Our main goal is, besides going on and adventure, to connect Lithuanians around the world and to promote motorcycling. Although we have a plan and a time frame, I have no doubt the unexpected adventures on the road will teach us a lot – so come along with us and see what happens!".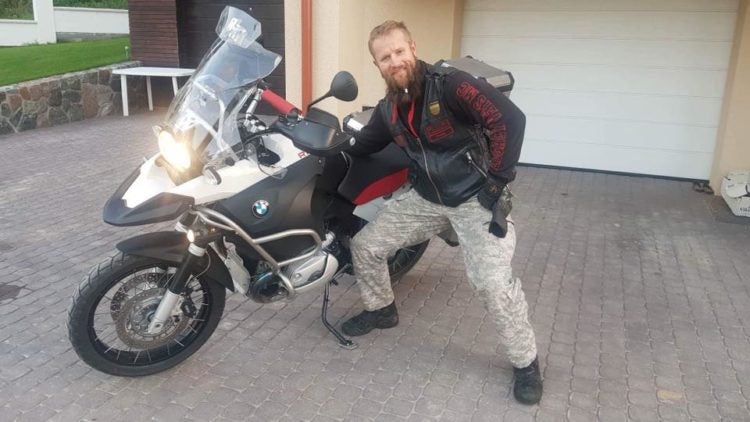 Follow Rimas and Aurimas on social media:
https://www.facebook.com/nuoBaltijosikiBengalijos/