British auction house Bonhams has concluded an auction of motorcycles and motorcycle memorabilia at Alabama's Barber Motorsports Museum.  The auction was held in conjunction with the annual Barber Vintage Days.
Notable sales included three items previously owned by Steve McQueen.  His Bell helmet went for $21,875.
If you wanted one of the two McQueen bikes owned, you would have to have paid more than $63,250 for his 1953 Vincent 498cc Comet Series-C.  For the 1970 Husqvarna 400 Cross which he rode in the Film "On Any Sunday", you would have had to have paid more than $230,500.
However, not all celebrity bikes were able to meet their reserve prices and were not sold.  The 1968 Bultaco Pursang 250 Mk II previously ridden by Peter Fonda in the opening scene of Easy Rider did not reach its reserve price.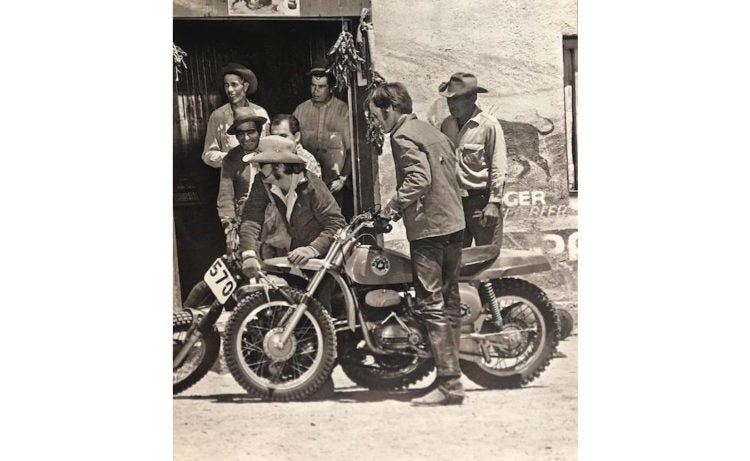 A 1967 CZ 250 ridden by Paul Newman in the film, "Sometimes A Great Notion" did not meet its reserve as well.
From motocross, a 1979 Bultaco Pursang MK 12 previously owned by American and Spanish Grand Prix Jim Pomeroy went for $3,220.
If road racing is your forte', a 1985 Ducati NCR 850 2 valve raced by Dale Quarterly and Pete Johnson in the 1987 & 1988 AMA Pro Twins class went for $46,000.
Ultimately four bikes sold for more than $100,000 each.  McQueen's 1970 Husqvarna Cross and a 1928 Windhoff 746cc Four each was sold for $230,000.  Next was a 1974 Ducati 750 SS at $137,000.  Rounding up the six-figure trio was a restored 1936 Brough Superior SS80.
If you want to see an auction in action, Bonham will be having another auction in Las Vegas on January 24, 2019.