Is adventure riding with more a sport touring feel more your thing, looking for a motorcycle around 1000cc?
Well, the new BMW S1000XR might be the unicorn you've been looking for, it checks off a lot of boxes for a lot of riders who might not hit the dirt very often or if they do, fire roads and good well-conditioned gravel to help them transverse from one route to another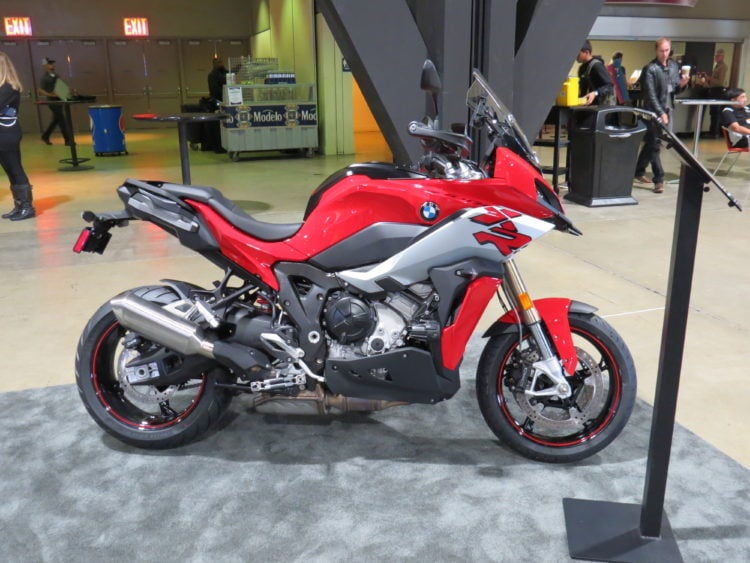 Relatively lightweight, tipping the scales at 498lbs wet, that's a fully fueled wet weight, not just brake fluid! The kind of weight a lot of so-called adventure bikes would like to come in at.
With a 33″ seat height not overly tall, 5.3 gallon tank give it a very good range, 1-gallon reserve, always a good number to store away in your brain somewhere for that long lonely highway.
it comes standard with LED lights, multiple ride modes, integrated pannier holders and three different color options. red/ silver seen here. Blue or black.
…and one number I forgot – 165bhp
The only number that was missing from the information was the price, which I am sure is soon to be released and a call to your BMW will get you on a waiting list and in time moving down the road in speed and comfort