Having completed a three-day rally in Portugal and a seven-day test of sanity that is Hellas Rally Raid, I now knew two things: one, I was slow; and two, my roadbook skills were still sketchy. Enter Stefan Rosner, organizer of the Bosnia Rally, a four-day rally training event mimicking real rally conditions sans the pressure of time. Since I was still noodling about the Balkans, Stefan invited me to ride Bosnia Rally, and I didn't need much convincing – any opportunity to improve my skills is greatly appreciated.
Bosnia Rally is held near Kupres, a small town among the green rolling hills of rural Bosnia. Having arrived a day early, I had plenty of time to nose around, meet the other participants, and find out I had the best roommate imaginable – Gabriella Linford, an Australian gal determined to have as much fun as possible and learn raodbook navigation in the process.
Today, the rest of the rally participants filled the bivouac coming in from Austria, Germany, Slovenia, Finland, and Sweden. Some of the riders told me it's their 3rd Bosnia Rally – they love the atmosphere and the cross-country tracks so much they come here every year. Some were rally first-timers, and some, experienced rally vets with races like the Intercontinental Rally (Paris to Dakar) behind them.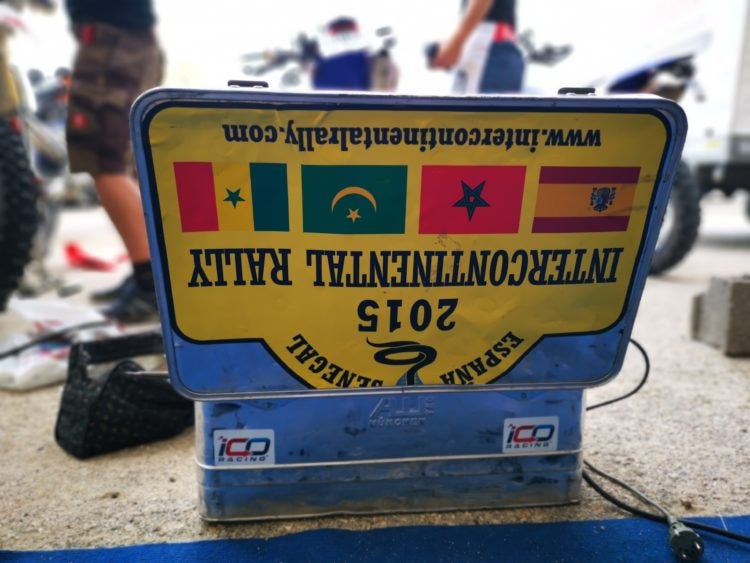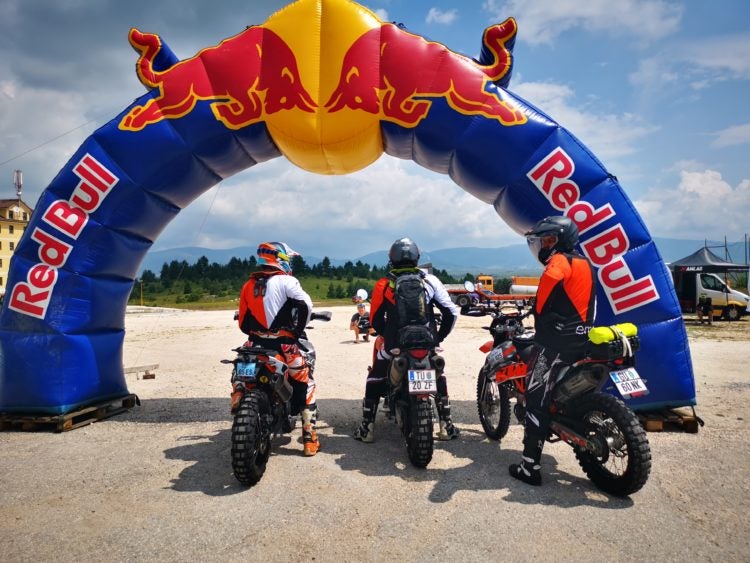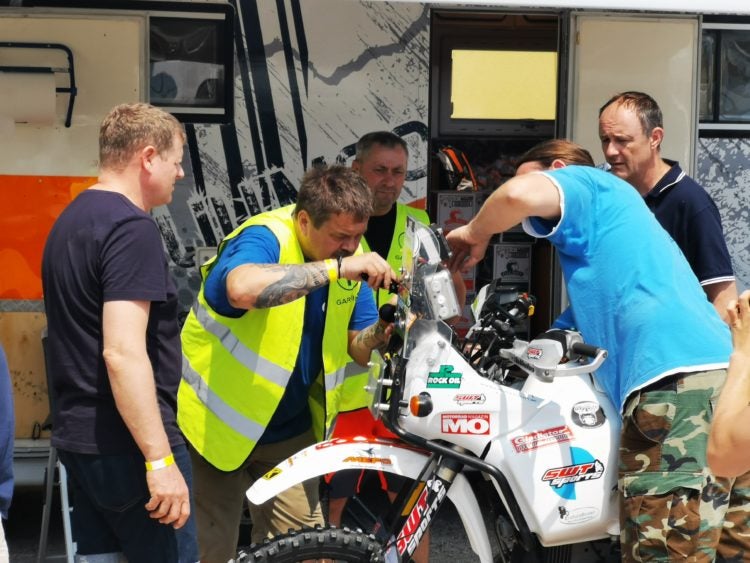 For me, the task of the day was installing the roadbook holder, getting the paperwork done, and getting my number. I'm hoping #70 is lucky!
Before the start of Transalentejo Rally, I was nervous, and before Day 1 of Hellas, I was nearing a full-blown panic attack. Here at the Bosnia Rally, however, I feel unusually zen about things; maybe it's the relaxed atmosphere at the bivouac, maybe it's Gabriella's chilled out attitude, or maybe it's mere acceptance that I'm only competing against myself, but I feel calm as a cucumber and hope that as long as Lucy holds, all will be well.
Let the games begin.