When COVID-19 hit, I clung to hope that it would all be over soon for as long as I could, thinking I'd still make it to Dakar before December. And I still might, who knows; but right now, it seems that the entire 2020 might be all about riding locally, and that other continents may be off-limits until spring 2021 or longer. Many of my friends are stuck in a similar predicament – with plans to ride around Africa, across Asia, or through the Americas, so many adventure travelers are now scrambling to figure out what to do for an entire year, or at least the next six months. For a lot of us, "staying home" isn't an option because, well, we're pretty much homeless and live off our bikes. At the moment, Europe feels like a strange chessboard with different countries requiring different conditions to either enter or transit, and the information changes so rapidly it's hard to plan anything.
Besides, for me and so many of my European moto friends, riding Europe is the very last thing we want to do because it's…well, it's home. It will always be there, and we can always ride Europe when we're older and less capable. Europe won't change as much as Africa or South America will in the next couple of decades; there will probably be less and less off-road riding opportunities, and probably more and more tourist crowds, but the changes won't be dramatic. So we all kept postponing European trips because more alluring places await.
Now, however, there just isn't much choice. And while I thought I could perhaps escape to Ukraine or the Balkans, that may also be questionable since the border restrictions are tightening up again. With places like Switzerland, Austria, and France being way over my budget, I'm left with Poland, Romania, Bulgaria, and Greece – at least, that's the plan for now.
But here's the thing: when I started to ride Poland a month ago, I figured I'd just visit friends, hang out in Warsaw for a bit, maybe do some sections of the Polish TET, and be on my way again. I didn't expect much. But four weeks in, and I had fallen in love with Poland – so much so that I'm considering to ride back there from Czech where I currently am and explore some more of the Polish countryside before I head South.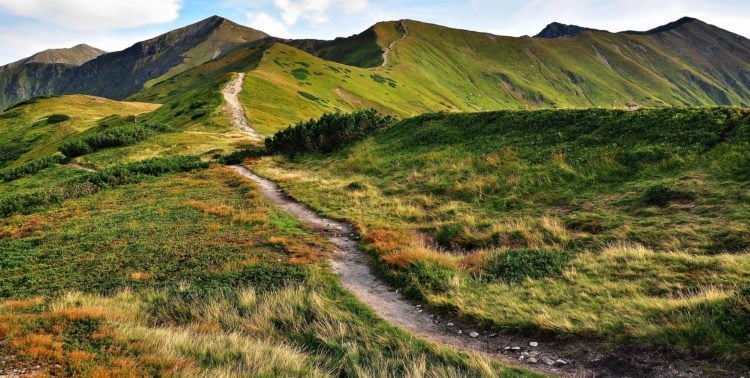 So if you're in Europe and can't ride anywhere too exotic, expensive, or locked down right now, ride Poland. Here is why:
Poland is a big country with practically unlimited off-road riding. And it's not just the TET routes, it's hundreds of forest trails, sandy tracks, gnarly single track – take your pick! With wild camping and organized campsites available everywhere and so much off-road trails out there, you can happily drop off the grid for days on end when you ride Poland.
Polish people are nothing short of amazing. Their humor is often dark, they can come off as a little reserved at first, and they can out-drink you in any scenario, sure, but they're incredibly welcoming, worldly, funny, and curious. And while they aren't quick to smile, if you make friends with Polish people, you'll make friends for life.
Poland has a very robust motorcycle culture. So much so that across the entire country, whether it's the streets of the capital city or the little regional backcountry roads, car drivers actually move over for motorcycles to let riders filter through. It's such a cool feeling to know car drivers are actually actively looking out for you!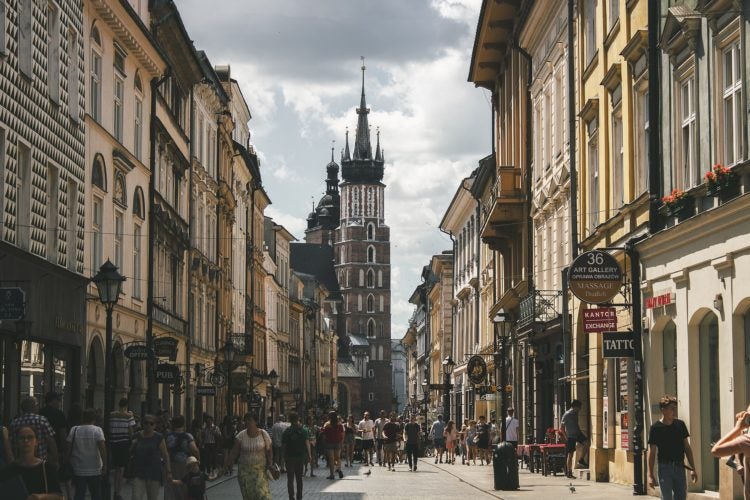 Poland is beautiful. From bucolic countryside and picturesque seaside towns to the mountainous Zakopane area, with medieval castles, historic Old Towns, and stunning nineteenth-century fortresses and mansions, plenty of twisty roads and heavily forested national reserves, rivers and lakes, Poland is a fantastic country to explore on two wheels.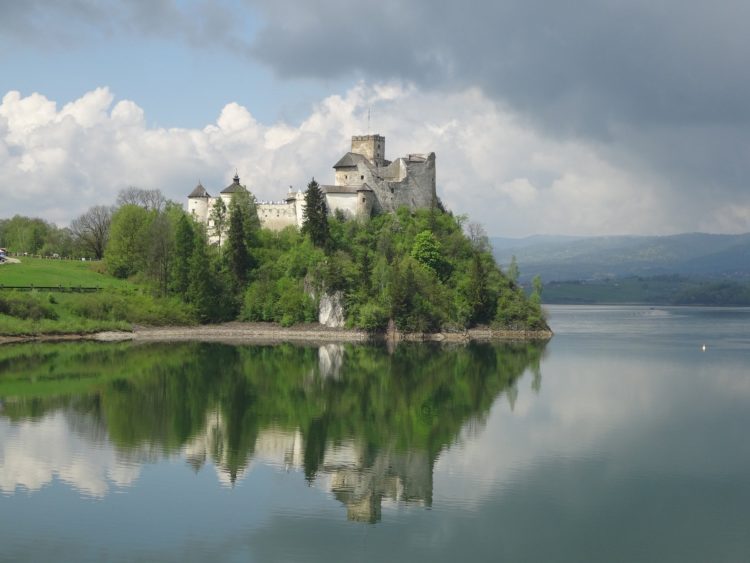 Poles love ADV and off-road bikes, and there's no shortage of motorcycle rentals, training tours, local motorcycle tours, and motorcycle workshops across the entire country if you're looking for a fly and ride. It will be cheaper than doing your off-road or rally training in England or Germany, you'll get more value for your $$$, and you will have such a genuine and heartfelt welcome you won't want to leave.
Poland is generally very safe. Whether camping or staying in hotels, I never felt unsafe in any way, and so far, everyone's been absolutely amazing, friendly, and hospitable.
English is so widely spoken here you'll get along with anybody and everywhere. If you learn how to say "dzien dobry" (hello) and "dziekuje" (thank you), though, that will be appreciated! Better yet, I was told to learn to say "moje skarpetki są czyste" ("my socks are clean") by my Polish friend Andy, just for the sake of amusing people and breaking the ice.
Images: Egle, Pixabay