This is the second post in a series focused on riding in Columbia. A special Thanks to Colombia Moto Adventures for sponsoring this post and making it possible to bring you South American adventure content.  Jeff Cremer, an award-winning wildlife photographer, and his team provide motorcycle rentals in Medellin and Colombia motorcycle tours.
Colombia is a relatively cheap country to travel, especially if you're in no rush and don't require five-star hotels every night. However, some places, like Cartagena, Bogota or Medellin, are more expensive than others (like Salento, Cocuy, or Pasto), and there are always ways to save when you're on the road. Whether it's staying in AirBnB's or traveling during the offseason to get better deals, Colombia is budget-friendly both on the bike and off.
Fuel Cost
Fuel is reasonably priced in Colombia, at about $0.74 per liter on average. This may slightly vary from region to region and might change with time, so your best bet is to double check before going.
Generally, fuel is available everywhere, even small Andean towns and villages, and the prices are more or less even throughout the country. Most gas stations accept all major cards, but carry some cash on you just in case, especially when traveling to more remote places. Fuel quality is good in Colombia regardless of region.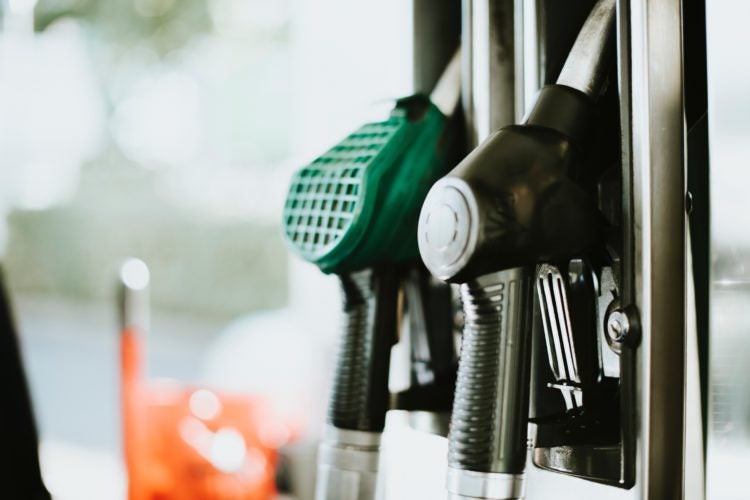 Accommodation
In Colombia, hostel prices start at around $6-7 per night, whereas a single room in a 2-3 star hotel will cost from $20 and up, depending on where you are. For best deals, try and book in advance: sites like Booking.com usually offer decent prices. In addition, hotels usually do better prices when you book for several days, so travel slowly! Basing yourself in one town and exploring the area in-depth is often more rewarding than rushing through places.
A great alternative to hotels is AirBnB, especially in places like Medellin. For $30, you can get a small apartment with a garage for your bike in El Poblado, Medellin's upscale district full of coffee shops, supermarkets, restaurants, and places to hang out. AirBnB has a bonus of having local hosts, which means you'll get some great tips and pointers on what to do and see in the area.
Camping is generally permitted on public lands throughout Colombia, with some organized campsites available on the Caribbean coast and in or near national parks. You can generally camp just about anywhere, but make sure you're not on private land. The best policy is to always ask the locals – you might even get invited to camp in someone's back yard.
Food
Colombia's cuisine is as diverse as its terrain. Seafood is to die for on the Caribbean coast, the Amazon region offers an amazing variety of fruit, and in the Andes, the food is simple but hearty. Is small local eateries, a meal will cost you anywhere from $4 to $7, while upscale restaurants will charge four times that, especially if you're opting for wine or cocktails with your dinner. The good thing about Colombia is that you don't need to go to fancy restaurants to try good local food – any small, family-owned restaurant will have something tasty on offer. Here's a must-try list of Colombian dishes:
Arepa: arepas are everywhere in Colombia. It's basically ground corn, or maize, bread that is served with everything and anything from soups to fish and meat dishes. Arepas can also be eaten as a snack.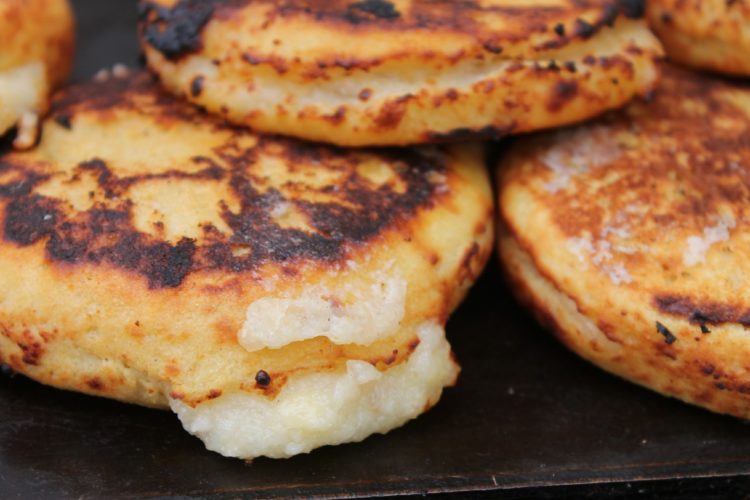 Bandeja Paisa: the platter is a mixture of red beans, rice, shredded meat, pork rind, fried egg, chorizo, black pudding, avocado, and of course, arepas. It originates from traditional peasant food that was designed to fill a stomach and provide energy to do long hours of hard work.
Ajiaco: This is a Bogota staple soup made with corn, chicken, Colombian herbs and three varieties of potatoes. It's usually served with rice, arepas, avocado, fried plantain, and a dish of cream.
Mondongo: This traditional soup is prepared by slow cooking diced tripe with coriander and vegetables. The sides include ground meat, rice, arepas, coriander, and avocado.
Empanada: probably the most popular street food staple in Colombia and across South America, it's a meat-filled pastry that's perfect as a snack on the go.
If you're on a really tight budget, you can cook your own food. Colombia has plenty of markets where fruit, veggies, and meat are much cheaper. Look for seasonal local food to get the best deals.
Seasons
Just like other South American countries, Colombia has its own touristy season. Usually, this means increased prices as locals are trying to make up for the slow season. December to March is the peak tourism season, so if you happen to be in the country during this time, avoid going to big cities and tourist attractions as it'll be crowded –and more expensive.
The most economical time to visit Colombia is in the months of October and November. During these off season months, hotels, restaurants and tour operators are more likely to offer discounts and deals, especially for groups. The weather should still be warm and pleasant enough for riding.
Nother way to save costs, if you aren't riding your own bike in Colombia, is to buy a motorcycle locally and sell it back once you're done.