Asia may not be famous for rally raids just yet, but it should be: it has some of the craziest, sandiest, and muddiest rallies in the world – and most of them are accessible to adventure and dual sports riders on any bikes, with no racing licenses required.
If you're up for a challenge, Asia rallies might be for you.
Abu Dhabi Desert Challenge, United Arab Emirates, March 31-April 4
One of the most prestigious international rallies in the region, if not the world, Abu Dhabi Desert Challenge is all about sand dunes. The five-day race takes place in the Abu Dhabi desert, and you can either chase the rally and join competitors in the bivouac, or you can try your own wheels at the rally provided your bike is over 450cc.
Silk Way Rally, Russia-Mongolia-China, July 6-16
Pure muddy craziness: there are no better words to describe the Silk Way Rally, a ten-day race from the Russian taiga to the sands of Chinese deserts. This year, the Silk Way Rally route will take competitors from Irkutsk, Russia, across the shores of Lake Baikal, the steppes of Mongolia, and finally, the dunes in China.
It's tough, it's nuts, and it's awesome, so if this sounds like something you'd like to ride, Silk Way Rally is open to anyone on bikes up to 450cc.
Rally Mongolia, Mongolia, August 11-19
Not to be mistaken with the infamous Mongol Rally where cars are trying to make it to Ulan Bator from Europe, the Rally Mongolia is a license-free race open to anyone with a 250-450 cc bike, a driver's license, and insurance. Taking competitors across the otherworldly Mongolian steppe and the Gobi desert, Rally Mongolia is an adventure of a lifetime!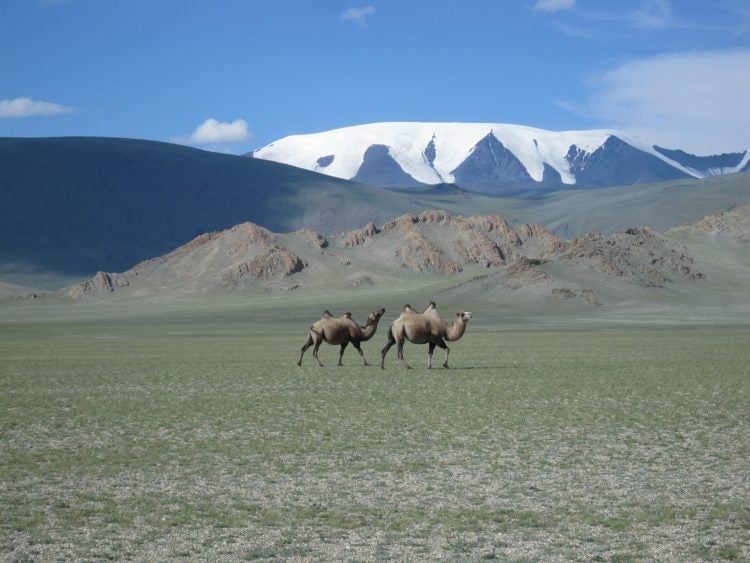 Raid de Himalaya, India, October 8-14
The toughest rally in India, Raid de Himalaya starts in Leh, Ladakh, the adventure capital in the Himalayas. According to organizers, only 20% of competitors finish the rally because in addition to gnarly terrain and extreme weather conditions, oxygen is often a problem, too: this is the highest rally in the world with the finish line located at over 19,000 feet above the sea level.
If that sounds a tad too much, you can enter their Moto Adventure class and do a lighter version of it on your adventure bike.