It feels like just recently, I read Scott Harden's article about why an American has never won a Dakar.
Now, Ricky Brabec has just made history by winning Rally Dakar 2020. Although the official classification still awaits as riders make their way to Quiddiya, the rankings are there for all to see: Ricky Brabec did it. After winning Stage 3, Brabec never surrendered his grip on the first position in the overall rankings; it seems Honda's team effort and Brabec's strategy of riding steady have paid off, and USA finally has its own Rally Dakar winner.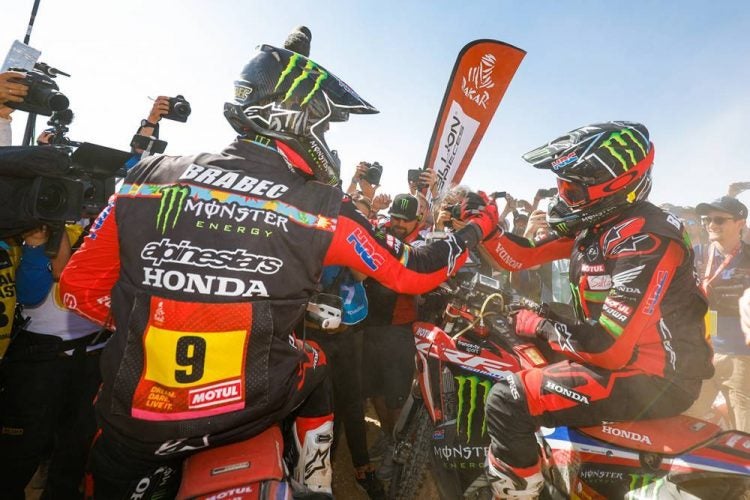 Chilean Pablo Quintanilla proved to be a worthy opponent, taking second place. Australia's most beloved racer, Toby Price, has placed third.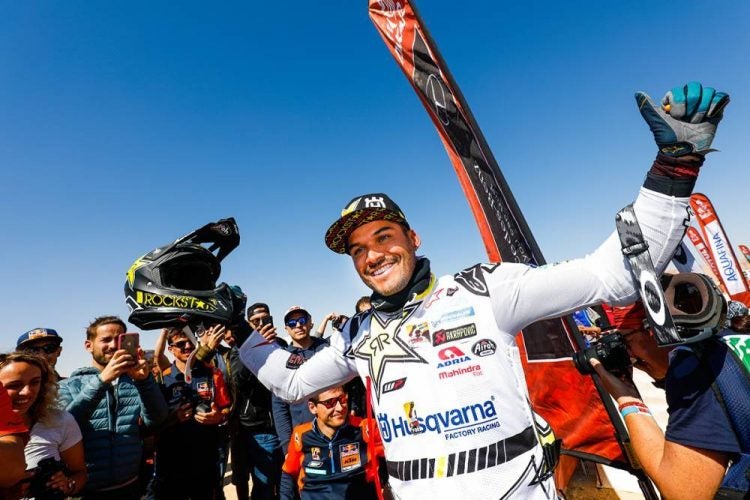 This Dakar was different in so many ways. From the move to Saudi Arabia to the tragic death of Paulo Goncalves, from a different roadbook distribution system that might have just leveled the playing field somewhat to raging sandstorms cutting the marathon stage in half – if anything, this Dakar has proved, yet again, how unpredictable this rally race is and how nothing is ever guaranteed whether you're a seasoned pro or a malle moto rookie.
I have always found the ASO's decision to move Rally Dakar to Saudi Arabia distateful, to put it mildly; but perhaps, when it's all said and done, the country where the rally takes place doesn't matter as much – perhaps it really merely provides an arena and a backdrop.
I also wonder what Brabec's win means for the USA and the Dakar. Will American fans swarm Saudi Arabia next year? Might rally racing receive a bit of a boost in the US, bringing more riders into the sport and more spectators anxious to watch the races?
Whatever the case may be, today is a historic day for the US and Honda (Honda hasn't had a Dakar win since 1989 now). The KTM's eighteen-year streak is over, as is the European/Australian Dakar domination.
| | | | | |
| --- | --- | --- | --- | --- |
| 1 | 9 | | MONSTER ENERGY HONDA TEAM 2020 | 40H 02′ 36" |
| 2 | 5 | | ROCKSTAR ENERGY HUSQVARNA FACTORY RACING | 40H 19′ 02" |
| 3 | 1 | | RED BULL KTM FACTORY TEAM | 40H 26′ 42" |
| 4 | 17 | | MONSTER ENERGY HONDA TEAM 2020 | 40H 34′ 19" |
| 5 | 2 | | RED BULL KTM FACTORY TEAM | 40H 37′ 36" |