Enduro life in GIFs?
Every once in a while, I decide to make my life harder by doing something completely new, like racing a rally. In 2020, I'm plotting my first Romaniacs debut and, although I had very little training so far, I'm convinced enduro life can be explained in GIFs just like rally and ADV life. After all, it's all beautifully intermingled together.
So here's what happens when you're training for Romaniacs for the first time.
Because you've ridden off-road a little, the way you feel about doing hard enduro is…
…then you get out on the trails…
…and your coach demonstrates jumps…
…so you follow
What you think enduro riders do
What they actually do
Your trainer's balance skills…
… vs your balance skills
When your coach demonstrates a hillclimb…
…and you suddenly remember you had to be somewhere
what you hope life will be like out on the hard enduro trails
what it's really like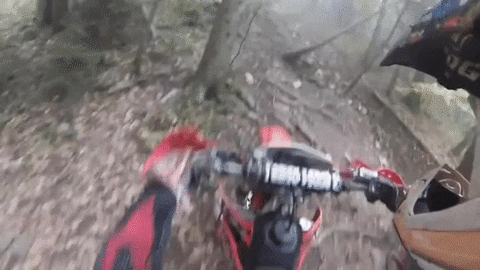 When your coach asks you whether the speed is OK for you…
…what you really feel like trying to keep up
What you think you'll look like riding hard enduro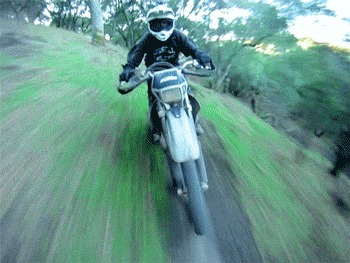 What you actually look like…
…but then you finally get it…
…and the thought of doing again makes you feel like