The long litigated issue of the European Union's (EU) giving subsidies to EU civil aircraft manufacturer Airbus dates back to 2004.  At that time, the US filed a  challenge against the EU with the World Trade Organization (WTO).
Then, in 2011 the WTO found that the EU had provided  $18 billion in subsidized launch aid financing to Airbus.  According to the Office of the US Trade Representative, (USTR) this subsidized financing has enabled Airbus to build "every new model of its large civil aircraft".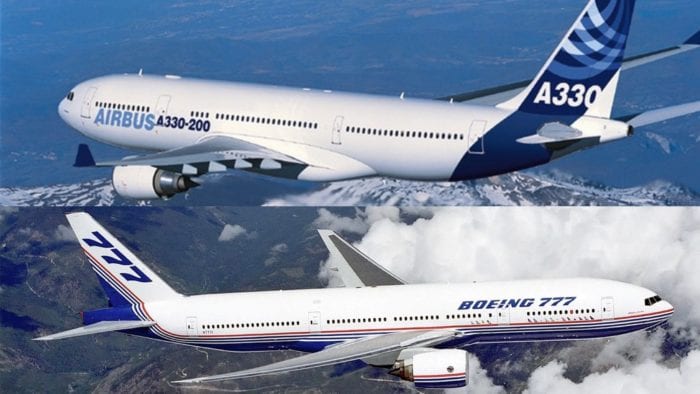 Not sufficient
The USTR claims that the EU removed two minor subsidies but still gave Airbus more than $5 billion in new subsidized launch aid.  The USTR believes that these subsidies damage Boeing to the tune of $11 billion per year.
So what does all of this have to do with motorcycles and motorcycle parts?  Nothing really.  But the USTR is apparently done with waiting for the EU.  They want the EU to remove all Airbus subsidies and are preparing to retaliate.
List of duties
As a result, they have prepared and released a preliminary list of  EU imports to be covered by new US duties (importation taxes).  Unfortunately, the list includes motorcycles and motorcycle parts.

Motorcycles included
The list is quite extensive.  As you may have guessed by now, motorcycles and motorcycle parts are on the list.
Motorcycles (incl. mopeds) and cycles, fitted w/reciprocating internal-combustion piston engine with a capacity of 500 ccs but not more than 700 ccs.
Pts. & access. for motorcycles (including mopeds).
The duties apply to a fairly narrow segment of motorcycles.  Affected are motorcycles with internal combustion engines between 500 and 700 ccs.  A few of the bikes firmly in the sights of the proposed duties are the KTM 690 Enduro R and Husqvarna 701 Enduro/Supermoto.
According to Cycle News the size motorcycle that a lot of inmates ride and buy may soon be attracting a 100% tariff when imported into the USA.
Trade tensions are heating up with the European Union regarding the ongoing dispute between aircraft manufacturer subsidies, and the Trump Administration has responded with $11 billion in retaliatory EU tariffs which include 100% duties on motorcycles parts and accessories. What could these EU motorcycle tariffs mean for the industry?
Unfortunately, the proposed duties cover all motorcycle parts/accessories.
Hearing and comment
There will be a public hearing in Washington on May, 15th if you'd like to attend.  You may also provide written comments no later than May, 28th.  Information on how to comment or the location of the hearing in the preamble and Section E of the announcement.