Italian manufacturer Fantic unveiled two new Caballero bikes at EICMA. Known for dirt bikes and scramblers, FANTIC has upped its ante with the introduction of the Caballero Rally 500 as well as an electric version.
Sporting vintage looks and modern internals, the FANTIC Rally has a 450 cc single cylinder 4 stroke engine, making 40 HP and and 32 lb-ft of torque. Fantic added longer legs to the machine, and it now has nearly 8″ of travel at both ends. The fork and the rear shock are adjustable, with the rear being adjustable for preload and damping. Weighing in at 330 pounds, it's no lightweight, but it still has the capability to run scrambler-like terrain.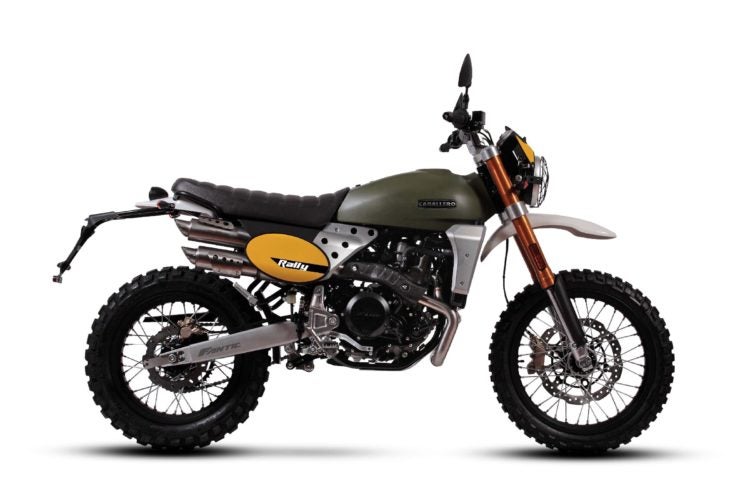 A headlight fairing, exhaust, new front fender and handlebar, along with a side number plate make up the Rally package. The Caballero Rally 500 will be available in Europe in 2019 but will not be coming to the US.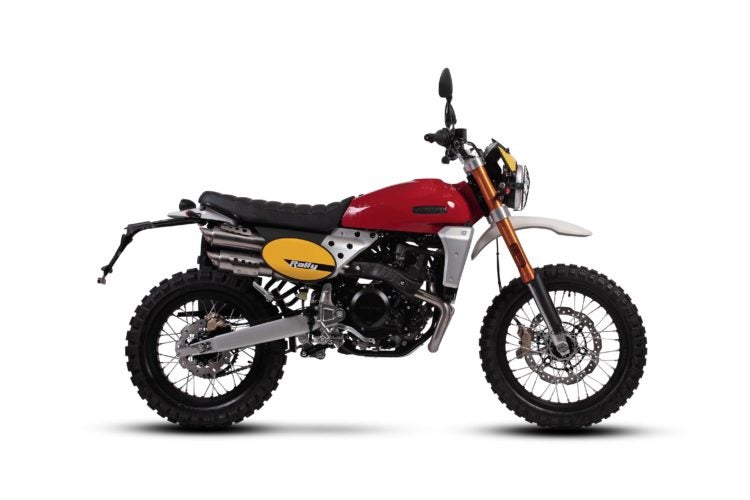 In its electric variant, the E-Caballero maintains the existing silhouette of the Caballero Scrambler. However, the E-Cab has a new chassis that holds a 7.5 kWH battery. Fantic claims that a fully charged battery will give the E-Cab a 70 MPH top speed and a range of up to 90 miles. Weight is claimed to be 323 pounds.
To keep its bikes learner friendly, Fantic has made an effort ensure that the bike retains retains its A1 license compliance.