With a brief interruption, I've been on the road for seven years now. Starting out in Peru in 2013 on a small Chinese motorcycle, I've since moved on to a Suzuki DR65o named Lucy, crossed three continents, and raced two roadbook navigation rallies. When I think back to my favorite travel moments, however, those that stand out the most are in a way mundane – like getting your bike across a small stretch of sea and onto Tierra del Fuego – and in a way, unforgettable, because it's impossible to repeat them – like chasing Rally Dakar.
Here's a collection of my favorite photos and travel moments from my years living off the motorcycle:
Traversing the Lagunas Route in Bolivia
Me and my tiny 150cc motorbike against the vast high desert of the Bolivian Altiplano.
2. A Ferry to the Land of Fire
I never planned to ride to Ushuaia but, when I crossed the invisible border to Patagonia, I knew I had to set foot and tire on Tierra del Fuego.
3.Chasing the Dakar
Chasing Rally Dakar was the most impactful experience of 2019 – if not the whole decade.
4. Racing Hellas
Surviving the Hellas Rally Raid 2019 as a competitor, even though I only barely made it across the finish line, still feels like my own private victory.
5. Leading a Motorcycle Tour in Ecuador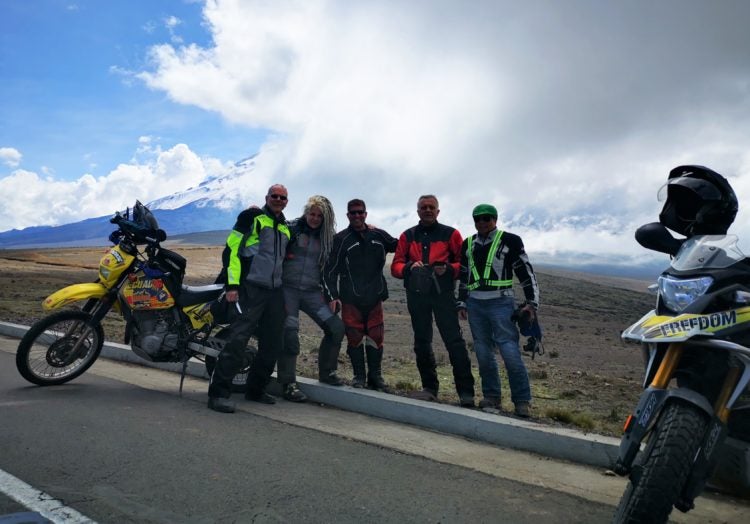 Never in my wildest dreams would I have imagined I would one day lead a motorcycle tour – yet, here I was, leading a group of riders in Ecuador this winter.
6. Finishing Rally Hispania
Lucy had to sit this one out, but finishing Rally Hispania on a borrowed KTM450 felt like the best way to open the riding season in Europe.
What were your favorite travel moments, and why? Let me know in the comments below.
Featured image: Actiongraphers