As adventure motorcycle touring becomes more and more popular, once-exotic names like Patagonia, Morocco, or Mongolia start to sound almost mainstream. While they undoubtedly remain among the most breath-taking places on the planet, if you want to ride somewhere truly remote, distinct, or just much less crowded, there's good news: some regions and countries around the world still aren't on most adventure riders' radars.
If you want to get off the beaten path and experience what tourists rarely get to see, check out these five untapped countries for motorcycle touring:
Madagascar
Sometimes called "The Red Island" because of its distinct rust-colored soil, with over 5,000 kilometers of coastline, varied terrain ranging from mountains to desert, and infinite off-road trails, Madagascar is poised to become the next big motorcycle destination.
Locals love their bikes here, and you can ride just about anywhere you like including footpaths. For riders who love off-road, Madagascar is a huge playground of endless dirt trails, often lined by the bizarre, signature baobab trees. The locals are friendly and hospitable, and there are several motorcycle tour and rental options available if you want to ride somewhere truly undiscovered.
Madagascar is a huge island, so plan to have at least two or three weeks to truly explore all that this country has to offer.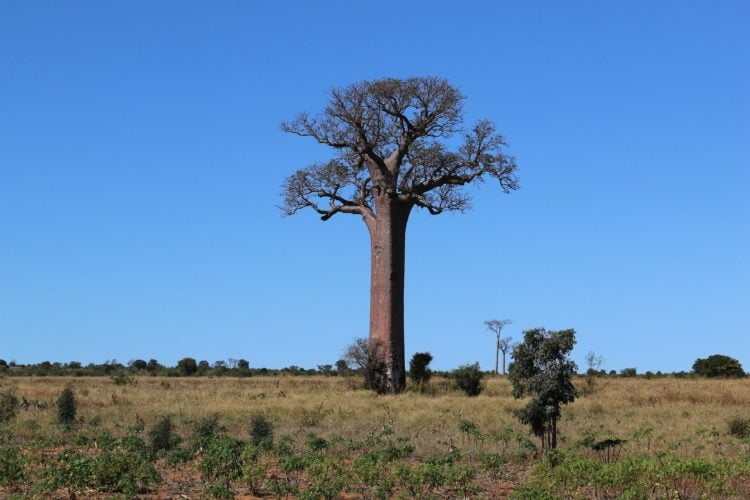 Bosnia
Not nearly as far away or as exotic as Madagascar, Bosnia still packs a punch. This small mountainous country in the Balkans has so much history and cultural, geographical, and natural diversity that you can easily spend several weeks riding here. Start in Sarajevo, a tiny yet incredibly beautiful and diverse capital city with tragic history yet heart-warmingly friendly and hospitable locals; ride to Mostar, one of Bosnia's most scenic cities; and if you love getting off the road, head for the Una National Park. Here, it feels like you're in the plains of Mongolia one minute and the mountains of Greece the next. Una is one of the cleanest rivers in Europe, and the land here is so pristine you can still spot wild horses roaming free.
If you're going off-road, keep in mind that Bosnia still has some landmines scattered around the country. Although the government is trying its best to clear them all and there are clear warning signs around problem areas, just be sensible, stick to the trails, and don't venture off-track if you see a landmine warning sign.
Bosnia has several motorcycle rental and tour options out there including on and off-road tours. If you can, opt for an off-rad tour as you'll see much more of this small but unforgettable country.
Cuba
Although Cuba is a little harder to access for Americans, it's still doable via Canada or Mexico, and exploring the island on a motorcycle is the best way to discover all that it has to offer. Seemingly frozen in time, Cuba may not be able to boast jaw-dropping scenery or twisty motorcycle roads, but there's lots of off-road riding to do, and the distinct culture and history are nothing short of extraordinary. Cubans love bikes, so your motorcycle is sure to attract attention, and you'll have plenty of fascinating conversations along the way.
Shipping motorcycles to Cuba isn't a cheap undertaking, so your best bet would be to rent locally or go on an organized motorcycle tour. While you can see a lot of Cuba following paved roads, expect washed out sections, potholes, and various states of disrepair, and be prepared to take a detour on a dirt trail once in a while. If you love off-road, however, there'll be no shortage of dirt roads to explore.
Georgia
Mountains, food, and wine: Georgia is a country known for its wild scenery, great cuisine, and the oldest winemaking traditions on Earth. Neither East nor West, an ancient gateway from Asia to Europe, Georgia is an extraordinary place. For one, it's very old: the culture and the language date back thousands of years, and history and tradition here run so deep you can almost feel in the air, among the walls of the ancient monasteries, and the snow-capped peaks of the Caucasus mountains. Georgia is best explored off-road, as it has some breathtaking scenery, incredible local hospitality, and awe-inspiring ruins scattered around the entire country. However, capital Tbilisi and coastal Batumi situated on the shores of the Black Sea are also worthy of a visit.
To explore Georgia on two wheels, you can grab a rental and do a self-guided tour, or take one of the locally organized motorcycle tours. Keep in mind that the weather can get severe here in winter, and the best time to visit Georgia is late July to August.
Bolivia
This small landlocked South American country isn't as visited or as famous as Argentina, Peru, or Chile, but it has some of the most otherworldly Andean scenery on the entire continent. Although mostly known for Uyuni Salt Flats, the largest salt lake in the world, Bolivia has so much more to offer. The notorious Lagunas Route will take you across the Mars-like Salvador Dali desert dotted with brightly colored lakes and pink flamingos, whereas the Uyuni/Tupiza route will reveal rugged red rock formations and dry riverbed tracks crisscrossing the Tupiza Valley.
The capital La Paz has a great dirt and cobblestone route dubbed the Death Road connecting the highlands with the Amazonian lowlands; riding a little further West, you'll see the majestic Lake Titicaca, and heading East, there is a vast and wild Amazon region to explore.
If you're aiming for Uyuni and Southern Bolivia, keep in mind that the altitude is fairly extreme here rising over 15,000 feet in elevation, and most roads are off-road trails and sandy tracks across the high desert.
Bolivia has several motorcycle tour and rental options available.
Images: Pixabay