Before you go scrambling to type in those coordinates, it's Brussels Airport in Belgium.
A few weeks ago Zac made a post about Air Canada service to fly bikes to Europe but where to ride, once you land?
Here are a few suggestions, riding season is coming, if Europe is calling there are so many options, so much to see it'll make your head spin.
Depending on what sort of rider you are – all street, mostly street, some dirt, a lot of dirt, it's all there you just need to know where to look
Heading South, France has a very deep history and a southern route could have you experiencing Medieval towns like Saint-Cirq-Lapopie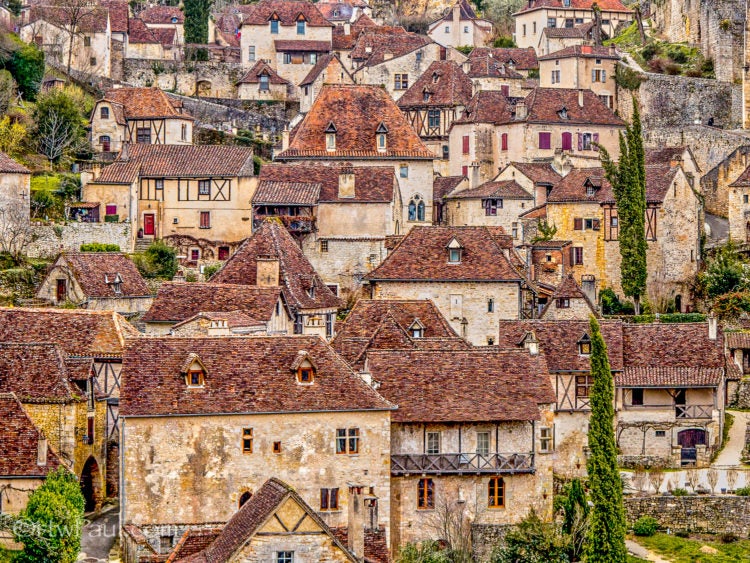 ride less traveled ancient roads
a stopover at Oradour-sur-Glane and its history that you aren't probably aware of will really open your eyes to an event that happened during WW2 that I spoke of in my last ride report HERE and the pages of comments from inmates after I posted it, might be worth a read.
Chateaus are everywhere and they just make you stop and stare with amazement that this was someone 'house'!
dirt tracks are easy to find, riding them between little villages with give you time alone and away from traffic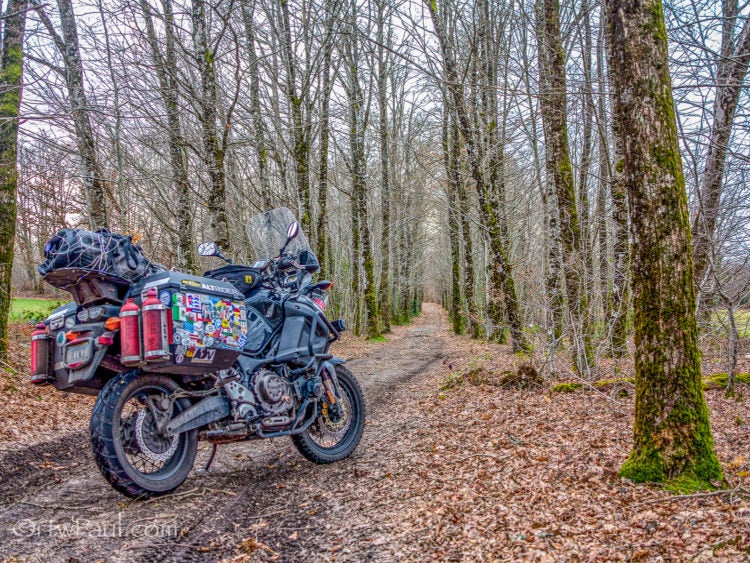 If you have time a side trip to the Alps would be a very good choice
Deeper south and into Spain, highlight a town called Belchite, west of Barcelona. The town was destroyed during the Spanish Civil War and has been left there as a monument and a new town was built a few km's away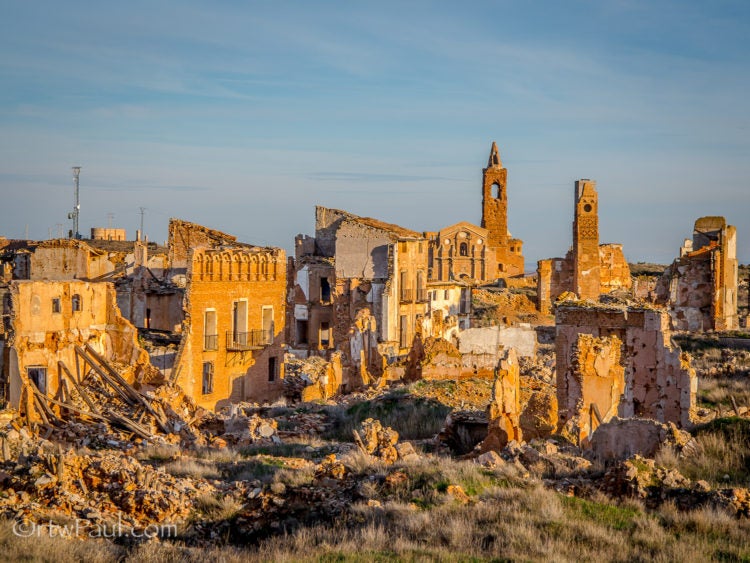 There are walking tours available thru the town at certain times of the day