Before you go scrambling to type in those coordinates, it's Brussels Airport in Belgium.
A few weeks ago Zac made a post about Air Canada service to fly bikes to Europe but where to ride, once you land?
Here are a few suggestions, riding season is coming, if Europe is calling there are so many options, so much to see it'll make your head spin.
Depending on what sort of rider you are – all street, mostly street, some dirt, a lot of dirt, it's all there you just need to know where to look
To the West, hop on the channel tunnel
depending on your timing you could catch the IOM TT, but which way to get there? Whichever way you chose, you need to be riding on the LEFT SIDE of the road!!!
You could take in London…bring lots of money, it's not cheap!
and wonder if you're on the set of a remake of the Italian Job
stop into the Ace Cafe for a bacon butty
head a little further south and see beaches that look like they are from the Caribbean, with water so blue…but it'll be freezing that's almost guaranteed
ride thru little villages that haven't changed for hundreds of years
down country lanes that are so small, you hope you don't meet another vehicle because this isn't a one way!!!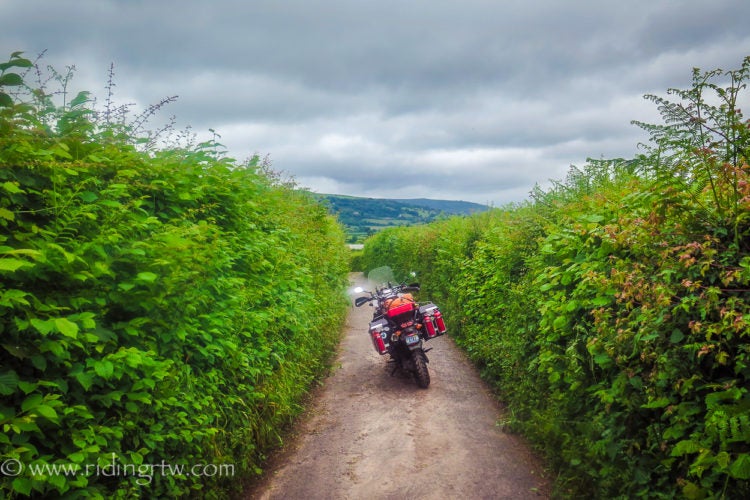 hop a ferry to the IOM and watch the TT
and act like a kid again as the bikes go by…
then hop on another ferry and head north to Scotland (pray for sunshine, not liquid sunshine) ride the NC500 and see more castles than you ever dreamed of
ride Applecross
find dirt roads to ride by yourself for hours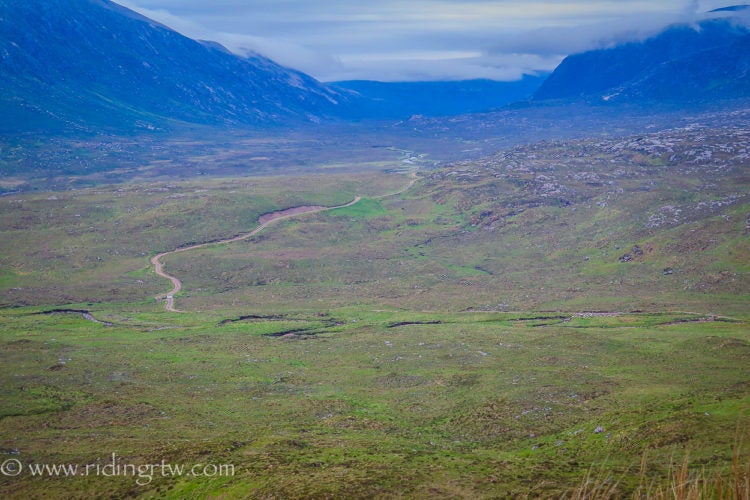 find unique wildlife
listen to some bagpipe music
WALK around Edinburgh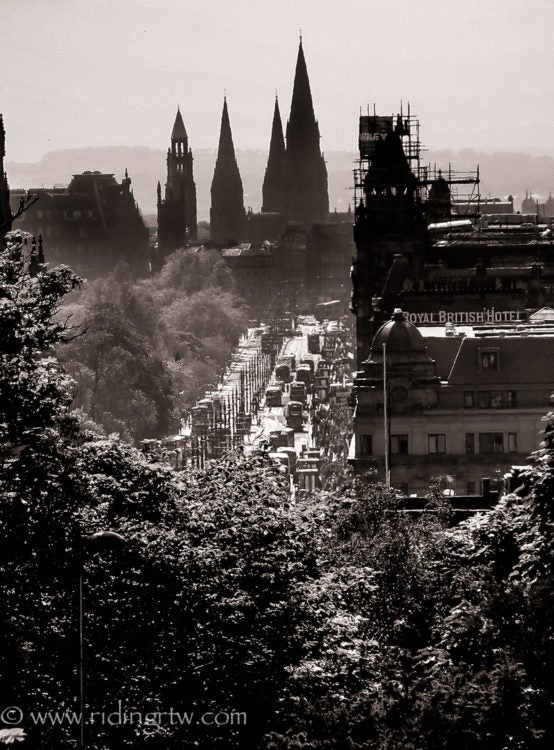 Ride down to Queensferry and be amazed at the size of the Forth Bridge…if you can see it all
Leave Scotland riding down to the east coast of England where on a cliff top sits the inspiration for Dracula. Whitby Abbey established in 657 AD.
Learn how Bram Stoker's visit to the harbor town of Whitby on the Yorkshire coast in 1890 provided him with atmospheric locations for a Gothic novel – and a name for his famous vampire.
Ride roads through poppy fields, these are a common sight
To take all that in its around 3400kms/ 2100 miles or Seattle to Dallas