Gee Motzkin, a Dakar first-timer privateer from New York, chased the rally in South America last year on his KTM 690. This year, I met him at the Dakar bivouac in Lima as a rally competitor. And it wasn't just his impeccable taste for hairstyle that won me over: Gee was so down to earth, funny, and friendly that I'd check in with him once in a while during most of the stages.
Unfortunately, Gee didn't finish the race due to bike failure mid-way, but the experience he gained was invaluable. We met up for coffee in Lima to chat about the rally and how do you go from chasing it to racing the Dakar.
Gee, what possessed you to attempt racing the Dakar?
I started riding motorcycles about six years ago for fun, just to get out on weekends, to get away from my day to day life as a restaurant owner in New York. I wanted to get away from the city during the weekends, and motorcycles just seemed cool.
I got a little 390 and did mostly enduro riding. I sucked at it at first, but I got better with time. It was a great way to spend time, as slowly but surely, I got into the whole motorcycle community, got into adventure bikes, small enduro bikes, rallies… Then, I started entering mid-level rallies just for fun and did the Serres Rally two years ago. I finished like 51st or something like that, but I enjoyed it so much and got hooked. I continued entering all kinds of rallies ever since. It's fun being around cool people and challenging yourself.
I knew that the Dakar was going to be mentally and physically tough, but I had no idea what to expect. You just can't imagine what the Dakar is until you enter as a competitor. I didn't finish, unfortunately, but the experience was amazing. I just wanted a go at it, to learn what I needed to improve, to test myself. I wanted to see if I could do this. I had no hopes to get any place or anything, it was just a personal battle with myself to see if I could at least finish it. I think it's true for a lot of Dakar people.
How did you deal with the fact that you had to withdraw?
I guess I always kept that in mind. Not that I was preparing for the worst-case scenario, but I knew withdrawal (for whatever reason) was a possibility, and when my bike failed, it didn't hit me as hard.
During the Serres Rally, I had one really bad day when my navigation tower broke, I lost so much time and went from a great position to the very bottom, and that just got me down real bad. But I had to deal with it, shit happens, and you need to just get on with it, you know? At least that's what the Serres experience taught me.
I wasn't ready for my bike to fail, but when it did happen, I think I was just mentally prepared for it. Being down doesn't help, either way. When I realized I couldn't race anymore I just helped the team with whatever I could, did whatever was needed, it was my time to give back so in the end, it wasn't so bad.
You chased the rally last year. Tell me a little about that.
I flew my KTM690 to Lima and chased the rally, helping out my Klymciw team. I washed their bikes, camped in the bivouac or just outside of it, and finished the chase with the rally in Argentina. It was so much fun, I organized everything myself and met so many awesome people on the way. To chase the Dakar, all you need is your bike, your American Express and your tent.
That's where I got the bug. It was so awesome that I just said to myself, OK, this was so incredible as a spectator, now I've got to do it as a competitor. And sure, it's a long way between just loving motorcycles and chasing the rally to racing the Dakar. But I was already sort of halfway in because I knew the Klymciw team, I watched them prepare and go through all those stages, so I roughly knew what it would take.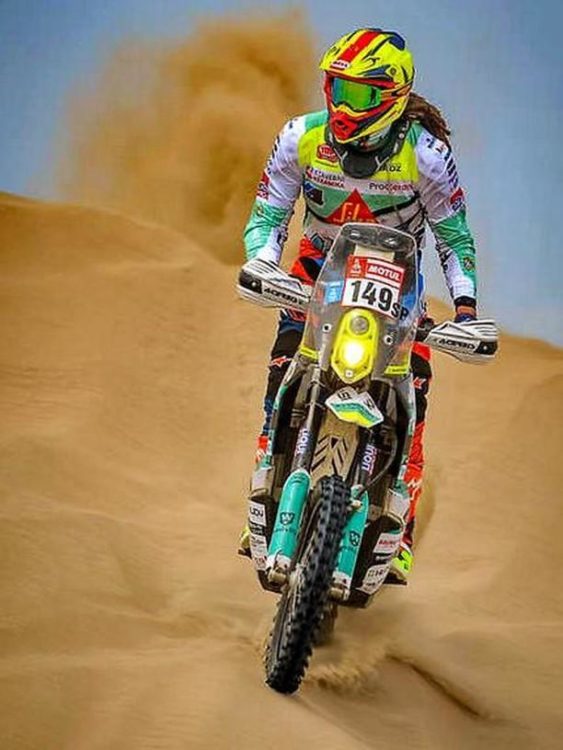 How did you make it a reality?
Lots and lots of preparations, training, and hard work. I had a lot of help from the community, from my friends,  supporters and sponsors. If it wasn't for the Klymciw Racing Team, I wouldn't have made it. You can be the best rider in the world but you won't race the Dakar unless you have support.
I got so much love and encouragement from back home. After each stage, I'd get these messages from home and it just kept me going. I also got a lot of support from the motorcycle community and just Dakar fans all over the world, and I'm so grateful for that.
One year isn't a lot of time to prepare for the Dakar, but I didn't want to wait. If you're going to do something, why not now?
Just how brutal was the Dakar?
Even fit, great riders struggle in the Dakar and I think it's hard to understand what kind of a toll the rally takes on your bike, your mind and your body unless you race it yourself. Even riders who were much stronger and better prepared than me said, "what the hell am I doing here" during a few stages… I have huge respect for riders like Matthias Walkner and Toby Price who pushed themselves to insane limits even when injured. For most of us rookies or privateers, we're just happy if we finish the rally whereas those guys also have to go for top positions. It's truly incredible what they do.
The Dakar bug is hard to get rid of. So many people give their absolute all for the chance to do it. For me, I want to race the Dakar again because I want to finish, but now, I see that there are many things I have to be better at. I need to become a better rider, I have to be better in the dunes and ride faster, and of course, there's the financial aspect that needs to come together.
We all have our own reasons, but it's that itch, that ultimate challenge that attracts most riders. And if you ask each and every competitor, they'll say the same: it was all worth it.
If you want to race the Dakar, know that quite a few elements have to come together – finances, training, motorcycle, fitness… But nothing is a real obstacle if you truly want it. I met a Dakar competitor who was 59 years old and finished the rally! So no, you're not too old, too underfunded, or too unfit. You can make it happen if you want it badly enough.
It's a matter of decision.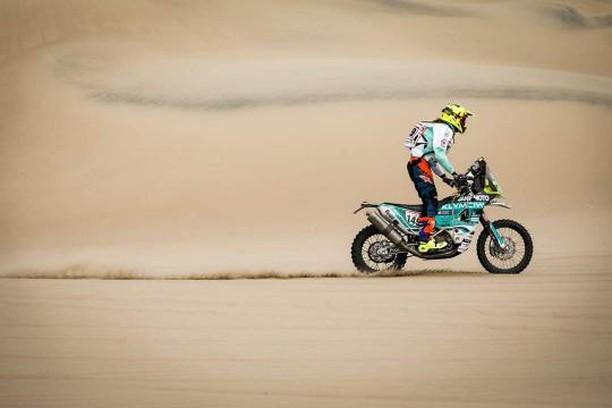 Photos: #Dakar2019Competitor