Illinois based Genuine Scooters has announced that it has added its first motorcycle to their line of scooters. They have been producing scooters for US consumption since 2002. Six different scooter models–the Buddy, Buddy Kick, Hooligan, Roughouse, Rattler, and Venture–are the firm's scooter offerings.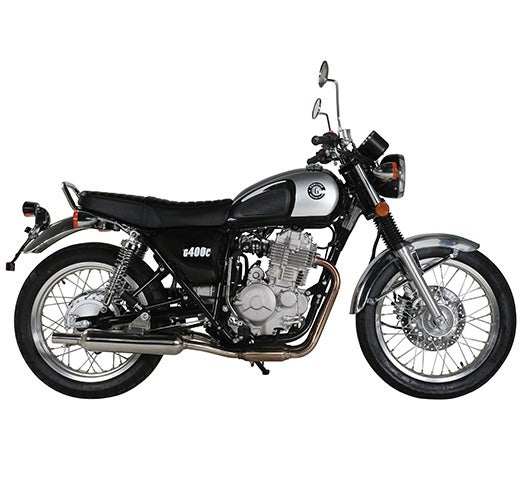 Now, Genuine has decided to enter the US motorcycle market with its first motorcycle. Called the G400C, the retro looking machine utilizes a fuel injected 397 cc, 4 valve engine with dual pea-shooter exhausts to make 26 HP, and 22 lb-ft of torque.
Looking quite retro, it wears fork gaiters, twin shocks, an analog instrument panel, single headlight, and metal fenders. A single disc up front and a drum on the rear provide the stopping power. Wheel sizes are 19″ front with an 18″ in the rear. Seat height is 31 inches.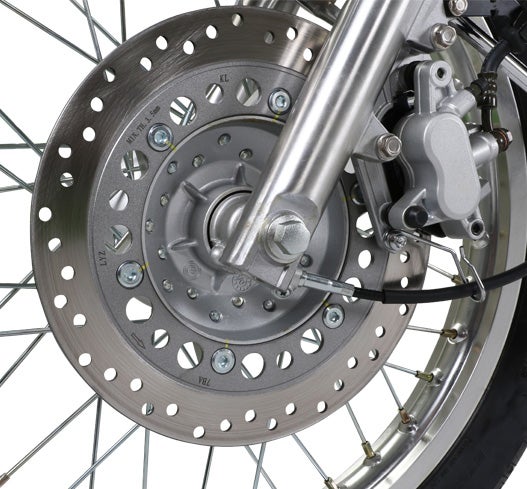 Weight is 353 pounds, but the disclosed amount does not indicate whether this weight is wet or dry. Genuine claims that the top speed of the G400c is a restricted 80+ MPH and that the bike will return 70 MPG and provide a range of about 240 miles from its 3.4 gallon fuel tank.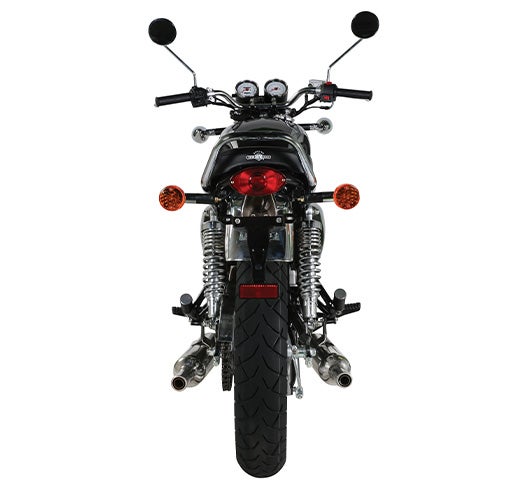 The G400C is available in black, green, or red. A line of accessories is available to help you customize your machine.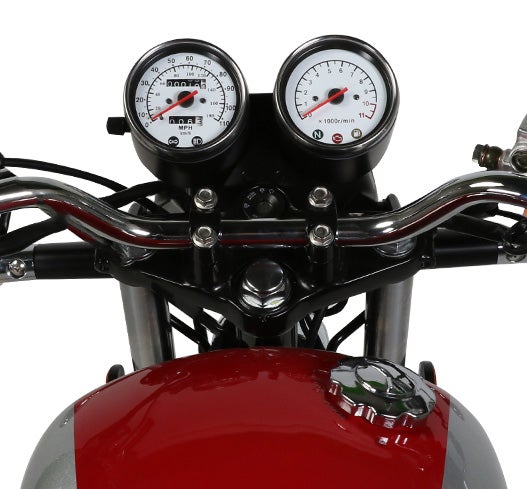 Each G400c comes with a 2 year warranty and a roadside assistance program. MSRP is $4,599 not including dealer destination and preparation charges.