When I received this Zeus Mini for review I thought it might be just a gadget, a $70 article that would never be found useful. But I misjudged it, probably because of its size. It's small. But it turned out to be way more useful than my aging head torch.
From the images on the GoPro website, you get a basic sense of its size, but you need to get this light into your hands to understand all of its functions. With four different brightness levels (which double to eight with the included diffuser), infinite directional positioning, and numerous ways of being mounted, this little LED light is functional and adaptable.
It is not designed specifically for motorcyclists; according to GoPro it's for projects, camping, safety, etc. But an adventure motorcyclist would easily find a number of ways to put it to use on a regular basis.
Here are nine ways I found to use it.
So many riders have a GoPro mount on their helmet. I'm included in that list.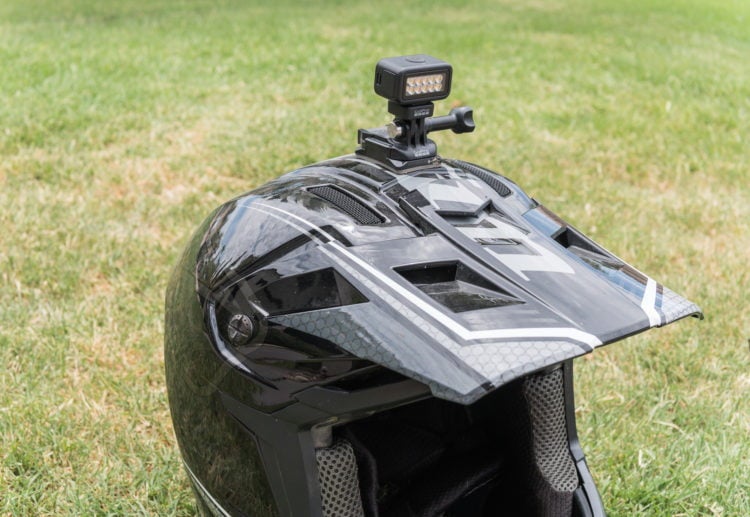 How many times have I gotten in late to a remote campsite and found it impossible to locate a good flat piece of ground with my bike's headlight because it doesn't move with my handlebar, and my head torch isn't throwing enough light . . . or there are so many bugs I wouldn't dare to take my helmet off . . .  or it was raining? Meanwhile, the GoPro light throws out 200 lumens, which is plenty of light for those situations.
2. Seeing what's in my luggage (or similar) but still having two hands free.
3. Using the included clamp that can rotate 360° and pivot, too, to light up a part of my bike down low where a head torch wouldn't be convenient.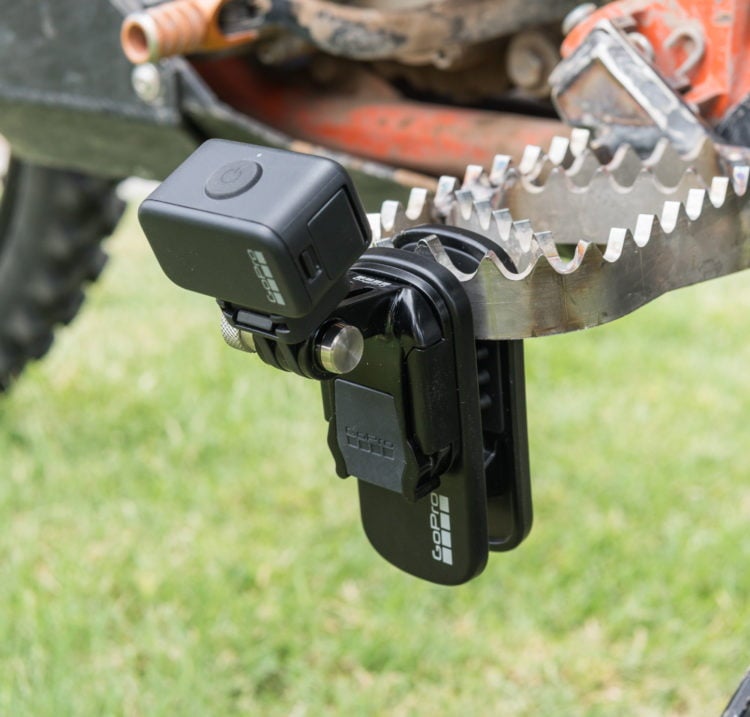 4. When the spring-loaded clamp isn't the right way to attach it, there's a magnet mounted on the back that will hold it where you put it.
5. Using it as a head torch on my cap with plenty of adjustments so it's easy to direct without moving my head around.
6. Charging it on the go using USB-C, so it's always ready with up to six hours of run time.
7. In an emergency as a handlebar-mounted light, if I had headlight failure. Not the best solution on a dark night but it would make me visible to oncoming motorists. Or if I break down at the side of the road in the dark with battery failure and I just need to be seen.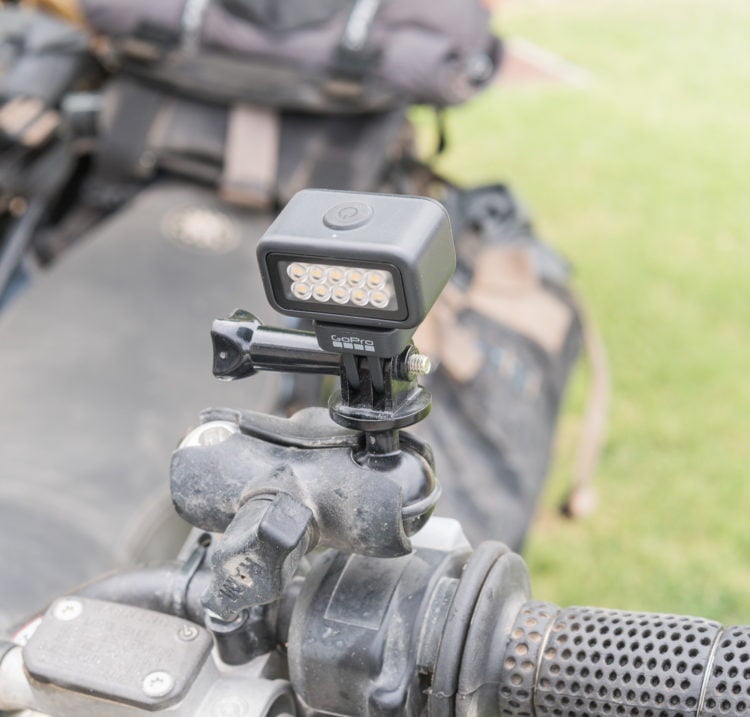 8. Photography, if you need a muted light in your tent for an atmospheric shot using the diffusers and lowest setting, or if you are getting a focus for your shot, or light painting.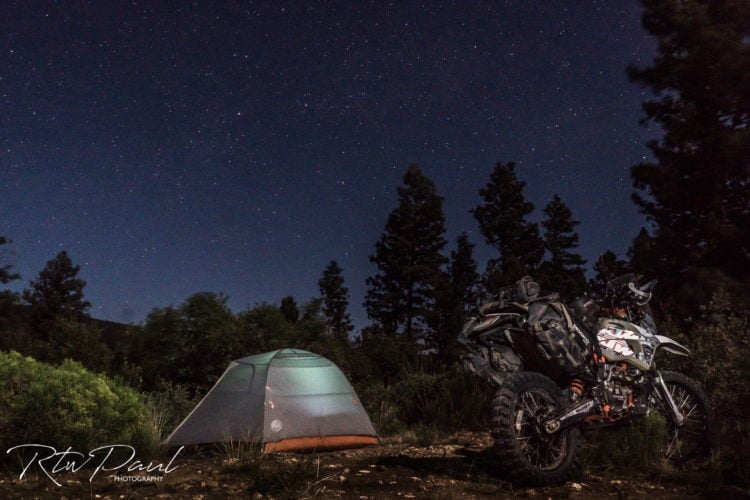 9. Lighting for a portrait where diffused light works better than a flash, and it is also made to fit the hot/cold shoe of a camera.
All in all, GoPro's Zeus Mini Portable LED Light is a small package that any rider could find useful on many occasions.
More details on the GoPro website