For so many of us, the words "ride Siberia" sound like pure magic and the ultimate adventure. But what's it really like to travel there?
I spoke to Anatoly Chernyavskiy, a Russian adventure rider, to find out.
Anatoly, a professional photographer and hiking and adventure riding aficionado, says he loves traveling. Since 2009, he's ridden all over Russia and Eastern Europe, Central Asia, and South America. Currently, however, Anatoly has been spending a lot of time in Siberia on his Honda XR650L. And not just the famous Vladivostok highway or the Road of Bones – both of which, he says, are too touristy – but also the insanely remote parts where no roads go, such as the Chukotka region, the Easternmost part of Siberia.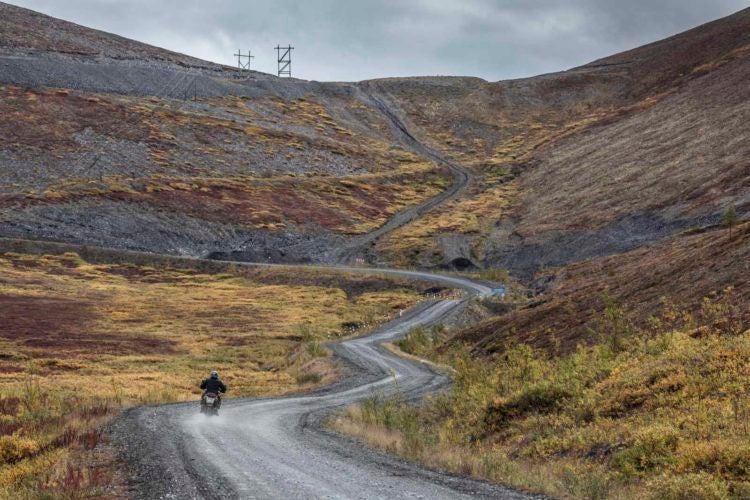 "I first rode over the territory of the Arctic Circle in 2015. It was a trip to the Kola Peninsula. I expected this to be a more demanding and difficult trip, but what I had was an incredible adventure with breathtaking nature. In the northern regions, they have a very short summer, but it's very intense because nature needs to have time to be reborn. During these couple of months many animals and birds arrive, vegetation colors become very rich against the gray mountains and ridges, numerous lakes are exposed from under the ice. Even the sun helps the rebirth of nature, so that she has time to do her work. During the summertime in the far North, there are polar days during which the sun does not set behind the horizon, remaining in the sky all day.
After this trip, I decided to explore the northern regions of Russia in more detail. In 2016, I went on a five-month journey in the eastern part of our country in Siberia and the Far East", – Anatoly said.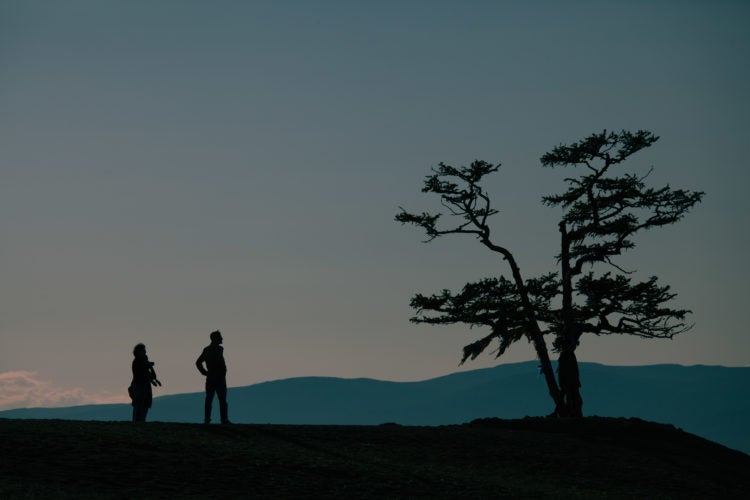 Enchanted by Siberian remoteness and nature, Anatoly decided to try and make it to Chukotka, one of the most desolate regions on Earth. He finally got a chance to ride there in 2018.
"Chukotka is another planet, so lonely that seems isolated and distant even in comparison with other difficult, hardly accessible northern regions of Russia. There is not a single summer road to Chukotka, so I had to use the Northern Sea Route through the Arctic to get there", – Anatoly explained.
According to him, it felt like traveling across some other world.
"Chukotka has an incredibly rich nature. At the same time, even trees do not grow in half of the territory. It is better to come here in the second half of the summer, when there are fewer mosquitoes and not a lot of water in the rivers, which are the greatest difficulty for traveling on a motorcycle here. In August, autumn falls, and the tundra becomes a very bright yellow-red color. At any time in Chukotka, you can see herds of wild deer living in the tundra.
Here, it feels like the Soviet Union collapsed only yesterday. Localities and abandoned villages resemble some post-apocalyptic scenario here.
Severe living conditions force people to help each other more than anywhere else. But you need to be well prepared and rely on yourself, because the population is small, and infrastructure is undeveloped".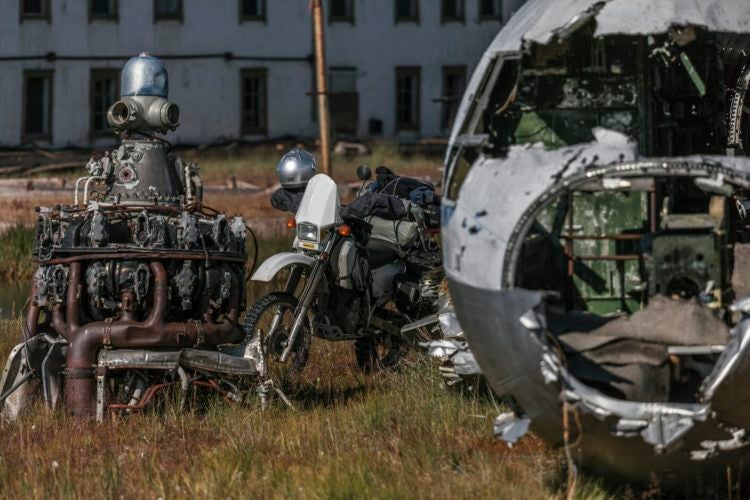 Vladivostok Highway and Route 66
According to Anatoly, there are many amazing locations around Siberia worth seeing, and the real adventure begins once you veer off the beaten path.
"Keep away from the boring highway to Vladivostok. Yes, it attracts, as does the Route 66 in America. But this is not the best place for real adventure.
I advise you to choose more in-depth routes, for example, cross the mountains of Altai and the Sayan mountains, then move on to Yakutia along the Vilyuysk highway and do the Kolyma road.
Look for interesting, unique sights and ride to them. If it is difficult, find a way to do it!", – Anatoly said.
He added that nowadays, Russia is a very safe (and cheap!) country to travel. The best time to do a Siberia ride is from June to mid-September, if you're sticking to the Vladivostok route.
"But If you want to visit more interesting northern or mountain routes, then it is better to choose the second half of summer, mid-July to end of August. During these months, there is less water in the rivers and fords making water crossings easier, fewer mosquitoes, and more chances of good weather without rain. For such routes, I use a medium enduro Honda XR650L on universal or off-road tires. As a universal, I use the Mitas MC23 Rockrider. For off-road routes, I'd stick with Mitas C-02 + C-17.
Keep in mind that Russia is a very big and diverse country. Often, I make trips where I need to cover a few thousand kilometers on paved roads to reach an off-road route. In such cases, I send out the oil and tires in advance to the points where I will need to service the motorcycle or change road travel to off-road. I usually send parts to my friends or motorcycle clubs on the route. The motorsports industry is not well-developed in Russia. Finding parts and tires can only be done in large cities. If a major breakdown happens, you need to find parts through friends and send them through courier services or whichever way you can", – Anatoly said.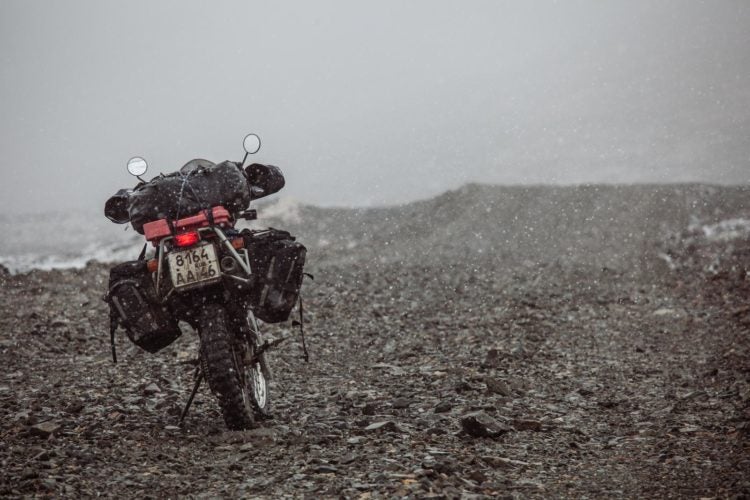 The Russian Hospitality
According to him, Russians love motorcycle travelers and can even host you or help you out as you go along.
"A unique network of motorcycle clubs has been formed in Russia, where independent moto-travelers can stop for the night for free, communicate with people of the same spirit and solve their immediate problems. It operates throughout the trans-Siberian highway to Vladivostok. Once in one such point, you will be passed from person to person in different cities.
Just please appreciate what these people are doing and do not be a burden. They are not rich people and spend their personal time and money helping travelers", – Anatoly said.
For those who are planning to ride Siberia, he recommends connecting with local riders using these resources:
https://sinusmoto.ru/forum/showthread.php?t=34218#.XBTjT1wzY2w
https://sinusmoto.ru/forum/showthread.php?t=40601#.XBTihFwzY2w
http://www.moto-travels.ru/forum/
https://sinusmoto.ru/forum
https://djebel-club.ru/forum
If you would like to reach out to Anatoly directly or follow his Siberian adventures, visit his Instagram page and  his website.