Not always a top destination of motorcycle riders, Maine just seems a long way north and really what could there be to see or ride?
The US is dotted with National Parks, there is 418 National Park Sites and 61 National Parks.
Maine has one, Acadia National Park, and it is according to the newly released NPS visitation numbers the 7th most visited of all the parks.
The great thing about Acadia its visitors mostly park and hike either in the warmer or colder months, or use the free bus service around the island which helps keep the roads relatively empty compared to other parks
For motorcyclists, this means even though this area is busy with people the roads mostly aren't. The park is 47,000 acres and the park loop can be ridden in 3-4 hours with stops.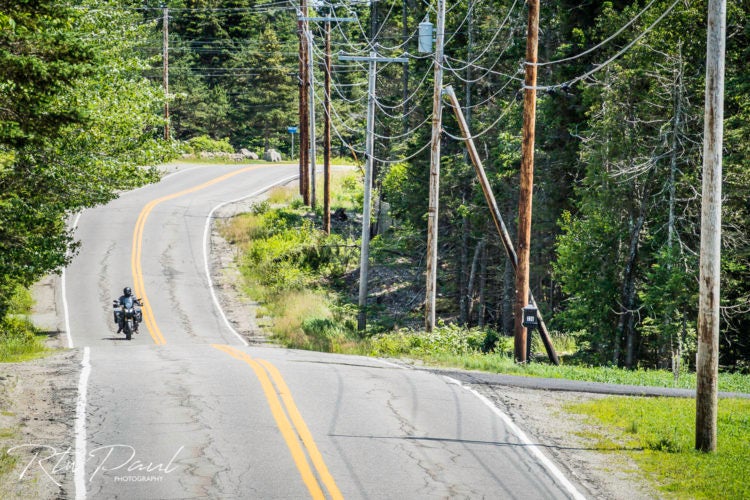 But the great thing about it is, unlike a lot of other parks you go and are always in the park, with Acadia you don't even though you might think you are.
Most of the parkland was donated so it's not all connected like other NP's, there is only one entrance where passes are checked but there are 11 entrances in total, most visitors just use two of them, locate the other nine for a quieter experience.
Tiny backroads are everywhere, paved and graded dirt and you could take days riding them all and seeing new areas most of the hikers never get to see.
Ride out thru small villages that feel like you are stepping back in time. Great food, friendly people, lots of free live entertainment and stunning shoreline riding.
If a passport is a document you don't have and refuse to get then get to this corner of America and look out to Canada, so close you can feel it and take photos of its shoreline like you were actually there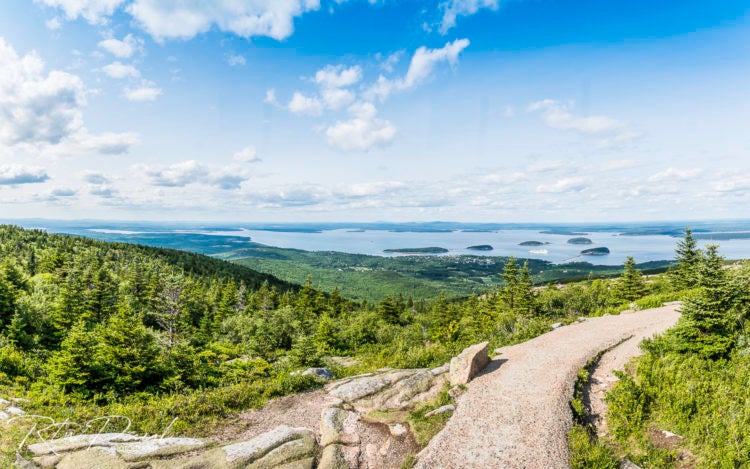 A two-hour ride north of the park is the most easterly town in the US, Lubec and its lighthouse boasts some of the lowest sea-level summertime temperatures in the whole country if you want to get away from the heat but not be at altitude.
Make a point of riding to the top of Cadillac Mountain, yes there will be crowds but the views are amazing and it will give you a great sense of where to ride next.
Accommodations are limited because the area is so small but last-minute deals can be found in walking distance from the bustling town square or locate yourself in one of the numerous campsites close by.
For photographers, this area has some of the lowest light pollution in the country for a populated area because the local powers that be mostly restrict upward-facing lights!