Joe,
aka Lonestar
, all around great guy and extremely talented photographer, we have spoken at great length, between us its been about photography, but there is more to this man and it's with great pleasure I bring a little more Lonestar for you to check out.
You just finished a great ride report heading south from Texas to Ushuaia, tell us how the plan came about to make this trip?
This trip was the fruition of a near 25-year dream. I'd grown up on dirt bikes and given up riding in my 20's for marriage, children, and business. At some point in the early 90's I dropped into a BMW shop and overheard five guys at the parts counter discussing a 6 month trip from Alaska to Tierra Del Fuego by motorcycle. I found the idea intriguing, but it sounded as plausible as a trip to the moon for me. Still, I never forgot it, the idea remaining like a tiny ember in my mind.
About 2006, after grown kids, a life change and freedom to start riding again, I decided to buy a bike. In researching, I'd found ADVrider and the ride reports filled my evenings, though I never considered being able to emulate the world traveling, sand dune-stuck riders in the photos. I found an old R1100GS to ride the Texas Hill Country, and after a few 60 mile days to familiarize myself again, I swallowed hard and took off for Montana on the first motorcycle trip of my life. Somewhere in west Texas, the fears began to drop away with the miles. I fell deeply in love with seeing a new horizon each day, along with the countless interactions with people and joy of riding. It reinvigorated my soul and brought life back to me. I realized I never wanted to return home, and what was to be a 2-week trip became 6 weeks. I was self-employed, so I lost a lot of money, but found something priceless in the process.
Not too long after returning, Hank Arriazola (aka MotoHank) invited me to ride to South America with him. I'd met Hank because my 1100 broke down the morning I was leaving for Montana, and he'd fixed the bike and got me on the road in a day. The chance to do that trip with a Spanish speaking BMW mechanic who rode the same R1100GS was a once-in-a-lifetime opportunity. It was a very bitter pill to swallow, but I had to turn it down due to a work contract. Missing that opportunity stuck in my craw but fanned the flame to eventually ride to South America. A short trip into Mexico convinced me I could do an international trek and I began to put together plans to leave in 2012. That trip had to be canceled due to the death of my father and administration of the estate.
By 2015, I realized time was flying by and I had to break the cycle of working to pay bills or nothing would ever happen. A radical change was required, so I forced the issue, deciding to sell most of my possessions and home, both to be free of responsibility and to expedite getting on the road. Once that was done, I sold my aging 1100 and found a used 2012 R1200GS Adventure with 30k on it for the big trip.
In the summer of 2016 I headed north from Dallas, running the Rockies up into Canada, then to Prudhoe Bay, Alaska and back down through the western US, ending up with 3 months exploration of Mexico. The entire North America / Mexico trek was about 9 months and roughly 30,000 miles. I swung back to Texas due to failing health of my mother, refitted the bike and made gear adjustments, then headed back south to Mexico, Central and South America.
Tell us about your love/ hate relationship with your bike?
Ha! How many hours do I have? I'm a big guy and finding a bike that fits my height/weight and gear requirements is limited. Life allows me only one bike, so it has to be the best compromise for my needs. The R1200GSA fit the bill for size, ergonomics, and the larger tank I wanted. My previous 98 R1100GS was a great bike, but the 1200 was perfect for me and my travels in the US. It carries my tush, camping and photo gear, as well as a passenger for those long roads to get the hell out of Texas. The GSA was flawless on the 9 month North America trek, eating miles and bad weather without so much as a burp. The bike now had 62,000 miles on it, so I replaced the driveshaft due to crunchy bearings and the worn out stock ESA suspension with new Touratech shocks before heading south.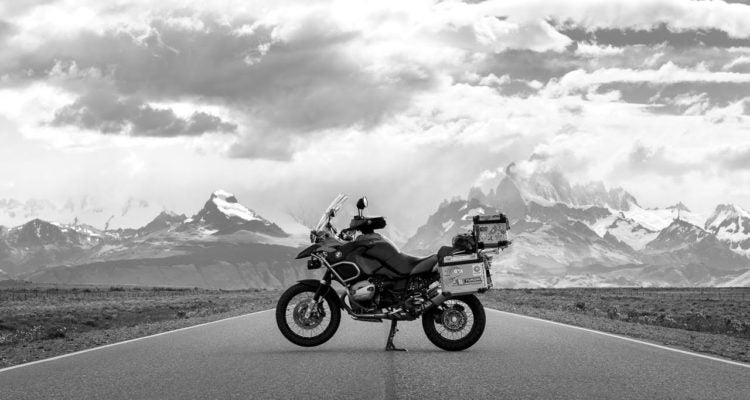 What I love about my 2012 R1200GSA:
With the caveat that I'd prefer being on a smaller bike, I do love the big GSA for making miles, carrying gear, people and traveling quickly and efficiently. BMW nailed it for a bike designed for such things. I look forward to slinging a leg over it for any big trip. I also enjoy the Teutonic funky looks and the curiosity it attracts, as if something from Star Wars crash-landed on the plaza of some small Honduran village. The 300+ miles tank range has reduced stress significantly in sketchy areas. It's a bitch in mud or sand, where my long legs are a lifesaver, but amazingly competent in many areas.
What I hate about my 2012 R1200GSA:
The archaic design of the oil-cooled engine/clutch/trans unit requires ridiculous disassembly for replacement of the clutch or seals. The weight, of course. The absurd parts prices. The final drive "time bomb" – the nagging expectancy of it failing somewhere never leaves my mind. Mine currently has 83,000 miles on it with only one scare – an oil burp in Patagonia that put the fear of God in me for the remainder of the trip. Unfortunately, the final drive seems to have no pattern to its failure rate so you can't preemptively rebuild it at a certain age or mileage. At least the water-cooled engine design has addressed some of clutch and seal issues.
I do take the big beast off road and into rough terrain, however, sometimes by choice and sometimes not, but it is very capable in the right hands. I would prefer a smaller and lighter bike, but I have to be realistic in my choice.
I won't spoil the ride report for others but you had a few issues along the way, now in hindsight what would you change if anything about your approach to long-distance overland travel?
The GSA would not have been my first choice for South America, but it's what I owned, fits me well and I knew the drawbacks beforehand. I spent a lot of time researching bikes when planning and though not perfect, it seemed the best compromise. It forded rivers, wallowed like a drunk pig in mud on dirt roads, lane split with intimidation in the crazy cities and scared the hell out of me at times on some high, narrow mountain roads. Overall, it did its job if I did mine…
The fact that BMW has a dealer network in South America gave me some sense of comfort over say, Triumph, but I soon learned that dealers carry almost no parts and some dealers don't even have a repair shop, just a sales floor only.
That said, after all the conditions and months down south, I would pick a smaller and lighter bike with chain drive. As mentioned, smaller bikes don't fit me well but I'd probably go with an F800GSA or the Honda Africa Twin. Either of those bikes would still have issues with parts availability but riders I met on the roads had good reports of minimal issues with either. For the average rider, I think the DR650, KLR650 or an 800 is a good compromise for the terrain and long highways.
I will say that bike choice also depends on your travel schedule. There are huge distances to be covered, aside from the local dirt roads, so if you are on a limited time schedule a bigger bike can cover those many day-long 90 mph desert coastal highways in Peru, Chile and Argentina quite nicely. If you have more time to travel slowly and explore, I'd say the 650 would be a great bike, allowing you to really get back into remote areas and still travel the main roads at a slower pace.
Door to door any idea how many miles/ countries you've ridden your motorcycle on your last trip?
The Central and South America portion of my recent trip covered 17,000 miles, 7 months and 12 countries all said and done. If I include the previous Alaska portion, my travels are roughly 48,000 miles over 16 months.
Which country inspired you the most and would make you want to go back, and why?
Peru definitely. It was more challenging, remote and the terrain overwhelming. For the first time in my travels, I really felt as if I were in a different world. The Andes put you in your proper place. I never felt so small or alone as I did riding for hours at high elevations. Peru has such extremes – you can be riding in fierce heat amidst towering sand dunes in a sandstorm with the Pacific ocean as a backdrop and a few hours later be in blowing snow and sleet at 15,000 feet.
I want to return to Peru and spend a lot of time there, even if out of a car, to photograph and explore. No country has intrigued me so much. Ecuador was another surprise and I'd like to return again. It was beautiful, friendly and serene. Loved the people!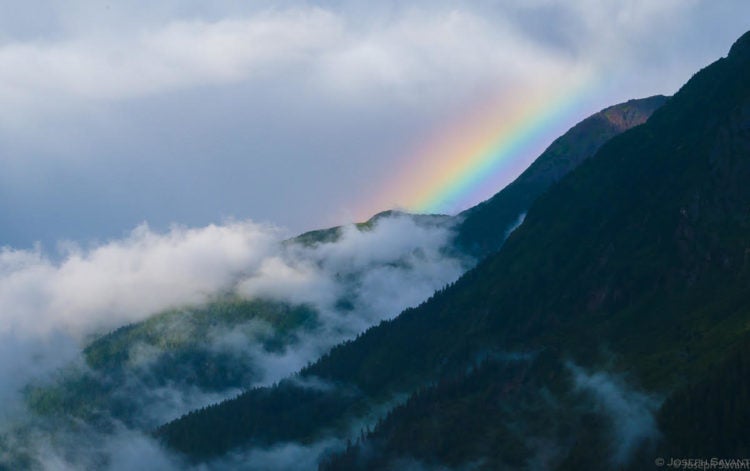 Are you riding anywhere right now or planning to go next?
At the moment I'm not traveling, other than small trips into Mexico. Trying to fit back into "normal" life isn't going so well 😀
The next major trip I hope to do will be across Europe, Kazakhstan, Russia and Mongolia, but it's only in concept stage at this time. I will be riding in Mexico and Guatemala in the meantime, and hopefully Newfoundland when winter dissipates.
Do you have a dream bike that isn't your current bike – if you had an unlimited budget? (I know you're looking, lol)
The new Africa Twin "Adventure Sports" is the only bike I've ridden that ticks all the boxes for me like the GSA does – it fits my size, and the ergos felt good on test rides. At the moment I'm invested so heavily into aftermarket parts, tools and such for the GSA, that I may stick with it for a couple of years until the Africa Twin Adventure Sports start showing up on the used market. The Honda is attractive for it's better off-road handling, which would be welcome.
After such time on the road, I now categorize motorcycles as "North America" bikes and "World" bikes. I don't view big adventure bikes as a drawback here, since there are usually dealers within a days drive for probably any brand, and parts can be ordered and shipped easily if you're broken down, though it might be a few days of hassle. Thus, a big GSA or KTM can be a good choice for some since there are such large distances to cover here in North America. On the other hand, for a "World" bike, I'd probably go with a KLR or DR style bike for simplicity. I would not take the GSA across Russia and Mongolia, and would think very hard about even taking an Africa Twin…
Is there one particular road or track that stands out above all the rest?
There are so many great roads but the ones that stand out are the ones tied to strong emotions for me. There are two vividly burned in my brain.
One was from the coast at Chimbote, Peru up the "Cañon del Pato" towards Huaraz. It was my first moment of heading into the Andes and the slot canyons were stunning. At the time, I didn't realize that this was the road that also featured the 37(?) infamous one lane tunnels cut through the rock, where you enter honking your horn and praying LOL. As it happens I also got drug into a festival dance when I stopped for a butt break in a small village. Aside from the fact it was the most amazing canyon ride I've done, it also was wrapped in a lot of emotions after some of the difficulties in Ecuador and getting back on the road again, so it represented more to me than just the pure experience.
The second road is even more memorable than the first, but for different reasons. I chose to put it under "Most Memorable Day" below 😀
A dream location to ride to that you have yet to visit?
Russia and the Stans is a dream ride, as is Morocco.
Scariest moment on your travels?
Oddly enough the scariest, aside from the previously mentioned muddy mountain road in the Andes and 3 near head-on collisions in South America, was taking a tour to the town of San Juan de Chamula outside San Cristobal de Las Casas in Chiapas, Mexico.
I'd met CanuckCharlie in Mexico and we'd taken a short bus tour to the town of San Juan de Chamula to see the old Catholic church that is now famous for indigenous tribal ceremonies. We'd been advised not to ride the bikes there, as the town has a history of self-rule and a reputation for violence. Our guide was nervous that day, warning multiple times not to take pictures of anyone directly. He told us the Mexican Police and military did not come into the town, and the previous week a tourist had been beaten, stripped naked and tied into a tree on the plaza for taking photos, as well as other stories of people getting killed, etc.
Upon arrival, there was a religious ceremony ongoing by the locals with a large group of stoned and inebriated men standing around a fire and dancers. Canuck was thinking we weren't in the village yet and took a picture of the ceremony at the edge of the town. He was immediately spotted and one of the men came over angrily with nothing but a fight in his eyes.
It was very, very, tense with the man demanding the camera and anxious for a reason to fight. I didn't know what was going to happen but it felt very dangerous and explosive. One of the other tourists from Mexico jumped in and began trying to calm the situation, speaking in Spanish and after negotiations and deletion of the photo, the man backed away. The remaining time in the village was tense and intense and everyone was relieved when we finally got out. Other than that moment, aside from a couple of unsure roadblocks by machete carrying locals, I had no troubles or serious fears on the trip. I used caution and followed my gut feelings at times when something didn't feel right. I constantly scan and at times felt a bit exposed when carrying camera gear despite efforts to minimize the gear target. Use common sense and don't walk around like a clueless tourist.
Most memorable day?
The one I'll never forget was riding from Yungay, Peru over the mountains to the village of San Luis. The previous day had been riding the "Cañon del Pato" from Chimbote, a fantastic road and my first venture into the Andes of Peru. It was a great day and still pumped for more, the next day I wanted to venture higher and explore more.
A Canadian rider, Ward aka "Paisamed", had been tracking with me and we headed out early for Yungay in drizzle and gray, which became steady rain. The dirt road into the mountains was mud and as you know the GS's are more than a handful in the soft stuff. Drizzle and rain continued as we kept climbing.
The road turned into slicker mud and switchbacks as we climbed into the clouds and zero visibility. I kept getting whiffs of oil burning which made me cringe inside, having just had the bike repaired, and dreading the thought of failure in such a remote area. Several times I stopped and looked for leaks but there was so much mud none was visible. The road was so bad that I couldn't find a way to turn the loaded 1200 around. Snow and sleet began around 14,000 feet and the bike was behaving really badly. At 15,700 we crested the mountain amid blowing snow and sleet. It was such hard work getting to that point, there was no way in hell I was going back the way we came. It had taken 3 hours to get to the crest and we hoped the road would get better going downhill.
We were hungry and tired, expecting to reach civilization soon, but it was not to be. The roads again got much worse and the rain continued. My bike was pitching and changing direction as if drunk and I finally discovered my new rear Touratech shock had blown the seal and become a pogo stick, which explained the additional bad behavior of the bike. The earlier burning oil smell was the shock fluid running onto the hot exhaust. The OSM GPS maps didn't match the multitude of two-track roads and the only man we met sent us down the wrong road and only to have to backtrack. The roads had washed out in spots and the GS kept trying to toss itself off the cliffs.
Barely got down out of the highest stuff just at dark then spent another three hours riding mud in the darkness with no idea what was to either side. Finally made the little village about 10 pm and found a hostel. We'd had no rest time or food since early breakfast and were starving. My arms were so sore I could barely move my hands. A 13 hour day of near-death experiences in bad conditions, on a loaded 1200 Adventure with a blown rear shock was pretty memorable. Wouldn't trade it for the world however and in some ways one of the best days of my life 😀
Do you think more people should travel and why?
Absolutely. It is the best solution for life change, soul change, and mind change. It reignites faith in humanity, humbles you and creates a sense of wonder at the world we live in. Sounds corny, but it's true and solves a lot of issues we develop in life. Get out and do it while you can. It wreaks havoc on our ideas, prejudices, and notions.
Top 3 tips for a new rider?
1. Don't get overloaded with worrying about what "adventure" bike and gear you need – they all have good and bad points so just find one that you enjoy riding and that fits you appropriately. I chose the BMW 1200 Adventure only because I'm a big guy, it fits me ergonomically and does what I want based on my travel experience. Be prepared to own a couple of bikes and a lot of gear before you find the perfect mix. Higher price doesn't amount to increased joy. Older adventure bikes are excellent budget entry points as well.
2. Toss your fears of long distance travels in the trash. It's only a series of short rides linked together and you'll find the experience liberating and highly addictive. You and your world will change. Smile at strangers and you'll find out how good life is.
3. Though we all love the technology, machinations, and intangibles that make riding motorcycles such a rush, you'll find that's not the main joy of adventure riding. It's the moments with people, dealing with inevitable issues and the sense of freedom. The scenery and rush of riding are just the icing on the cake. Don't just blow through your journeys at high speed – you'll miss what it's all about.
What do you do/ did for a job when you're not riding?
My background is mainly as a professional advertising photographer. I got back into riding to deal with stress and clear my mind. For many years I only carried a pocket camera on my treks. For my journey from Alaska to Ushuaia, I wanted to get back to the roots of photography, a pure form of journalistic street shooting, so I carried more gear than just a pocket camera.
Photography is your life, your style is timeless, could you help budding adventure photographers with a few tips that would up their game without too much effort?
I would say to worry less about the camera (with caveats) and study composition, color and the artistic aspects of creating images. Study the images of talented photographers to learn. You will find technology does not make you a better photographer, despite our love for it.
It's almost impossible now, but choose a simple camera system and don't be oversold on technology, megapixels or features. You will find that you only use a few basic settings. Complex menus and features just make things more frustrating and take away from the shooting. Simpler is always better in life.
For moto travel, look for a higher-end pocket camera at a minimum, with a quality, fast lens. It will limit you in many ways but is a good option. Go with the mirrorless systems if you want interchangeable lenses. They are smaller, lighter and better in many ways than the bigger DSLR cameras. You can carry a complete system in a very small space.
If you choose to carry an interchangeable lens system, two travel zooms, one covering "wide to normal" and another covering "normal to telephoto" will be all you need for general daylight work. Kit zooms don't work well in low light and usually aren't weather sealed (dust incursion), but will be fine for most of your images. As your skills increase, go for prime lenses that feature fast apertures. They are sharper, often sealed and give the ability to shoot in low light. The drawback to primes are the need to interchange lenses, which often leads to carrying extra bodies 😀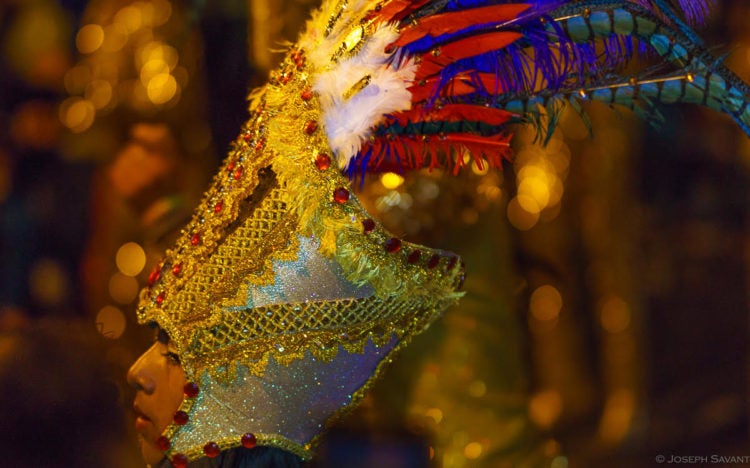 Who influenced you to first ride a motorcycle?
Some unknown kid on a minibike who used to ride down my alleyway 😀
My first bike was a heavily used Honda Trail 70, then the movie "On Any Sunday" sealed the deal when I was a kid, leading me into motocross and a love for riding I've never gotten over. It was a way to escape the problems of life even then, just as it is now.
What does the word 'adventure' mean to you?
I'd say for me it is a constant curiosity of the unknown. Things that happen amidst that exploration of the unknown are the bones of adventure. My early travels were with trepidation and "what if", but that diminishes some as you learn that fears are usually misplaced. I still get nervous before any trip, but not to the same degree as earlier.
What is your one favorite photo ever from all your travels?
That's a hard one as many have meaning to me, but since this about adventure motorcycling, I narrowed it to one that I feel captures the sense of what we all do. This was shot in Mexico, after a particularly challenging ride at the top of this road. I stopped to take a breather and see where my riding partner was. As I looked back over my shoulder I could hear his bike, pulled the camera out of the tank bag and caught him as he came around the corner. It was dead noon and the worst time for photography, but the sun sheen on the stones looked great. I like it because it captures the idea of what we love to do…
If I wanted more Lonestar (websites/ IG/ FB etc) where could I find it
…and lets not forget Ride Reports, there are a few
If I wanted to ride with you is there a possibility?
Certainly! I'm always interested in meeting other riders and hanging out, as well as riding together if time permits…
However…
I'm currently putting together a small group photography seminar/adventure tour into Mexico – see below
You are one of the more accomplished photographers on ADVrider can you imagine doing your South America trip before digital, could you explain the massive differences of film over SD cards and what it meant to be able to share what you saw?
Wow, I can't imagine trying to do this trip on film. I spent much of my life dragging cameras and huge bags of film around professionally, and I can tell you that any notion of doing so again does not enter my mind. I remember taking 120 rolls of 35mm film for a two week vacation to Italy years ago, and the constraints of carrying the bulk, keeping it in reasonable temperatures, having it checked by authorities and most importantly, trying to conserve shooting it so that I wouldn't run out in such a target-rich environment as Italy!
On a trip like this it would certainly be possible, but a logistical nightmare. You'd have to dedicate a side case to film, then ship it home and have more shipped… no thanks!
I loved film at the time, but digital has so far surpassed it in so many ways I could never go back. That said, shooting film does change how you shoot in that you are far more thoughtful and conservative in choosing your shots, but I consider it an art technique now. I used to shoot every form of it from 8×10 sheet film to 35mm, from color transparency to B&W infrared, but I do not miss it nor think of it romantically 😀
More so than color, what digital offers the most to me is the low light capability. I can now shoot relatively easily at the most spectacular time of day to me – early evening – when the muted colors of the sunset are still in the sky, but the colored lights of cars and the cities are visible as well. Film was so limited in its speed that tripods and slow shutter speeds were the norm. Now with fast prime lenses, you rarely need a tripod even at night on the streets.
With color transparency film, the film most used for publication, it was crucial to keep the temperature moderated to avoid color shifts, and color correction was an absolute must. That meant many filters for each situation – shade, overcast, tungsten light, fluorescent light, etc. etc. The gear to carry piled up, the filtration had to be compensated for, and other intangibles associated with it. I also don't miss the expense of the film or the processing. It's so nice to simply shoot RAW files onto an SD card and make corrections as needed later.
Shooting digital is really a dream that couldn't be imagined at the time.
I read on your ride report you are starting a touring/ photography classes, can you speak more about this?
I'm currently putting together a small group adventure tour/photography seminar into Mexico.
I've had a lot of interest from riders asking about traveling and shooting, enough that I thought it would be fun to have small group tours with some emphasis on photography, both in location and with personal instruction.
I will be joined by my friend and experienced world traveler Hank Arriazola aka "MotoHank". Hank has ridden the world, led tours in Mexico for many years, is an expert motorcycle mechanic and a great photographer as well. He's been hammering me to start doing Mexico tours revolving around photography for a while as it's such an incredible place.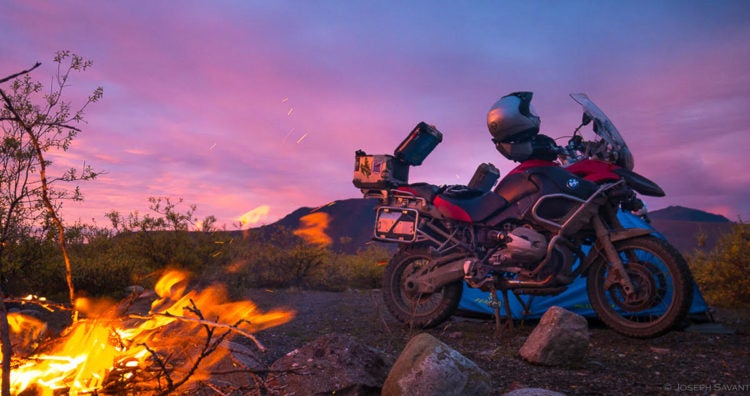 This will be a great opportunity to ride in Mexico with experienced guides, fantastic roads, and culture, in an inspiring location! Even if you aren't into photography it's a great excuse to ride in Mexico if you've not done so.
The trip will be a 5-6 day excursion with an emphasis on photography. Each day there will some basic instruction in methods for better images. The atmosphere will be laid back, enjoyable and I'll be available to help or answer questions any time. We will ride some fantastic roads through the Sierra Madre mountains, ending up in the little village of Real De Catorce for a few days of exploration. It is a town not to be missed!
After the seminar, riders have the option of continuing their travels further into Mexico or returning with others. San Miguel de Allende, Guanajuato, Xilitla, the Sierra Gorda and other places are roughly a day's ride away.
For more interviews and a small look into the life of some inmates make sure you check out the Interview Series in the forum that has been running since 2007 – 
you can find it here