This might be common knowledge to more than a few so this is directed to those in the dark…
There are so many tent options on the market, adventure, 3 season, 4 season, ultralights, backpacking, mountaineering, car camping, even ones with garages, and the list goes on.
A lot of them look great and you want to hit the buy button but there's one thing stopping you…pole length.
For years tent manufacturers seemed to all have poles 20-28 inches in length and these simply don't fit in the average pannier, so you end up with a second or third choice tent for your nights under the stars.
There is a thread called 'Tentpole packed-length list' on ADVrider and its a great resource by inmates giving actual tent pole length, not the guesstimates some tent manufacturers put out.
Now if in that amazingly big list you still can't find your dream tent or you have 'length issues' then here's a site to check out to make any tent poles fit in your luggage QUEST OUTFITTERS
All you'll need to do is take a measurement of your poles ID do a little math to reduce those 28″ poles to 14-18 inch poles, buy a few sections and joiners, and maybe some shock cord and a pipe/ tubing cutter and make your own. Normally this can be done for less than $20-30.
Now ANY tent can be the perfect tent and fit in your luggage.
…and if you want to protect your newly made tent poles in a bag that is better and stronger than that flimsy tent pole bag the manufacturer sent you, you really should look at what another inmate has produced – Mosko Moto has a tent pole bag that is more heavy duty than anything else out there and will probably outlast your bike!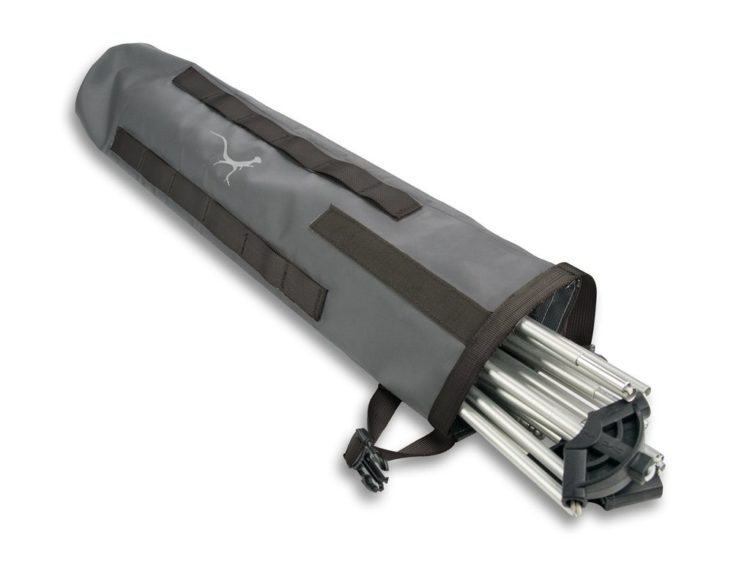 Happy camping when the snow clears, and if you have some free time it may be a good time for a project so you can sleep in your favorite tent…for more gear ideas we do have a section just for Equipment to keep you reading for a while
I also release the odd article now and then on my website in my own gear ideas section www.rtwPaul.com