Multi-time world champion MotoGP rider Marc Marquez may be up for another challenge.  The seven-time world champion is no stranger to off-road racing.  He has also won on the dirt.
Marquez has won the Superprestigio Dirt Track race and entered and won regional motocross races.  But apparently, he now has his sights set on an even larger challenge.  Marquez has said that he would like to compete in the Dakar.
For the foreseeable future, Marquez will not be taking to the Dakar.  He plans to continue with MotoGP and concentrate on winning there.  With seven MotoGP championship titles in hand, (5-MotoGP, 1-250 and 1-125) Marquez is firmly committed to dominating MotoGP and attempting to become the world's most accomplished MotoGP rider.  Even with those successes, Marquez has said that one day he'd like to take on the Dakar challenge.
"But it's not a too much of a dream to say I might take on a Dakar. It's a really tough race that you must need to be well prepared. To enter a Dakar, it's not like a race on Sunday. There's a lot of preparation behind: physical, navigation and technical…. To go there you really need to have everything planned out carefully".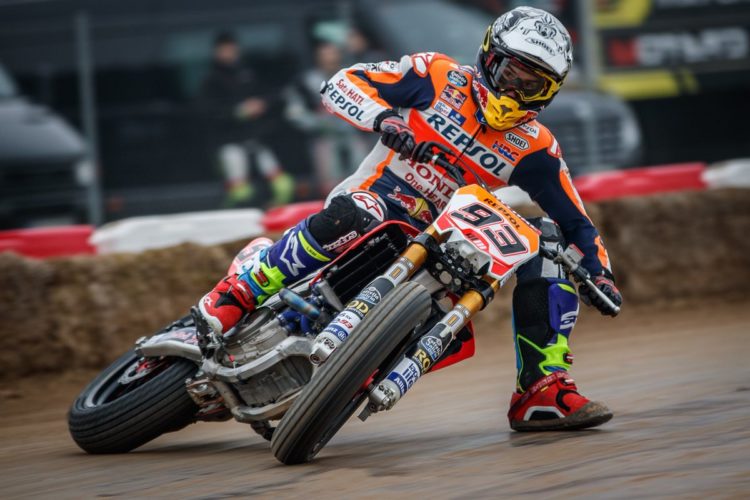 So even a 7 time MotoGP world champion thinks the Darkar is a difficult challenge.  It makes you think about the complete skill level that is necessary to compete in the Dakar.
When asked if he would enter on a bike or in a car, Marquez said:
"If I was going to the Dakar, for sure I would do it on a bike. Bikes have always been my passion. But if I raced with a car, I would take my brother Alex with me, it would be fun to see how we would handle it. But to be honest, I would need to prepare myself really hard for that".
It would be interesting to see how such a skilled pavement rider could handle the Dakar.  Marquez clearly already has supreme skills on the pavement, but how would those skills compare to the skills that are necessary to race the Dakar.
What do you think?