Editor's Note: I am proud to be able to publish this article written by inmate @Scotty707 about the excellent Motorcycle Relief Project.
For many of our veterans, the battle does not stop when they return from their deployments to a combat zone. Many come home and face internal battles with injuries suffered overseas or PTSD. Some do not get the help they need from the VA, or they choose not to seek help.
First responders – police officers, firefighters, and paramedics – also suffer from the same mental health issues. First responders deal with the worst days of peoples' lives on a daily basis. Unfortunately for them, first responders do not have the same kind of access to assistance that veterans do.
I fall into both categories. I served in the US Army from for six years and spent a year in Iraq during Operation Iraqi Freedom. I also serve my community as a Deputy Sheriff.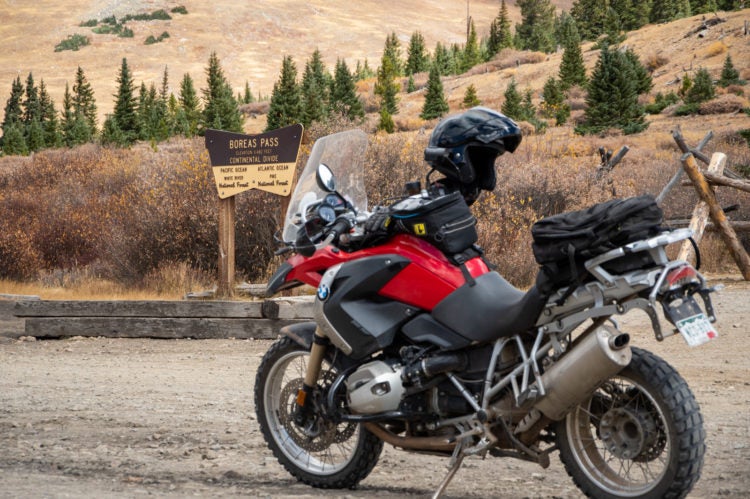 A few years ago I learned about a group whose aim is to help veterans, and now first responders, get unstuck and deal with and manage the stress caused by past trauma. This group is the Motorcycle Relief Project.
The MRP offers what they call "therapeutic motorcycle adventures" free of charge to participants. The only cost is that of travel to the MRP riding location, which is held in Colorado and Arizona. I had the opportunity to go on one of these adventures last October.
Applying is simple, fill out an online form and choose your preferred dates. The staff at the MRP will review the application and conduct a follow-up telephone interview.
The ride I attended was held in Colorado. MRP has a fleet of BMW GSs ranging from 650s to 1200s. There's even a 1200GS with a sidecar for those participants who want to ride, but due to physical limitations can't.  At MRP headquarters we met with other attendees and had a barbecue where we got to know each other before heading out on the five-day adventure. The group, in this case, all veterans, came from all branches of the US military and had a wide range of backgrounds, from fighter pilot to rescue swimmer.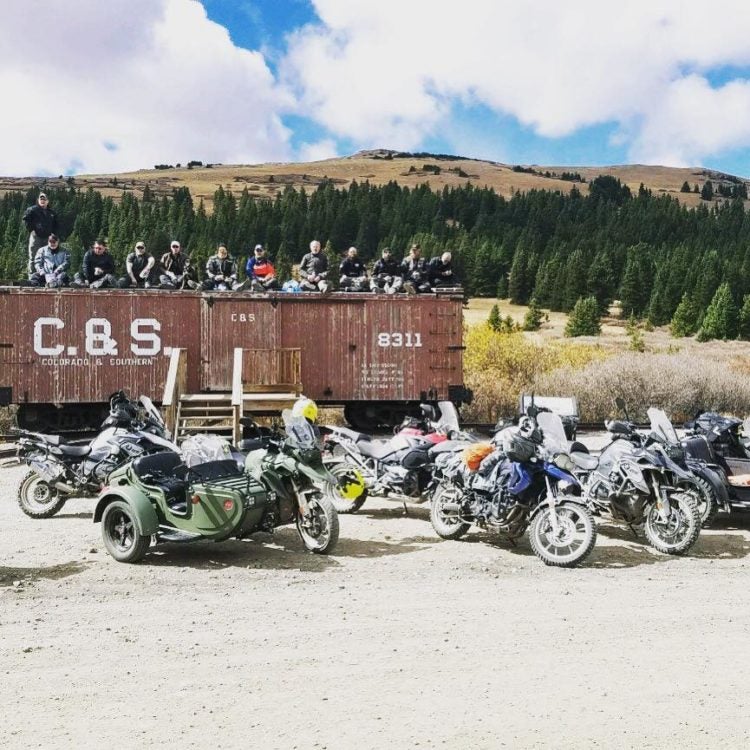 The MRP staff, knowing all the participants came from differing riding backgrounds – from sport riders to cruisers, to adventure riders – brought on a trainer to get everyone competent enough to ride the dirt roads we would be exploring. The trainer, Lance, was a great teacher and everyone had a lot of fun tooling around the dirt training area. Many a motorcycle found itself lying on the ground as we learned, but instead of being discouraged we celebrated each drop with a round of group horn honking.
Our days were spent exploring some of the most beautiful roads Colorado has to offer. We rode through Phantom Canyon and Shelf Road. We climbed Boreas Pass and ate lunch on an old boxcar. We visited the eclectic town of Guffey, where they once elected a cat to the office of mayor. The group rode the razor-thin Skyline Drive in Cañon City. We ate lunch perched on the edge of the Royal Gorge. We dodged raindrops in Bighorn Sheep Canyon and later learned about gold panning on the Arkansas River from one of the staff members.
The riding was a great mix of pavement and dirt. Everyone had a lot of fun. Some of the Harley guys even asked if the staff knew anyone selling a GS (on the down-low, of course). We were told there's always at least one convert made during each ride.
Every night, after dinner, we sat around the living room discussing the topic of the day and tips for dealing with life's stresses. We discussed gratitude – being thankful for what life has given us. We learned about how internal mental resistance keeps us from meeting goals and finding the road to wellness. Nobody was required to give out any details they feel are too personal, but all are encouraged to participate.
Throughout the trip, we could all start to see changes in each other. Those who arrived as quiet, keep-to-themselves people became comfortable sharing their experiences with the group as well as throwing out the occasional joke. The MRP program, though not advertised as "therapy," works. The combination of riding and camaraderie coupled with the nightly talks seems to be just what some people need to get unstuck. We arrived as strangers and left as friends. We all keep in touch to this day.
We finished the week with a dinner provided by MRP supporters and volunteers. We shared memories of the week and talked about our past experiences with those who made the trip possible. It was pretty safe to say all the participants felt really good about their experience.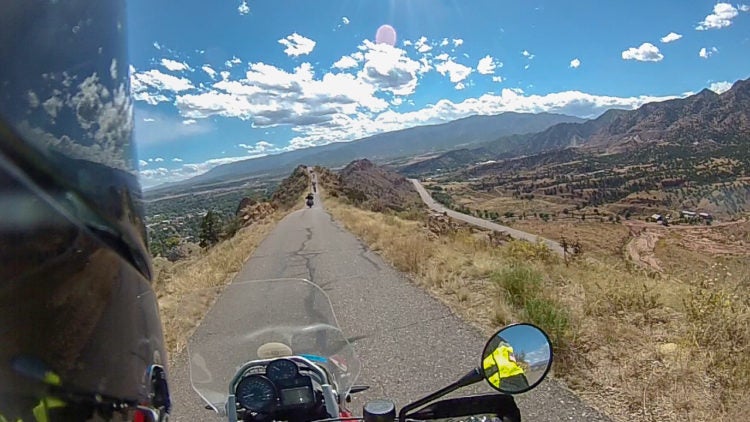 The MRP has a good thing going. To this date, they have put together nearly 30 rides and more than 150 veterans have participated. They don't claim to be a cure-all, but they do give their participants tools to use to continue the healing process when they return home. Guys who had little success with inpatient PTSD treatment programs said they got more out of a week with the MRP than they ever did on the inpatient programs.