Is a motorcycle tracker a good idea when going on a long ADV trip?
A few months back, I had the opportunity to test a Monimoto motorcycle tracker. The principle is simple: you hide the wireless tracker somewhere on your bike (panniers if you're lazy, airbox if you've got a DR650, under the seat, or in the skid plate if you've got no space anywhere else), put the matching keyfob in your pocket, and download the Monimoto app.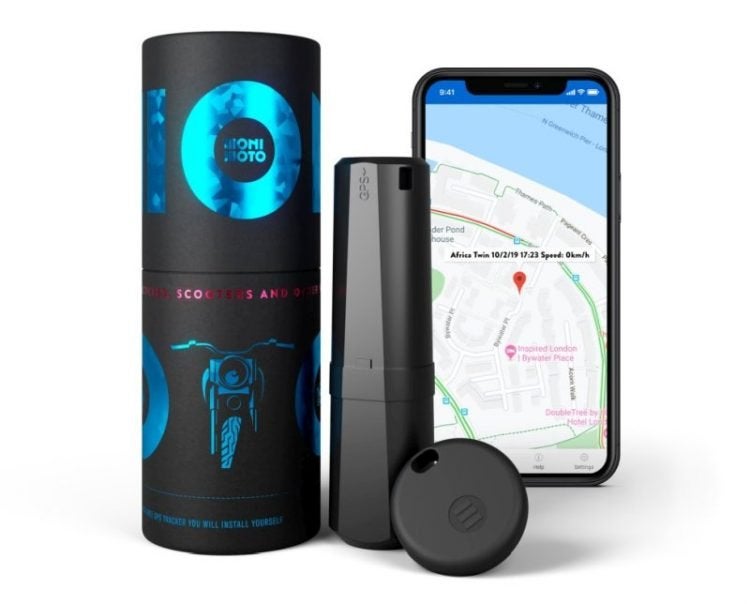 If somebody other than you moves your bike, an alarm on your phone goes off, and you get live GPS updates so you can go after the thieves and get your bike back.
The tracker itself is quite small, so it's easy to hide anywhere on your bike and the device is IP65 waterproof: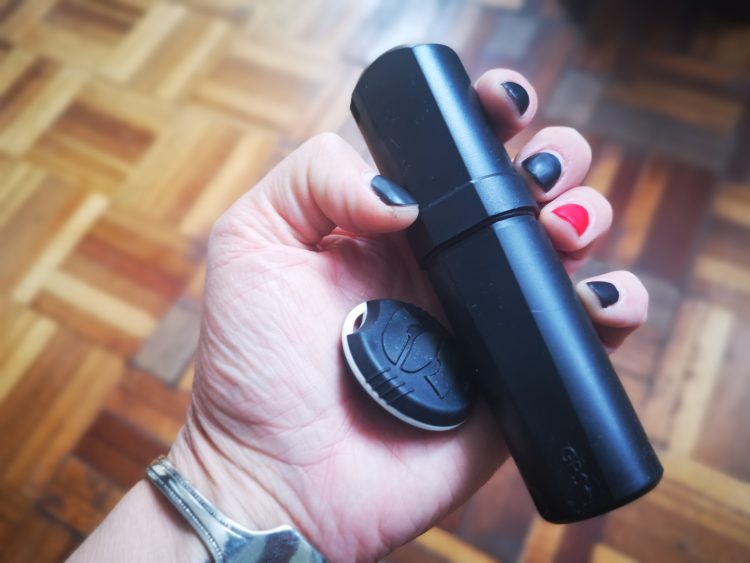 The app and the SIM card that comes with the tracker are dead easy to figure out, and the whole set up takes a few minutes. The beautiful thing is that the Monimoto tracker is wireless, so if your bike is stolen and the thieves cut the electrics, it still works, and you can still track your motorcycle. Batteries used in the main device unit are 2 x CR123A, available on Amazon and most convenience stores. They usually last up to 9 months depending on usage patterns.
The device comes with a SIM card included. They charge a SIM card subscription of $3.5/month. This is purely for the SIM card and the SIM card works in the regions listed here https://support.monimoto.com/en/support/solutions/articles/27000053283-in-what-countries-does-monimoto-global-mm2-work- It is absolutely possible to use a local SIM card in the regions that are not supported by our card. Then the user does not pay for any subscription.
Granted, the tracker is mostly aimed at urban riders, as big cities usually have a bigger motorcycle theft problem than, say, small Andean villages or Mongolian steppe.
Still, can a motorcycle tracker be useful on a long ADV trip? And does it even work in places like Ecuador or Colombia?
I confess, during my six years on the road, no one has ever attempted to steal any of my bikes. My first motorcycle was a Chinese 150cc bike, so I guess it just wasn't much of a prize for thieves; the Suzuki DR650 is likely simply too big for South American bike thieves, and bikes like the Yamaha WR250, SWM 650, or the big tour rentals like the Africa Twin are too unusual, too shiny, and too hard to sell on to be stolen on this continent.
However, depending on where you're going and for how long, bike theft may be a concern. Finding secure parking isn't always easy on the road, so having an extra layer of security for your loyal steed mght be a good idea.
But will a tracker work in more remote places?
Yes, if it's a Monimoto. While traveling Colombian backroads, I asked a friend to move my bike; the tracker immediately sent off an alarm, and the precise GPS location of my bike was sent to my phone within seconds:
The same applied when I tested the Monimoto tracker in Ecuador and Peru. You need to make sure your SIM card works abroad, as that is how the Monimoto motorcycle tracker sends the alarm and GPS updates; other than that, however, I experienced no issues using the tracker in South America.
So, do you need one when traveling? it depends on the destination and your bike, but with the price point of $229, I'd say it's a worthy investment for your peace of mind – especially when you're parking your motorcycle in the sketchier parts of Bogota or La Paz, or when there is only street parking available. Safe is always better than sorry!