How do you Navigate?
Paper map? I like your style but how up to date is it, are they revised every year or maybe every decade!
GPS? Good dedicated device and maps updated on a regular basis, what's not to like!
Phone? Why do I need the above when my phone can do it all…EXACTLY
A phone is a great navigation tool, but it can have its downsides
waterproofing
battery power
capability to recharge enough when plugged in and constantly used
potentially valuable electronics sitting out in the elements open to various sorts of damage
A company called Beeline looked at navigation options and directly at the phone/ navigation aspect.
What do you really need from a navigation device? Something that points you in the right direction…that's about it for the most part? Specifics like gas stations, accommodation, etc can be found when you take a break.
Last year I was at the IMS show walking around and at a small booth, there was a company selling a phone mount for motorcycles, "The best phone mount for a motorcycle ever made" the guy shouts at me as I walk towards the booth.
They had phones in their mounts and as I grab a unit, the phone falls out on the floor, "that doesn't normally happen" he exclaims. I walk away shaking my head, thinking of all of the riders who use their phone for navigation, that $1000 iPhone or even a cheap smartphone would now have been busted as it fell from your bike.
Later in the year riding with a friend on a rough offroad track, his phone mount fails (a different company) and luckily he sees the failure before damage can happen.
Reading a few threads on various social media I read about riders having their phones ripped and stolen from their bikes when they were in a town at a stoplight because of it being out there and vulnerable and of course obvious what it was
There has to be a better option?
Beeline an idea started on Kickstarter in 2015 for bicycle navigation decided to design a similar model in 2018 for motorcycles. Over 4000 people saw it and backed it, but maybe you missed it?
A simple idea, download the app, design your route or upload a GPX file, Bluetooth connect the Beeline to the phone, then put the phone away somewhere safe. Beeline will now do your navigation for you.  The mapping is based off MapBox and not Google Maps, there's no longer a waypoint limit in the app
It can run 'Route Mode' directing you turn by turn, giving you advance warning of how far away from a turn you are
or 'Compass Mode' when a specific point is located, when you want to do a little more freestyle type of riding and you decide the route you take.
The unit is built tough, 2 inches in size, waterproof and has numerous ways to mount to be a  very solid mount for handlebars, but there are other options for mounting to suit you and your bike.
In there is a Ram mount which I know a lot of riders like and is easy to locate in random places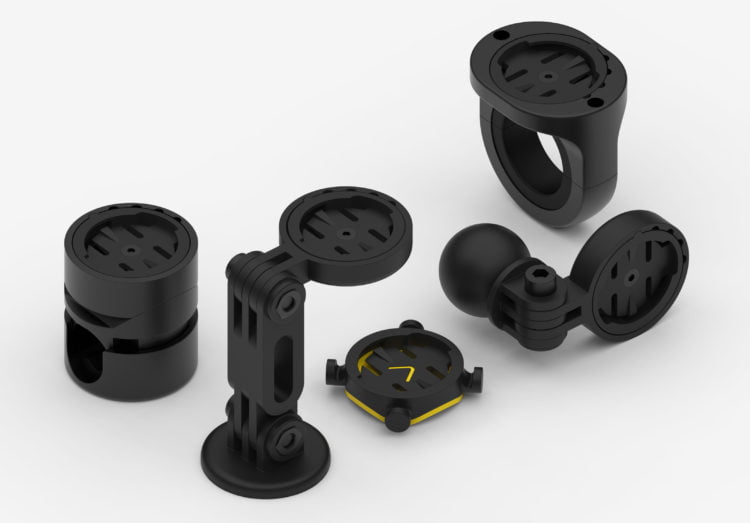 When mounting the unit it is a very solid and definite click into place
The unit runs on battery power and can hold a charge up to 30 days but will also recharge in around 1 hour. On the screen, you can also see what battery life is left on the Beeline and on your phone.
The charger is not a micro USB charger but a specially designed charger that the Beeline clicks into to keep it waterproof
You can buy these directly from Beeline but they are also sold online at Amazon and similar retailers and a few select brick and mortar stores.
If you are looking them online make sure you choose the correct one for you, the moto version is waterproof and designed to be more durable and around $180, the bicycle one, less durable and specifically made for cyclists and $140
As a comparison to using a dedicated GPS, these stats might help and as you can see from this graphic they sent me the price has gone down!
Requirements for your smartphone are reasonably normal and most current phones will work just fine, but for clarification
Beeline sent me over a unit for me to look at, I found it to be very high quality, simple to mount, easy to use and not obviously as big and bulky as the other options for navigation
if you want to read another write-up jump over to baldy's Cake.co and DangerDave gave his two cents on the unit from a different angle, that article is here