Overland Expo West is one of the biggest events of its kind catering to 'Adventure Seekers' whether it be 2 wheels, 4 wheels, pedal power, foot power or electric power there is something here for everyone.
The motorcycle area is a section of the event, so if by chance you are in the Flagstaff, AZ area this weekend this event could be a definite location to get your juices flowing to take that next step into overland travel.
Not everyone crosses borders or even state lines with their motorcycle and may prefer to set up camp in one location and ride daily from there but just need a good base to this from, that type of rig is here in numerous sizes from the small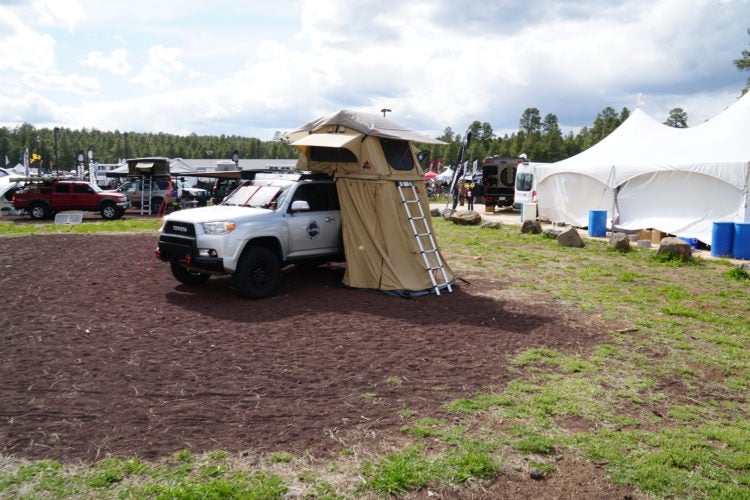 to obnoxiously large
Some of the motorcycle vendors and well-known names in the advrider.com world that are here are
Giant Loop – Green Chile – Clearwater Lights – Rever – Mosko Moto – Klim – Wolfman – Lone Rider – Ural – Jesse Luggage – Ducati – Trail Tech – Baja Designs, and many more
If you have questions there are literally multiple classes running hourly covering topics from basics like navigation, first aid, tire clinics, camping fundamentals, to more specialized topics like dog care on the road, knife sharpening, knot tieing
If you always wanted to talk to Ted Simon, Tiffany, Simon and Lisa, as well as a huge amount of other riders whose stories you may have followed for years, they are all here and doing talks and answering questions
If you don't have time to get here this year, mark it on your calendar for next year, this could be that final push you need to go on that big life-changing trip.