Adventure riding regardless of what you ride at some point or another will include some camping of some sort.
Options vary from just a pad and a bag, to a basic tarp set up, a bivvy, a hammock slung between a couple of trees, a tiny one-man tent all the way up to monster sized tent that you and your bike can sleep in.
If you are the ultimate minimalist like JoeMotocross then you laugh at people with tents, but for the rest of us mere mortals, we like some sort of coverage.
Let's look at the options and how they 'possibly work' from my perspective and maybe yours
Sleeping in the open is great, if you have guaranteed clear night skies for your ride, not always possible so I personally will scratch that idea.
A Tarp, they don't pack that small in reality and not completely waterproof, so another no
a bivvy, great minimal set up under cover but what if you have torrential rain and get stranded and can't ride, could make for a miserable time. If it's one of those bivvies with a small rod holding the canvas a few inches from your face…a little too claustrophobic for me
a hammock, love them or hate them they pack small (ish) but now finding trees is a requirement. Not easy in some areas of the desert southwest. I carried one for the longest time and found all the areas I'd love to use it no trees and the areas that had trees I was too cold from underneath and as a side sleeper never felt fully rested.
Tents, from small one-man versions to the large behemoths that a bike can be parked inside with its own garage, I've tried a lot of them, and lean towards smaller is better, but big enough for me and my gear to be inside
So that's where I stand/ sleep on the camping side of adventure, I'm a tent guy, probably like a large portion of you.
Next issue now its narrowed down to camping in a tent is finding one that fits in your luggage?
Hard luggage usually requires tent poles to be approximately 21 inches or shorter to be able to fit inside.
If you have a tent you love but the poles are too long did you read this?
Or what if you are looking to buy, and know tent manufacturers sometimes fudge the numbers or change tent pole lengths randomly, who can you trust for good information on tent pole lengths? Inmates of course and there's a thread for that here.
If you are more of a dirt oriented rider and/ or use soft luggage then your tent pole length needs to be much shorter or you'll have to pack those poles separately somewhere? Across the bars maybe, or across the luggage rack but potentially in the line of fire.
So, basically tent camping that we all love can be a big PITA finding the right tent…
Right up to a few weeks ago, Big Agnes released BikePacking Tents, not Motorbike…but we can use them, can't we.
I got one of the first releases took a photo before unpacking and joking sent this ad I made in all of two minutes to their marketing department, they loved it
Is this new tent the answer to our packing dreams, maybe if you like tents on the smaller size.
The one pictured above is a two man tent, with a floor space measuring 52″x42″x88″ is on the smaller size for a two-man, kinda like 1 1/2 man almost, but with headroom, at 40″ and two doors and two vestibules it feels a lot bigger than it really is.
A pack size of 12″x6″ and weighing in at slightly over 3lbs this thing is small, very very small. There are four different tents, 1 and 2 man versions and this is the BIGGEST, by pack size and weight!!!
You can do your own comparisons here on their site.
I have been using the BA Copper Hotel HV UL2 for a while now and the inner tent is the same dimensions so I knew I would be ok with the size, that's this one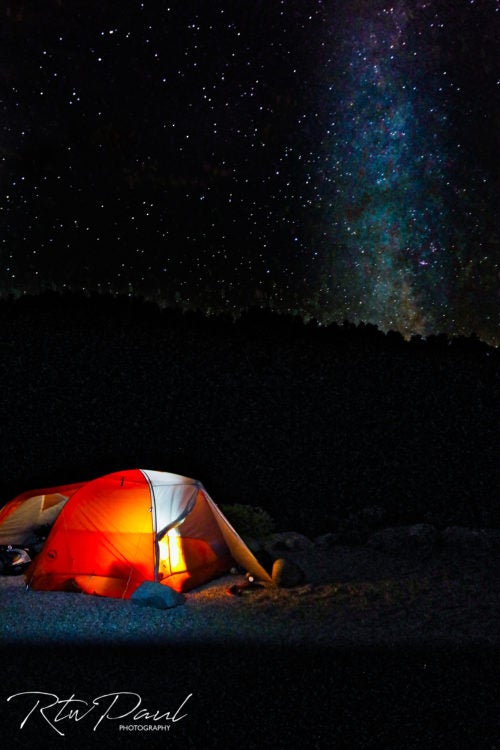 To give you a feel for it I took a few more photos with it in my front yard so you can have a 'closer look'
a hammock without a rain fly
Big Agnes Lynx pass 1 man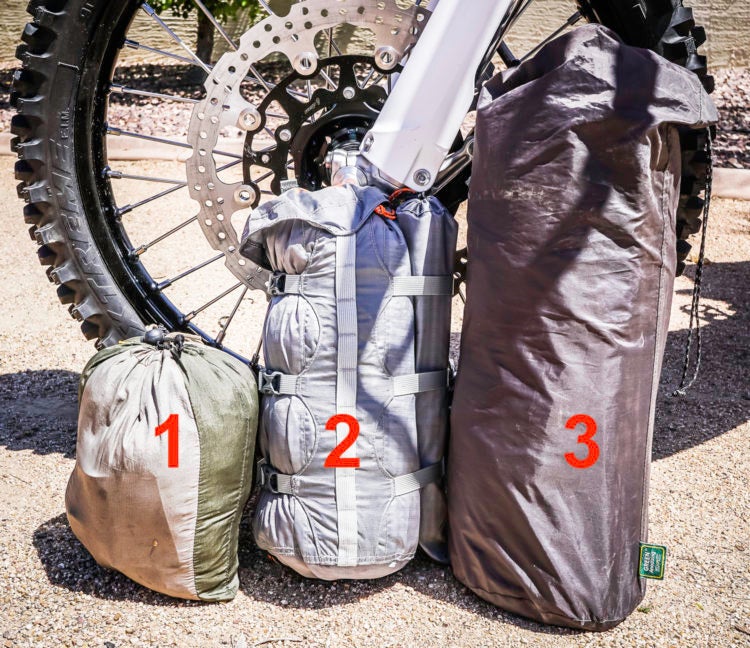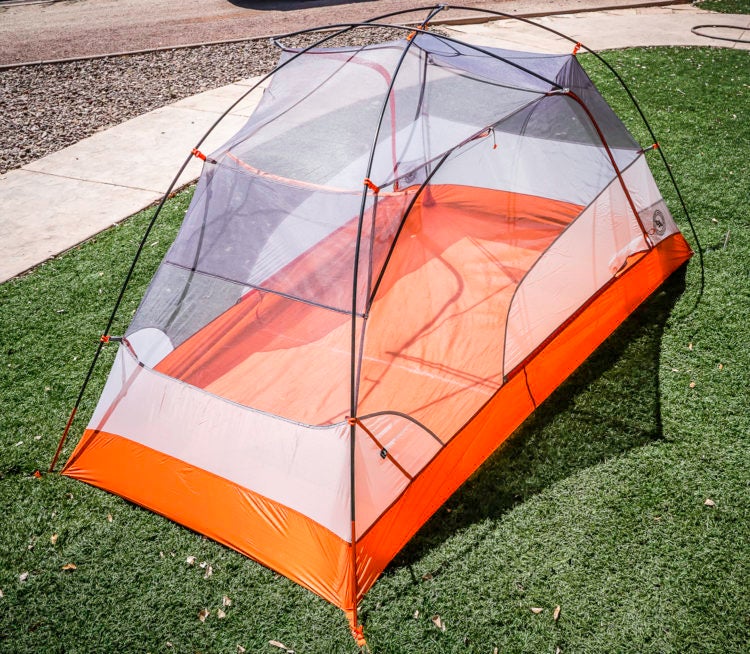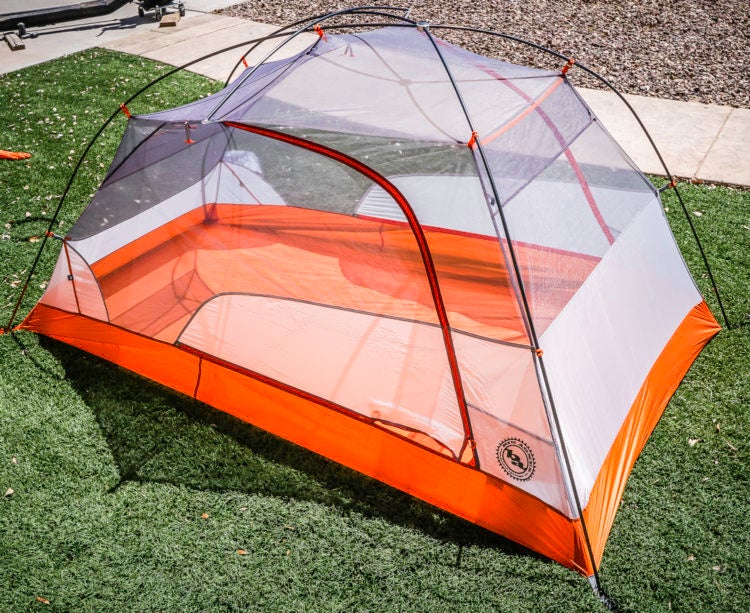 So what do I like about it
small pack size obviously
very good quality materials
lightish weight
gray exterior (better for stealth camping than bright colors)
very quick to pitch, took me less than 3 minutes
free standing
two doors
comes packed in a bag that has compression straps
If you want to see it in person I will be at Overland Expo in Flagstaff in May, come check it out