On most bikes to do a rear shock upgrade is a matter of special tools, or having to take the shock to a specialist.
With the 2016 KTM500exc is just a matter of literally ten minutes maximum before you are riding again.
The rear shock on an exc is a PDS (progressive damping system) and has been that way on a number of modes since 1997 and 'The Jackpiner', it was named after Penton's most famous model, colored blue.
So 22 years later how is the shock change and how simple is it, and what do you need to do a spring swap.
no specialist tools
4mm allen
axle wrench
shock wrench
6mm and 13mm sockets
torque wrench
New spring (I got mine from Slavens Racing as they had the largest selection on hand, and around $100)
The change goes like this –
remove rear wheel
remove mud protection plate with the 6mm
remove top and bottom bolts holding shock in place
remove shock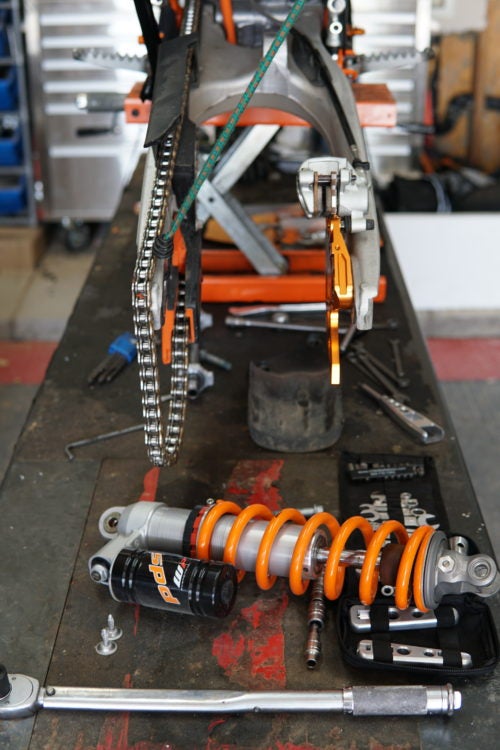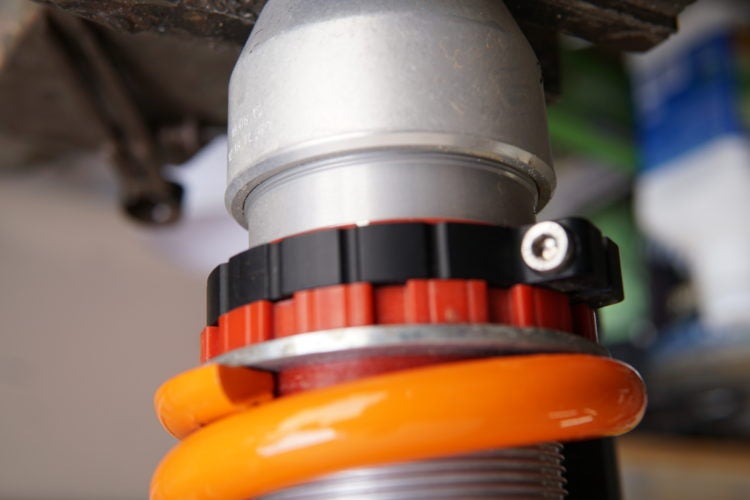 put shock in a vice, holding it in place with the steel bushing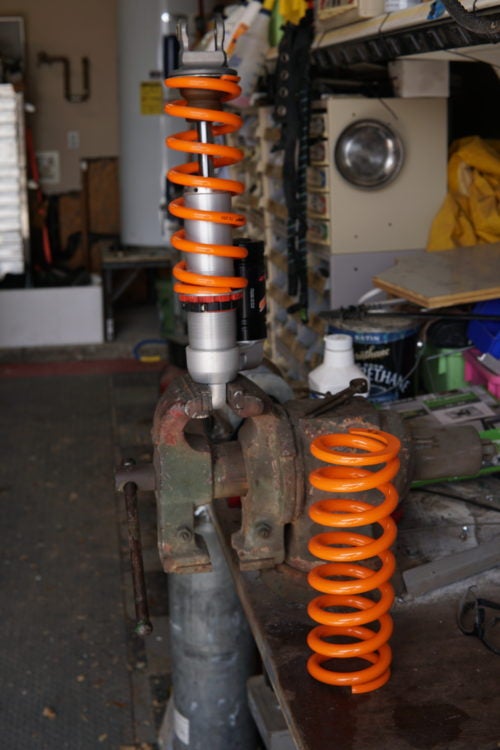 loosen retaining collar with your shock tool, this is plastic so NO HAMMER AND PUNCH!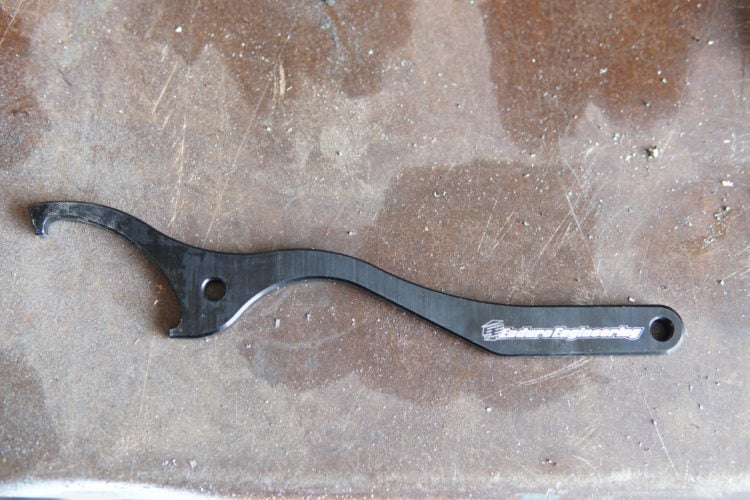 run the collar to the bottom then there is a retaining collar and large washer…push these downwards
no tools need to take off the spring clip, remove it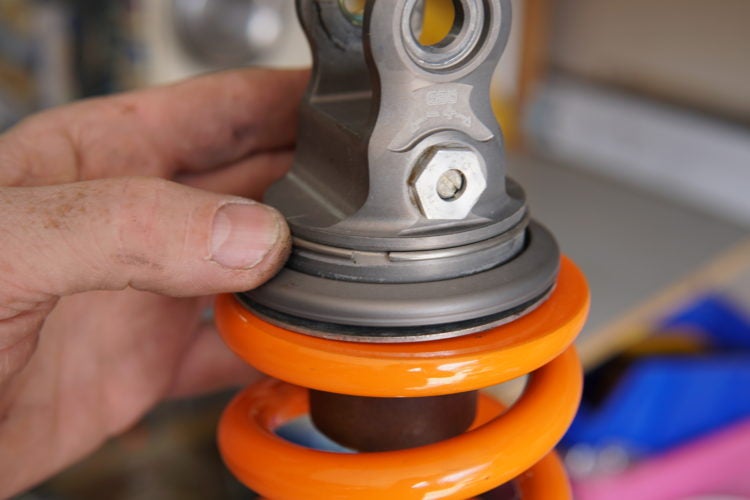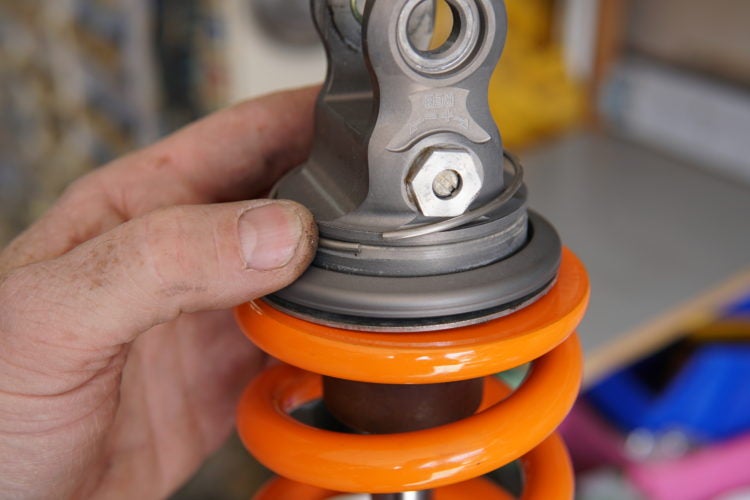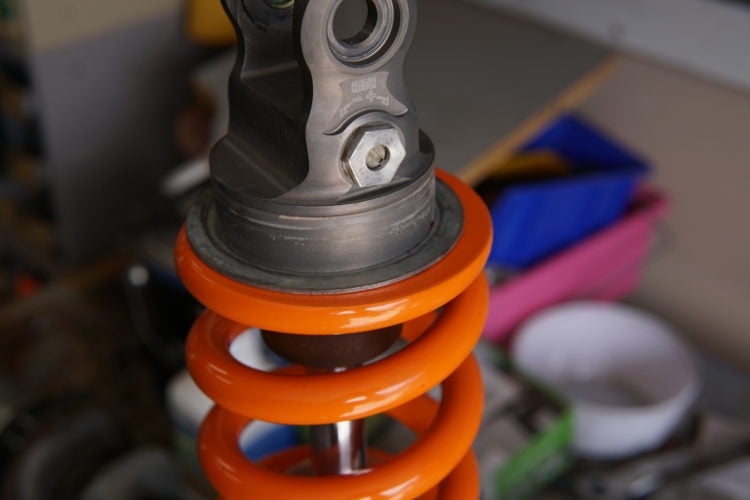 clean the shock body if necessary, inspect seal for leaks and condition of rubber parts
swap springs
put the washer and retaining ring back on then the retaining spring clip.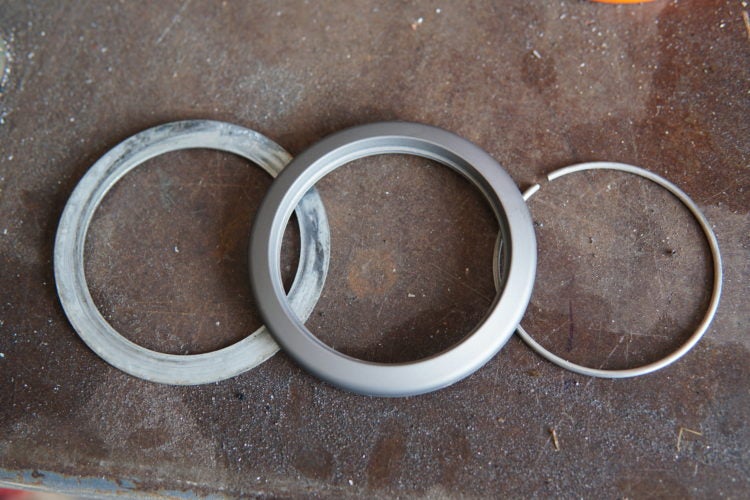 tighten up retaining collar to stock setting, in my case 250mm length
before refitting the shock check your lower bearing for play, dirt, corrosion and change out of necessary
reinstall the shock in the bike tighten the top and bottom bolts to factory spec torque – ***there is a Tusk brand lower shock bolt option with integrated grease zerk fitting
install the mud protection plate
install rear wheel
that's it, it is literally a ten-minute job that anyone can do, ANYONE.
Once complete, then go through your favorite procedure for setting sag, depending on your weight and style of riding
So the big question is do you prefer the PDS set or the Linkage set up?