Despite pretty grim prognoses just a month ago, post-Corona travel seems to be picking up. While some countries around the world remain in lockdown and/or require visitors to self-isolate for two weeks after arrival, others are already welcoming travelers.
But which countries are the safest to travel to right now? Here in Europe, there are three regions that seem to have handled COVID-19 exceptionally well and are already opening their borders to travelers.
Iceland
Iceland may be remote, but it's hardly isolated: Icelanders love to travel, and the country receives around 2 million foreign visitors a year. Still, the island has managed to control the COVID-19 crisis very successfully: to date, only ten people in Iceland have died from the virus, and the country is already slowly but surely going back to normal life.
If riding Iceland has always been your dream, now might be the perfect time to go, especially as shipping companies are already offering motorcycle freight deals to Iceland.
Georgia
This small but stunning country in the Caucasus Mountains has reacted to the pandemic early and with strict measures, but perhaps that's why it has gotten away with just 12 Coronavirus-related deaths. The country is already expecting visitors by July – August, so if you've been thinking of riding Georgia, start packing your panniers.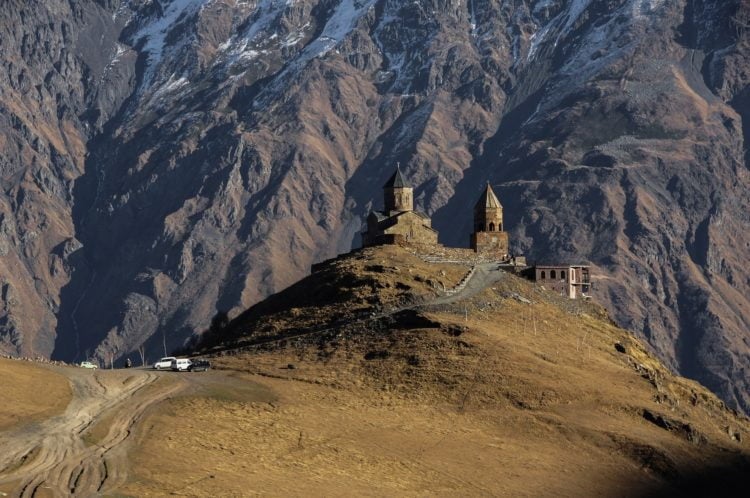 The Baltics
Lithuania, Latvia, and Estonia have already opened the borders between each other, and travel is no longer restricted in the Baltic region. Lithuania has had 70 Corona deaths, Latvia 24, and Estonia 68; while these numbers aren't as low as those of Iceland and Georgia, the Baltics seem to be doing well, going back to normal (at this point businesses including restaurants and bars are open), and expecting travelers soon. Although the Baltics cannot boast awe-inspiring mountain or desert scenery, we do have a nice section of the Trans Euro Trail going through, so if you're looking to ride somewhere safe, green, and peaceful, the Baltics might be a great choice.
Images: Pixabay