Welcome to the first Photos of the Week for 2020. This week's featured image (above) is by @nakulmalik showing his 2018 BMW G310 GS in front of Jaisalmer Fort in India. Completed in 1156, this fort is one of the world's few "living forts" with a quarter of the city population still living within the walls of the fort. I was not aware until researching this photo that India has many very impressive fortifications.
@nakulmalik also sent us a photo of his 2018 BMW G310 GS Stuck in the Sam Sand Dunes in the Thar Desert. All part of this fun!
Camping along the Colorado River with a 2009 V-Strom 650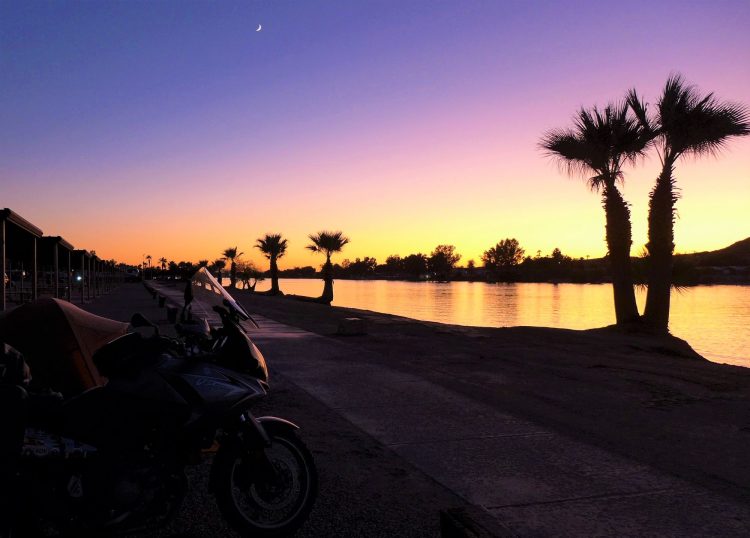 @jbar28 writes …
Camping along the Colorado River in Parker, AZ. Oct 3, 2019. Part of my 7500-mile road trip from Ohio to Oregon and back. I pulled in to the county campground to find it nearly deserted, except for a couple that offered me a cold water while I set up my tent 20 ft from the river, then a cold beer later. Got a quick swim in the river before dinner while I watched the sun set.
Reddington Pass overlooking Tucson with a 2016 KTM 350 XCFW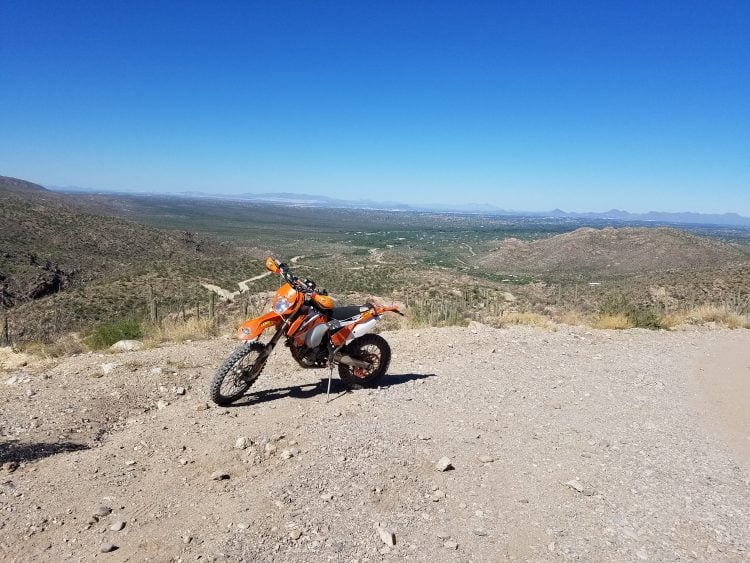 @guns&coffee said …
Photo was taken last summer on Reddington Pass overlooking Tucson. This is a great road on a big adventure bike. Took my 950 SE on it many times. It goes from north east Tucson over to the Cascabel Rd which is part of AZBDR.
The Extreme north of Russia on a Honda XR250 Baja
Anatoly Chernyavskiy said  "The road in the mountains attracts a traveler! The extreme north of Russia. Chukotka Mountains, Double Pass."
Mt. Cook, South Island of New Zealand on a BMW R1200GS LC
@2 Dogs wrote …
Mt Cook on the South Island of NZ. My wife and I were on a 14-day self-guided tour of the South Island. This wheelie was pretty wimpy, but I didn't want to loop our rented tour bike on day 2 :). The scenery was amazing!
Crossing the Devil's Backbone on a BMW R1200GSA 2016
Michaell writes …
My friend Darrel coming down the "Espinazo del Diablo" (the Devil's Backbone), also known as "Ruta 666" while crossing the mountains between Mazatlan and Durango, Mexico.
Mississippi Delta while following the TAT on a 2014 Kawasaki KLR650
Photo by @heyDC
Investigating a Nigerian Plane Crash on a 2012 Yamaha XT250
@sofarkingslow wrote …
I live in Nigeria. A Nigerian Air Force plane had a mishap and I raced out to crash site. The locals were pretty surprised when a white guy turned up from the dirt trails.
God's Crater on a 2003 Honda XR650R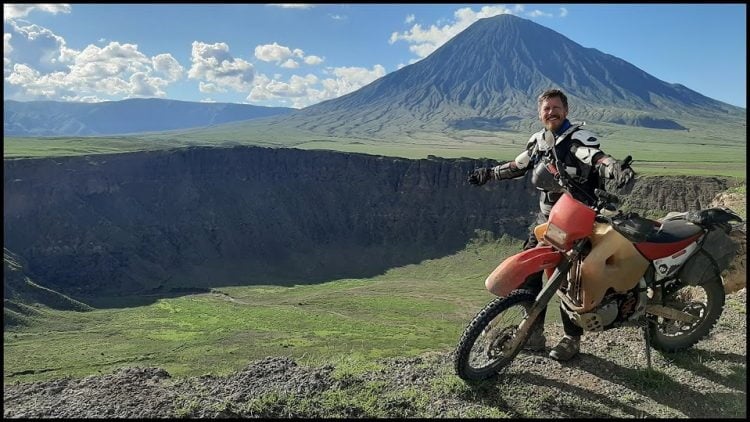 @Osadabwa wrote …
On the rim of God's Crater with Oldoinyo Lengai mountain in the background, Northern Tanzania. Full Ride Report: In the valley of the Mountain of God
Chasing the sun in Tahoe National Forest on a 2019 Royal Enfield Himalayan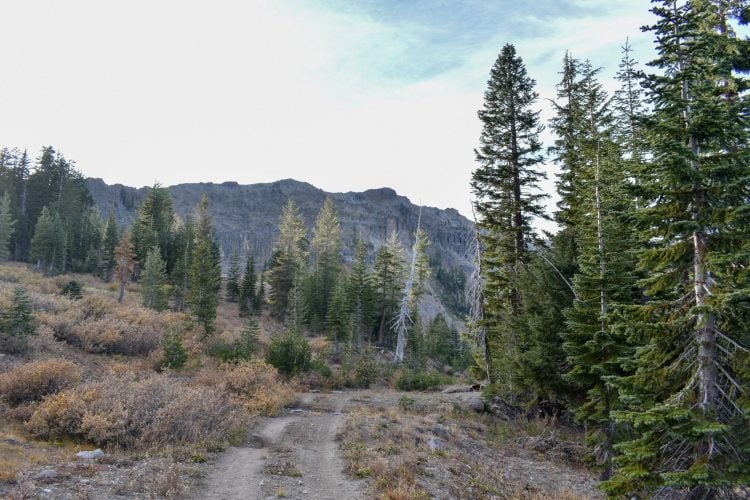 @KennyBooBear wrote …
One late afternoon during the PG&E blackouts across California this past October, I decided to take off into the Wilderness of Tahoe National Forest. My plan was to catch the sunset.

Once off the main road, the first two miles of gravel were easy going and mildly scenic. I continued on and the terrain quickly changed to baby heads, large rocks sticking up from the dirt, ages old fallen trees and logs, a substrate that would vary between loose sand, compacted dirt, and sticky mud and once above 8,000ft, the occasional patch of snow and ice. What awaited me at the top was a spectacular setting sun that dipped below Tinker Knob's ridge.
Late afternoon shadows and a 2017 BMW R1200GS Rallye in White Sands National Park, New Mexico 
Thanks to Michael for the photo.
A big thank you to all the inmates who sent us photos for this week's POTW. Please remember to send in your photos (link below).