This week's featured photo (above) looks like it was taken on another planet. It was taken by @Out4adv in Iceland during a trip on some old school bikes. Walter writes …
Myself and my buddy Peter enjoying the Highlands of Iceland. Love the simplicity of my 1986 DR600. Kickstart only and no fancy electronics… Peter rides a 1995 XT600.
@Out4adv also sent us these photos which look similarly alien.
Gobi Desert
@UkAdventurer has been touring Mongolia …
My girlfriend and I were touring Mongolia and camping here and there. We were about 150km into the Gobi desert, all off road, when we settled down for the night after too many tiring falls in deep sand. It was an incredibly isolated but idyllic and peaceful setting to spend the night.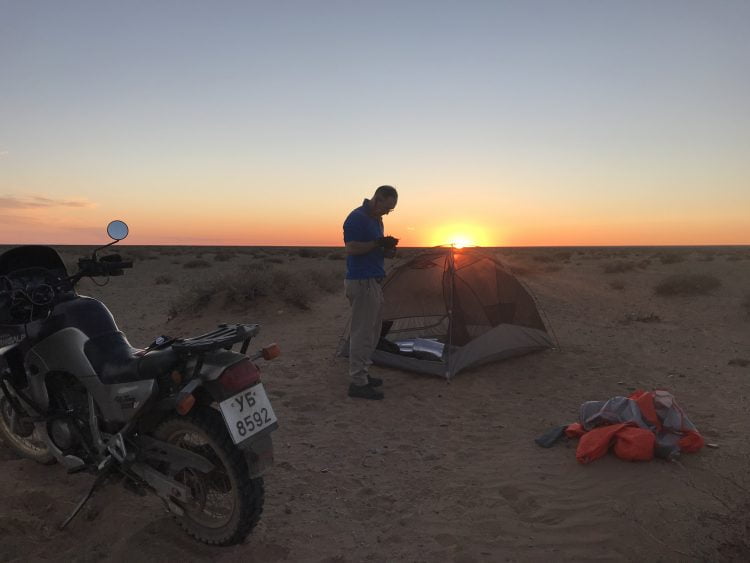 Australia and a sidecar
@WoutenAnnie has been doing a 5 month tour of Australia on a 2003 KTM 950 Adventure + LBS sidecar.
On our 5 month trip around Australia, we started in Perth September 2019. The picture was taken heading to a campsite at Coronation beach.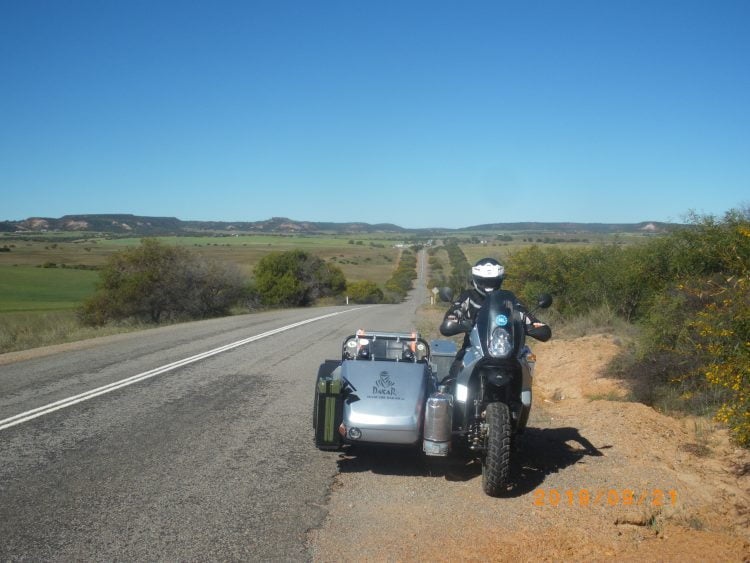 TransAmerica Trail
@rudy4pl did the TAT last summer on a 2016 Suzuki DR650 ….
This was taken during my last summer's trip while traveling along the TAT. This is south of the Bar 10 Ranch in Arizona, overlooking the Colorado river passing along the Grand Canyon. Great views, but scorching hot!
Col de Sommeiller
The dramatic Col de Sommeiller is no match for Adventure Riders. @Safarinjema writes …
The sunny morning of September`16 was perfect for a ride up to the Col de Sommeiller, passing Rifugio Scarfiotti at 2156 m. There, every year in July, the Stella Alpina takes place, said to be the highest-altitude motorcycle meeting in Europe. Reaching the plateau on the Col de Sommeiller on 2995 m, being very close to the boarder Italy/France, the beautiful views on the high alps created the feeling of a perfect day.
@Safarinjema is riding a 2009 Honda Innova 125, not your typical adventure bike!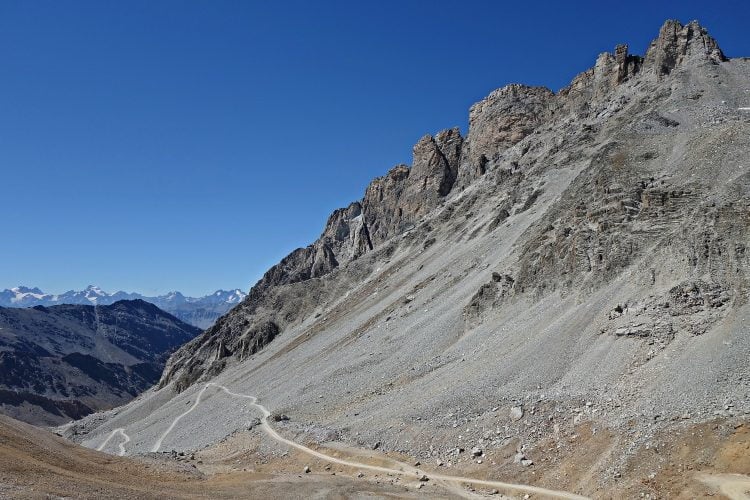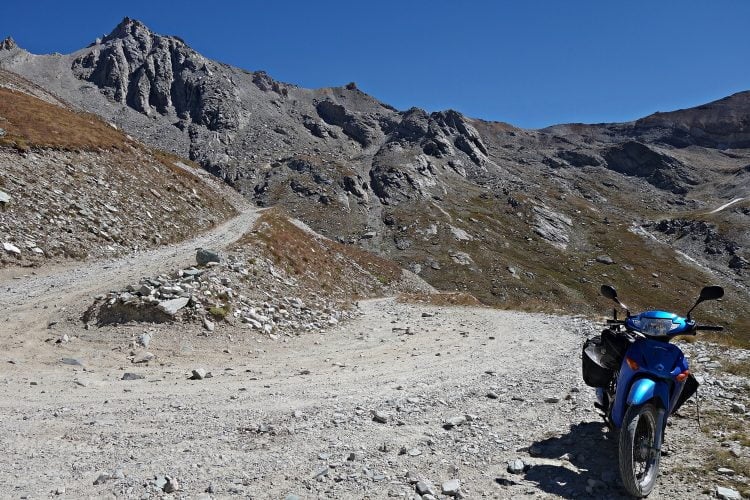 Australian Fires
@NeoNasty is riding a 2017 Husqvarna 701 Supermoto in Australia and writes about the fires …
I took this photo on a trip from Melbourne to Sydney.

As you know we've been having huge fires in Australia and I was forced to change my plan numerous times due to road closures. This photo was taken on 'Bells line of road' which is through the Blue Mountains as it drops into Sydney. The road was only opened the day before after all the destruction. 40Kms of road was like this both sides, after having numerous 38 Degree C days I woke to rain thick with red dust from the desert and fog.

It was an odd experience to see so much damage, and then an open cafe surrounded by blackened paddocks and forest.
Moto Fishing
@motofshr (name checks out) is riding & fishing on a loop starting in Coos Bay OR on a 2016 Suzuki V Strom 650XT
. The photo is at Spinney Reservoir, South Park, Colorado.
Hamburgers and Rainbows
@Stevie99 writes about a trip he did a couple of years ago on a 2013 Moto Guzzi Stelvio …
Taken July 2018 east of Logan New Mexico on a day trip home from Mosquero New Mexico, home of the worlds greatest hamburger.
Moto Camping
@moparnut72 sent us this photo from the Northern Nevada Moto Guzzi Annual Campout.
The French Alps
@redracer673 did a trip last summer from Germany to France trough the alps on a 2019 BMW R1250GS.
Girlfriend now Wife
@jjustj writes …
Taken in 2013(?) at the Saxxon Mountain, Colorado riding back from the then, Girlfriends house in Nederland to Dillon.

Taking the best dirt route I could find, Below me is I 70 near Georgetown. She's now my wife and is also a rider.
The bike is a 2012 Honda CRF 250 l (LRP) "little red pig".
As always a big thank you to all the folks who contributed photos to this week's POTW.