Welcome to the first POTW (Photo of the Week) post. This week's featured photo was taken by inmate @igorshen in Cappadocia, Turkey. igorshen wrote:
The rock pillars were dug out by orthodox monks, once upon a time. Now many are still in ruins, but many are converted into boutique hotels.
This is now on my bucket list! Follow igorshen's epic ride on the forums.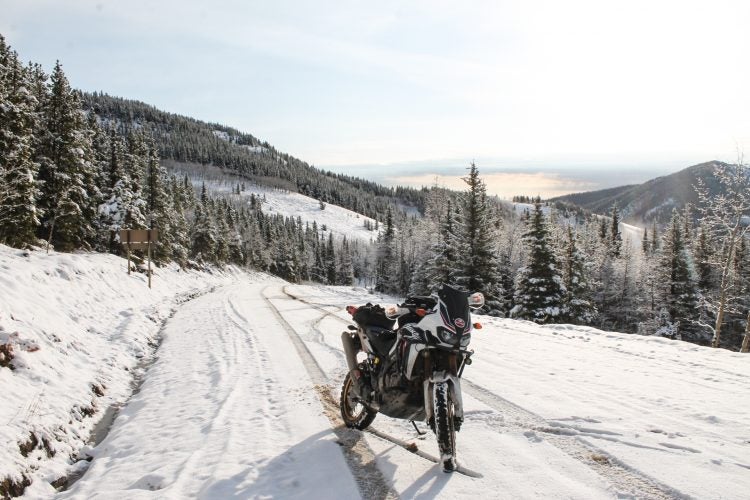 This beautiful photo was taken by inmate @Greg the pole last June on Highway 532 East of Calgary, Canada. Greg wrote …
We had been having a late start to the season. I had to give up at 1700m or so. I was out on a long day ride for a burger. 850km round trip with as much gravel as possible.
ADVrider writer Zak @
kawazacky
is currently on vacation with his family … and a Honda CRF450L.  photo. Zac is busy writing a review on the Honda of for us so keep an eye out for the review soon.