A British company called TWM thinks it has developed a way to reduce motorcycle fatalities.  The firm has created radar activated "interactive" signs that are intended to warn motorcyclists of high hazard areas.
According to the company, the new signs come in light of the UK's growing motorcycle crash fatality rate.  According to the DfT, 354 motorcycle fatalities were recorded during 2018 which was an increase from 2017.  In addition, more than 16,000 serious and non-serious motorcycle crashes occurred during the same timeframe.
Drilling down further, the DfT found that out of the 1,572 crashes caused by road environment conditions, 228 were the result of inadequate or "masked" signs, road markings or the roadway layout such as a tight or blind corner.
Sign for motorcyclists
TWM's new signs use radar and bright LEDs to warn motorists of high hazard areas or difficult road conditions.  Particularly, they've developed a road sign targeted at motorcyclists.
The sign is to be placed at locations of high crash danger.  The sign is radar activated and measures a vehicle's speed.  When not activated, the sign has top and bottom blue borders with white words that say "crash site" and "stay alert".  In the center of the sign is an image of a motorcyclist on a leaning bike and the word "think".
However, if a motorcycle approaches the sign above the preset speed threshold, the motorcyclist image is illuminated by bright blue LEDs and the words "BACK OFF " are illuminated in white.
Other illuminated LED signs
TWM has a host of other LED warning signs including signs that warn of sharp corners.  These signs use LED's that light in sequence to warn motorists of very sharp curves.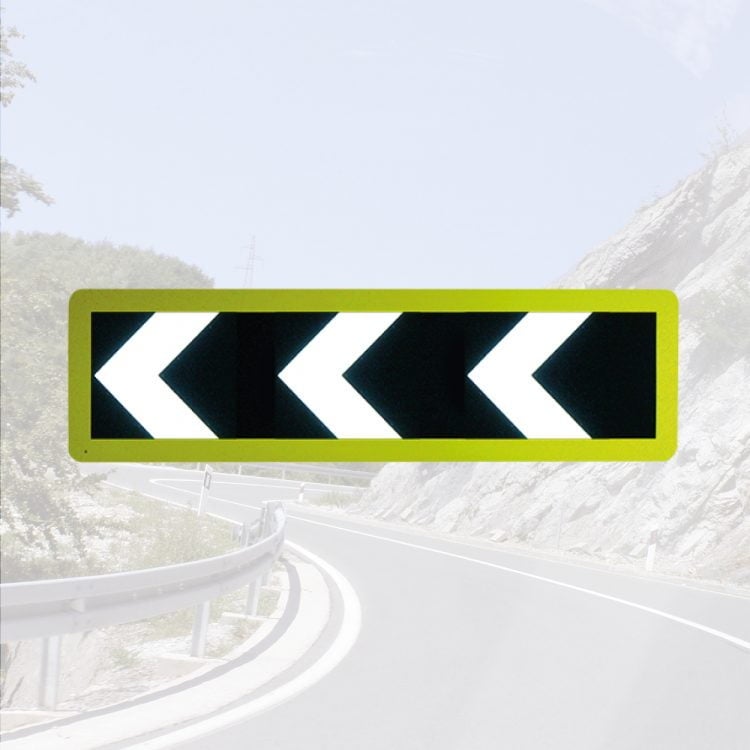 There's no word yet from the company whether the signs have been put into use on UK roads.  If installed, do you think that the signs would be effective in helping to reduce the number of crashes in high crash areas?  Let us know in the comments below.