Herds of wild horses, cleanest rivers and most pristine nature on the whole continent, Muslim mosques alongside synagogues and Catholic churches, remote mountain tracks and the best coffee in the Western hemisphere – can all of this actually be in Europe, a continent so crowded and packed you can't even get your bike off the road in some parts? The answer is yes, if you're riding Bosnia. This small but incredible Balkan country has got it all: breath-taking mountain vistas and vast open plains, layered and complex culture, amazingly hospitable, friendly, and progressive people, plenty of off-road riding and vibrant motorcycle culture.
I fell in love with Bosnia as soon as I set foot – well, rather, tire – in Sarajevo a few weeks back. Since then, I've hung out with Bosnian riders, took part in the Bosnia Rally exploring the country's off-road tracks and trails, fixed my bike back in Sarajevo, and now hope to do some more enduro riding in the mountains with the Bosnia Enduro team. I loved riding Albania and Montenegro, but Bosnia is just a whole another level. So if you're planning to ride Europe, put Bosnia on your bucket list. Here's why.
Sarajevo
Sarajevo is a wonderfully strange city. Before coming here, I wasn't sure what to expect; I half-thought most Bosnian cities would be these bleak, grey post-socialist urban wastelands, and I couldn't have been more wrong. Sarajevo still bears war wounds, as many buildings are still riddled with bullet and shell holes from the Siege of Sarajevo in 1992-1996. However, the city is a fantastic mix of the East, the West, and the Balkan: in Sarajevo, I feel like I'm in Vienna, Budapest, and Istanbul all at the same time.
It's got amazing street bazaars resembling something from the Middle East, bohemian pubs and wineries, a fancy shopping mall center with Western eateries and coffee shops, Turkish hammams and Italian pizzerias, German shops and Ottoman-style coffee houses.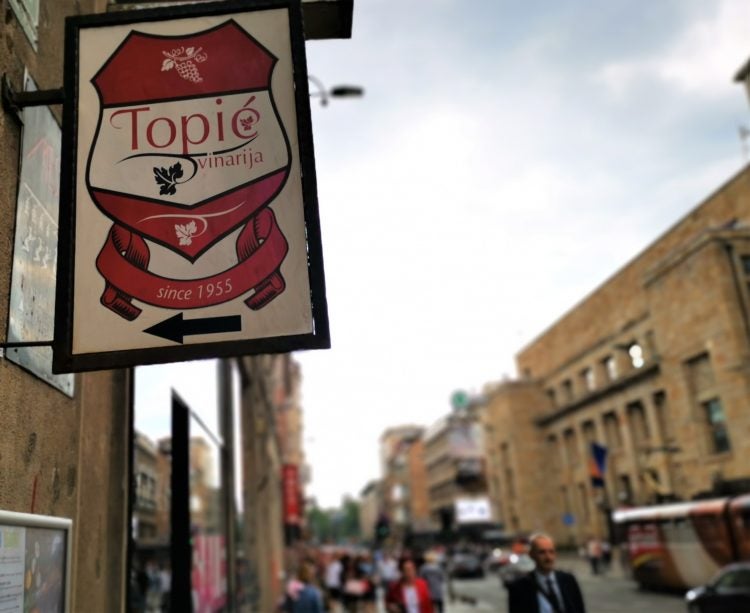 People of Sarajevo are among the friendliest and most hospitable in the Balkans, and they often come off as more educated and progressive than many of their Western counterparts. Most speak great English and love motorcycles – hard enduro and adventure riding are taking Bosnia by storm – and everyone just hangs out in coffee shops and parks. Women wear headscarves, full-body burkas, or skimpy crop tops, and no one has a problem with either; you'll hear a Muslim call to prayer in the evening, but spot Catholic priests debating chocolate croissants with Jewish rabbis in local pastry shops. Sarajevo truly feels like the Jerusalem of Europe, and the best part is, it's incredibly motorcycle-friendly: as long as you're on two wheels, you can park just about anywhere including on the curb.
Mostar
Another popular travel destination in Bosnia, Mostar is a stunningly beautiful city surrounded by lush green mountains. You can be enjoying the Old Town and sipping coffee one moment, then riding gnarly mountain tracks within just half an hour. Mostar is a great place to start exploring Bosnia off-road.
Off-Road Riding
Bosnia is an off-road riding paradise. However, to make sure you're always on tracks and aren't intruding into anyone's private property, download the Bosnia and Hercegovina Trans Euro Trail route. If you want to veer off the TET route and go exploring on your own, definitely check out the Northern part of the country – areas around Bugojno and Bihac are especially spectacular.
Do be careful and stay on the tracks, tough: there still are hundreds of undiscovered and undestroyed land mines out there, so don't risk it and watch out for signs.
Food
I've already mentioned Bosnia has great coffee, but it also has some amazing food, too. Bosnian cuisine is a mix between the Mediterranean and the Turkish; be sure to try cevapi, beef or lamb kebabs served on pita bread, burek, which is somewhat similar to the Cornish pasty, and Begova Corba, a slow-cooked, rich chicken soup. In Sarajevo, eating out is big, and no one is ever in a rush, so take your time, sample the local cuisine slowly and enjoy the conversation with fellow restaurant-goers. Food and friendship go together in Sarajevo.
Money
Bosnia uses Bosnian Mark (KM), which converts to about fifty Euro cents (around USD 0.56). You can find accommodation from 20 KM and up, depending on location; a restaurant meal costs anywhere between 6 and 12 KM, a liter of fuel is around 1.9KM. ATMs are plentiful, and you can pay by card in most gas stations, supermarkets, and restaurants. Do have some cash (100-150KM) if you're planning to go off the road and stay in small villages, but all bigger towns and cities are card-friendly.
Motorcycle Insurance
If your Green Card insurance does not cover Bosnia, you'll have to get local Bosnian bike insurance. You can do this on the border or in Sarajevo at the GRAWE insurance office. Motorcycle insurance for a month will cost you about ten euros.
Motorcycle people and events
Want to hang out with local riders, enter a rally, or follow in the footsteps of Graham Jarvis and train with the local hard enduro maniacs? Here are some useful links to help you out:
The Pub, Sarajevo: owned by Senad, a local BMW GS rider, the Pub is a hotspot for motorcycle travelers in Sarajevo. Make sure to stop by and say hi to Senad – the first beer is on him! Senad can also help if you need to find a mechanic or bike parts.
Bosnia Rally: a four-day roadbook training camp mimicking real rally conditions for those who braaap.
Bosnia Enduro: KTM 450 and 350 rentals and off-road tours in Bosnia.