The ADV motorcycle market is ever-growing and ever-changing, with new companies offering all sorts of adv-related products cropping up each year. Few, however, reach the success of Mosko Moto, the soft motorcycle luggage company. So what's it like to design and produce motorcycle luggage? I talked to Peter Day, the heart and soul of Mosko Moto.
Peter, what's it really like to design motorcycle luggage?
Technically speaking, I'm not the designer on the team. My business partner Andrew and our Director of Apparel Scott Bryan are in charge of design. But I am very involved in the creative process and I love that part of my job. Actually, our entire team participates in product development, as do many riders who use our gear. If you check out our blog and advrider.com thread, you'll see 4-5 years of history sharing ideas and pictures, collecting feedback, testing and revising prototypes. The entire history of our business – and each of our products – is documented. Instead of treating R&D like a super-secret black box – where ideas go in, a product comes out, and the rider is the last person to see it – we design everything transparently. Riders can provide continuous feedback throughout. The more eyes on a product before production starts, the better. I think it results in a better finished product.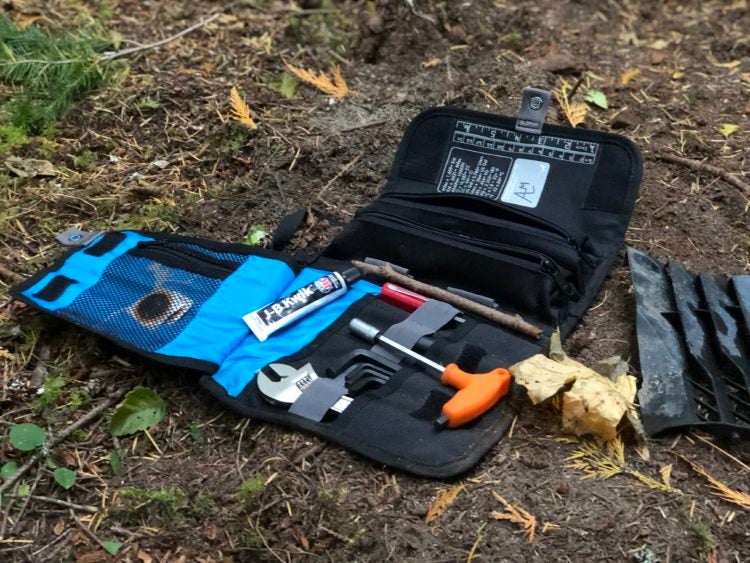 What does your typical day at work look like?
It's all over the board. I'm answering this from my iPhone in our camper in the parking lot of the Long Beach convention center, getting ready for the International Motorcycle Show. Today I'll be setting up our booth. The last two days, I was driving all day. Before that I was in central Oregon on my dirt bike testing our new Reckless 10 system. Monday, I fly to Australia for the Melbourne Moto Expo. After that I'll be visiting fulfillment centers in Australia. Then I'll be back in the Mosko shop, catching up on accounting stuff, working on new products with Andrew and Scott, and probably doing a new post on advrider! We're a small company and everyone wears a lot of hats.
What's the most challenging thing about running Mosko Moto?
Forecasting sales and purchasing and financing inventory. We have 4-6 month production lead times – the time from when we place a purchase order to when we actually get the inventory. With new products, it's hard to estimate how much we are going to sell until the item is out in the market and we can observe several months of demand. Plus, to meet the requirements of our factories and fabric mills, we have to purchase in pretty large quantities. So there's this moment with a new product where we have to swallow hard and make a financial bet with very limited information. We can't just make 25-50 pieces and see how it does. It's all or nothing.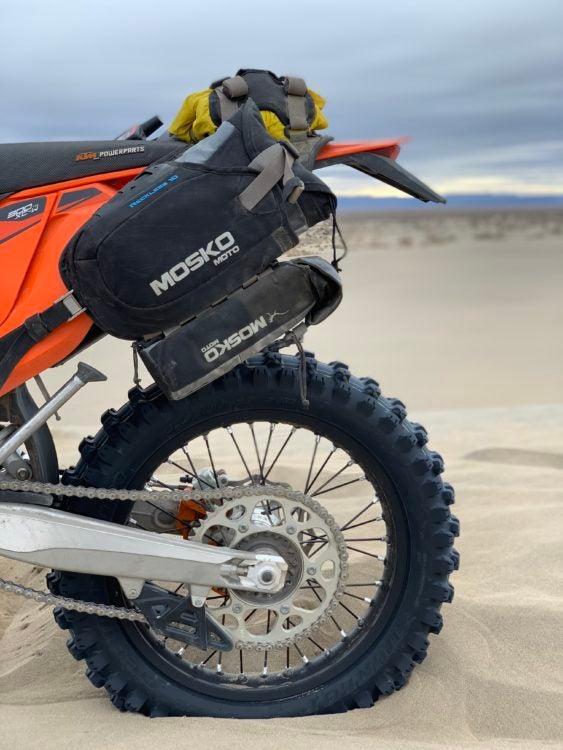 In the outdoor industry, companies take their new products to a trade show, get orders from dealers, then go place their purchase orders with their factories after they have a sense for demand. We sell direct, so we don't have dealers, reps, or trade shows. We don't know how an item is going to perform until it's on the website. Every container that arrives from the factory represents a big investment for us in a very personal way. The inventory sitting in our warehouse represents substantially more than my net worth, thanks to the two SBA loans we used to start the business. Every purchase order we place and every new item we create is a significant bet.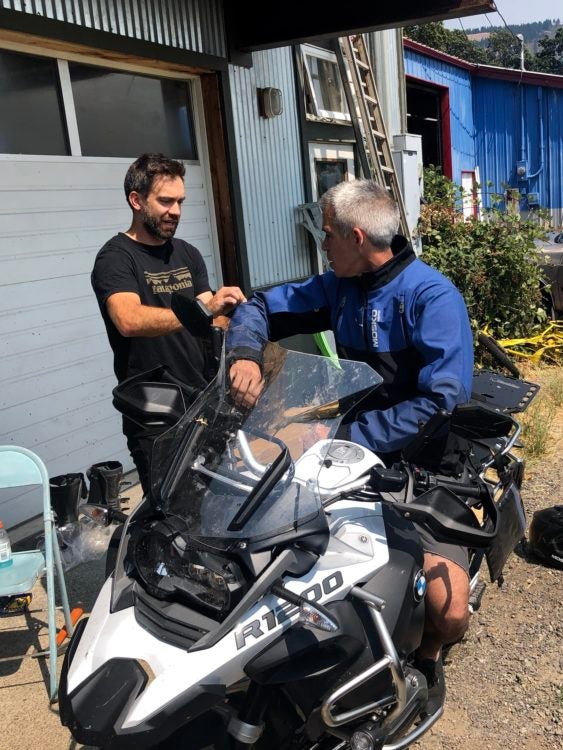 What's the most rewarding thing about your job?
When we really nail the design of a new item, it feels absolutely awesome. We know when that happens because we ship out the first handful of deliveries and we instantly get this huge wave of positive feedback. It's a great feeling! I also love to randomly see our products out and about on bikes, especially on trails out in the middle of nowhere, or when we're traveling overseas. I get such a kick out of seeing Mosko products in the field. We're still a new enough company that the novelty of that hasn't worn off. Not at all!
What's the worst thing about your job?
Maybe the long days of driving to and from shows and events, and the many nights spent sleeping in truck stops, rest areas, and Walmart parking lots. Even that has a certain charm though.
How do you come up with gear design ideas?
The best ideas percolate from many different sources simultaneously. It's an amalgamation of our own personal wants and needs, feedback from riders on our advrider thread, ideas that come in through social media and email, conversations we have at shows and rallies, and so on. It's usually not so much a single ah-ha moment as it is a tidal wave of smaller inputs, all of a similar nature, and then when we find ourselves asking 'okay, what next?' The answer seems obvious.
For example, our new Hood tank bag came from the widespread desire to have a tank bag that's completely waterproof without a rain cover, but that doesn't have a sealed zipper as the primary access portal. I lost count a long time ago of the number of riders I've talked to who asked for a waterproof tank bag. Or who said they were frustrated with sealed zippers getting stuck and failing in the middle of a long trip. By the time we got around to working on our second tank bag, choosing the direction was easy. The Hood is the result.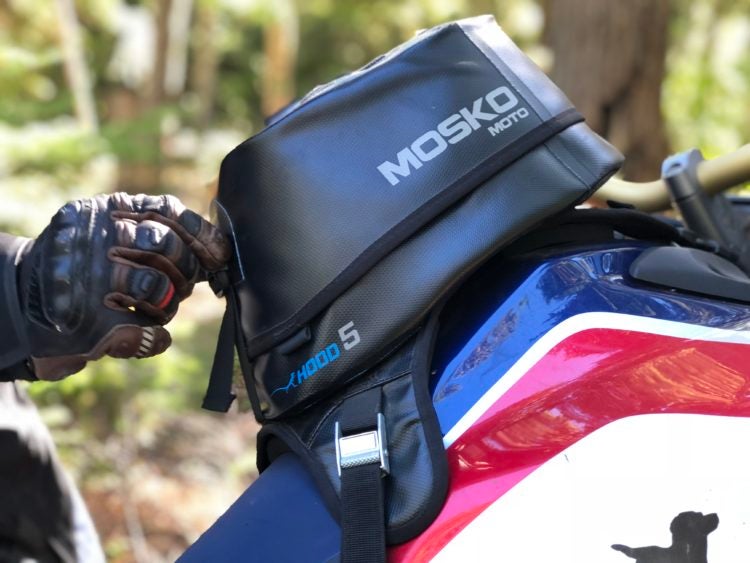 What would you say to people who want your job?
If you start a business, might as well do something fun! A certain amount of reckless abandon is required to get a new business going. If you're having fun, the risk is worth it. Just like a big moto trip.