As the COVID-19 pandemic sweeps across the entire planet, more and more countries are entering total lockdown. In Europe, it's eerily quiet right now: with most countries having closed their borders and imposed quarantine or even curfew, people are staying at home.
Coping with self-isolation is mostly a psychological issue. While for the first few days, a lot of people simply indulged in watching too much Netflix, sitting at home gets less and less appealing as time goes by. Even if you work from home, it can quickly begin feeling claustrophobic; anxiety, uncertainty, the feeling of confinement – this is now a reality for many.
So how can we all keep sane during lockdown?
Help Others
As adventure riders, we are uniquely equipped to help others. In Italy, motorcyclist Bella Litinetski has launched an initiative to get people to donate to hospitals and healthcare charities. According to Bella, "We are stuck in isolation. We've never met face to face, but @bertia_marubio and I are collaborating to promote relief for the real heroes in the hospitals. There are many things we can't do, but we can do this.
We are working on a unique piece of art, inspired by Norse mythology. We are collaborating at a distance (Bertia from Veneto and me from Emilia Romagna) to create this digital art. We will deliver the artwork file with license to use for tattoos, print it out or whatever you see fit for your personal use.
Only condition is that you show us proof of donation to a medical facility or medical charity. It can be in Italy or in your area, we're all in this together", Bella said in her Instagram post.
Here in Lithuania, my good friend Jurga came up with a simple but brilliant idea of organizing adventure riders to help food banks and other charities deliver groceries, food, and pharmacy supplies to senior citizens and others in need. With our dual sport bikes, equipped with full luggage whether it's Mosko Moto bags or hard panniers, we can quickly and effectively deliver supplies to people who, for one reason or another, are unable to leave their homes. We currently have 40+ riders on standby in three major cities here in Lithuania, and we will start working as volunteer moto courier service starting this week.
In Belgium, adventure rider Jess Sjiriki Zekusn and her partner are sewing batches of protective masks for healthcare workers. "Belgium has just entered its first days of fighting the war against the virus and Covid-patients are starting to arrive in hospitals. At the moment of writing we have 634 patients in hospitals and 88 of those need ventilation in IC. We have hospitals asking for donations so they can buy more ventilators for the time to come. Hospitals and nurses have shared messages pleading to start making mouth masks for the first encounters, because they need the limited supplies they have for the emergency wards and while treating Covid-patients. The selfmade masks are better than nothing and have other functions than mere protection against the virus, think about other patients who need treatments! Also providing other people than medical staff with mouth masks provides more professional masks for our nurses, doctors and cleaners in the hospitals.
Yesterday, we launched a call for sewing machines, cloth and elastics, this morning people showed up, left their donations in our open garage and then went on their way against without we got in contact with each other. Thank you kind people!! In the afternoon we started sorting, washing and disinfecting the sewing machines and cloths", Jess posted.
These are just a few ideas. If you are healthy, have the time, the means, and the energy, volunteering and helping out others may be the best cure from the lockdown blues.
2. Get Online
I mean, obviously, everyone is online more than ever right now. However, it doesn't have to be all about news cycles and mindless scrolling. If you have a unique skill, why not video it and share it with people? If you have some awesome travel or motorcycle riding footage, now is a good time to experiment with Youtube. From shared masterclasses to simply telling stories, we can now make a difference in each other's lives. Let's be alone together.
3. Get Some Vitamin C
No, not just in food or supplement form. Laughter is the best medicine, and although these are some very strange times we're living, we can still keep our sense of humor. Watch some good comedy, and if all else fails, there's always the Corona memes on the internet – is it just me, or are they getting more and more hilarious every day?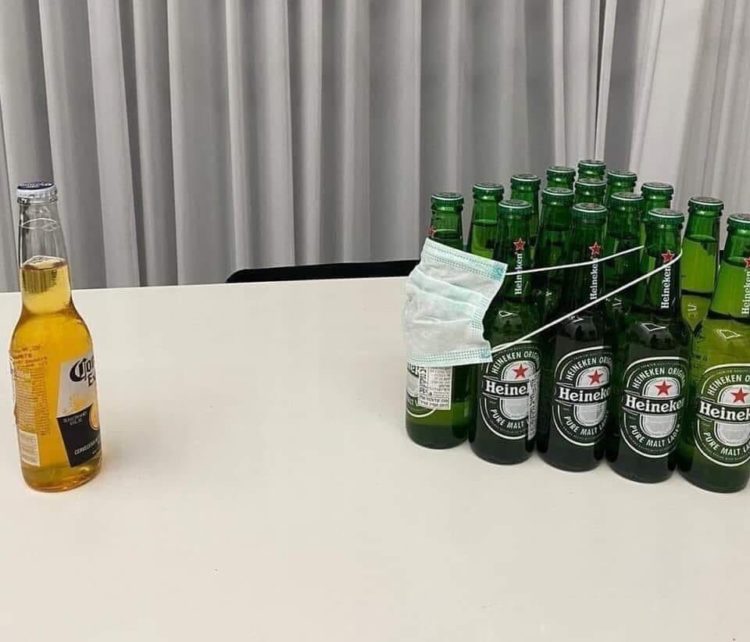 How are you keeping sane during the pandemic, and what's your #1 anxiety cure right now?