If a trip to Europe and Scandinavia is in your plans this summer make a note of August 17th, this is the main day for the Mälaren Runt.
What is it?
Mälaren Lake is west of Stockholm and every August virtually EVERY. SINGLE. MOTORCYCLE in Sweden will be there riding around the lake and take you through some of the nicest areas of Sweden.
Some riders make the pilgrimage annually and make a long weekend of it, taking up the offer of camping from the numerous Swedish Motorcycle Clubs that have clubs houses around the lake.
Other riders just make the ride in one day.
If you have the time, it is a great idea to pitch your tent and just watch all of Sweden roll on by.
Keep in mind that Sweden has a zero alcohol tolerance policy so if you park your bike inside a clubs ground and try to leave later or the next morning you will most likely be given a breathalyzer by the club so they are not liable for you riding on the roads.
To be honest, it's great to get one good location, enjoy the day and in most areas, there are bands playing thru the night and the Swedes are extremely friendly people and the majority speak amazingly good English
What will you see?
You'll find Sweden LOVES America and Americana and there is a massive influence. There will be hundreds of long choppers, customs bikes, antiques, customs, and even a few hot rods, also the unusual will be thrown in as well.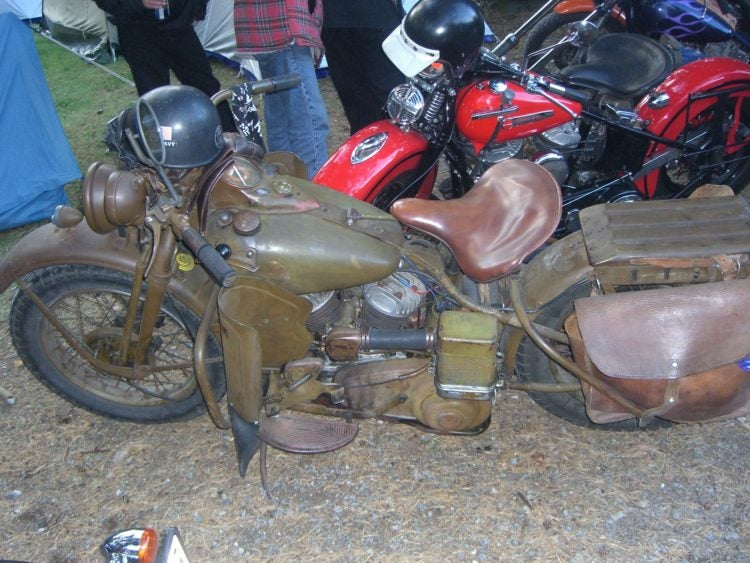 If this sounds like something you'd be interested in there is a lot more information HERE and make sure you allow Google to do the translation for you
All the attached photos are from when I've personally attended the event and can't wait to return.