When it comes to dual-sports, SWM isn't exactly a household name, and I confess I hadn't even heard of the SWM RS 650 R bike before. SWM (Speedy Working Motors) is an Italian-born, Husqvarna – influenced Chinese company, and while the Chinese part may sound a bit off-putting to some riders, essentially the SWM RS 650 R is almost identical to the older Husqvarna TE630 – which is great news.
Lightweight (a mere 144kg), with a single-cylinder 600cc engine, in a way, it's something of a cross between a DR650 and a Husky 701 combining the best of the two worlds.
SWM RS 650 R On-Road
Finding myself wandering around Peru trying to avoid European winter, I had the luck of being loaned an SWM RS 650 R 2017 for a week to ride it from Northern Peru up to Quito, Ecuador.
I've never ridden this bike before, but the minute I turned the key in the ignition, I knew I was in for a treat. Following the Panamerican Highway from Mancora, Peru to Machala, Ecuador, I felt like I was riding a DR on steroids: the bike felt light and nimble, and with the torquey, dirt-bike-y engine, it felt like it just wanted to go forward. Doing highway speeds was no issue at all (although a windshield would have definitely helped, especially when doing longer distances); with plenty of torque, passing slower-moving cars and trucks was effortless. The rumble of the engine and the vibration was there, but it felt gentler, more subdued than that of a tractor-like DR650 – another bonus when doing long hauls on main roads.
The only part where the SWM felt a little unstable was on turns at higher speed; the front felt a little twitchy when leaning, which wasn't confidence-inspiring, especially in wet conditions. But then, the SWM is clearly more of an off-road bike that's OK on road, rather than the other way round – which makes for a great dual-sport in my book.
Traffic and Filtering
In slow-moving traffic, the SWM performed magically – it's easy to split lanes, weave in and out of traffic, overtake, and jump on and off curbs if need be. Even with luggage on, I felt almost like a local when filtering through traffic.
The bike springs forward effortlessly and brakes very effectively, making it easy to deal with South American traffic both on smaller roads, congested exits out of towns, and in bigger cities. Since the bike is fairly compact, squeezing through doorways ("motorcycle parking available" in Peru and Ecuador often means that instead of a garage or a secure parking lot, you're expected to park your bike in a hotel lobby or foyer) is also not an issue, something that comes handy when traveling more remote backcountry roads and staying in smaller towns.
Off-Road Capabilities
Off-road is where the SWM RS 650 R truly shines. I took the bike on some sandy tracks, rocky gravel roads, narrow, rutted country lanes, and fast-flowing graded dirt trails, and it never disappointed. While light and agile, it also felt very stable and forgiving; even loaded with luggage, the SWM felt more like a dirt bike than a medium-sized dual sport. While I had the universal MotoZ tires on which were more than enough for travel mode speeds, I imagine it would do even better with aggressive off-road tires. You could probably even take the bike out into the dunes if you felt like it.
For me, the SWM off-road felt like a lighter, more torquey version of my DR650. Regardless of the trail surface, it plodded faithfully along. While the DR650 lacks torque and a bit of an "oomph"climbing steeper hills, the SWM attacks them with gusto. It's also easier to ride in sand and fine gravel, even with luggage on.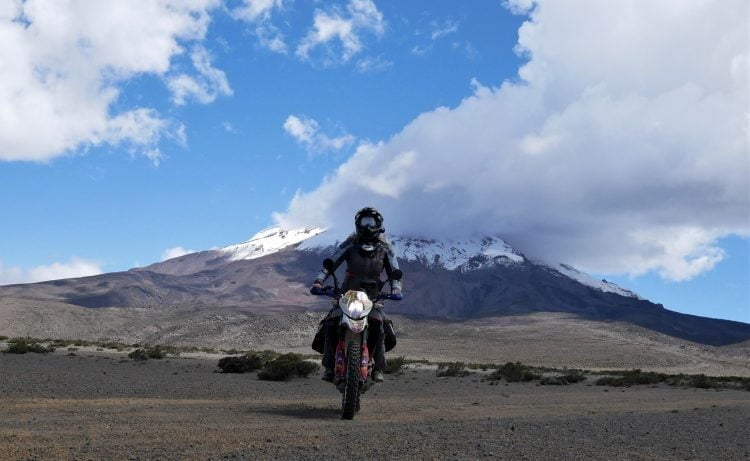 As with any other dual-sport motorcycle, the SWM RS 650 R would need a few mods for long-distance travel. A better seat, a windshield, a larger tank, and a skid plate would definitely make the list of modifications. Luckily, since the bike is almost identical to the Husqvarna TE630, aftermarket parts are readily available, including a Safari tank.
Since I only rode the SWM for a little over a week, it's hard to comment on the reliability of the bike. however, it felt solid and sturdy, and with a price point of $9490, it seems like a decent choice for ADV travel to me, especially if you aim to ride off-road more than pavement.
SWM RS 650 R specs:
Engine: Liquid-cooled DOHC 4-valve single-cylinder four-stroke
Bore & Stroke: 100 x 76.4mm
Front Suspension: 45mm Marzocchi fork with 210mm of travel
Rear Suspension: Sachs shock with 270mm of travel
Wheels: 18/21-inch front and rear
Weight: 144kg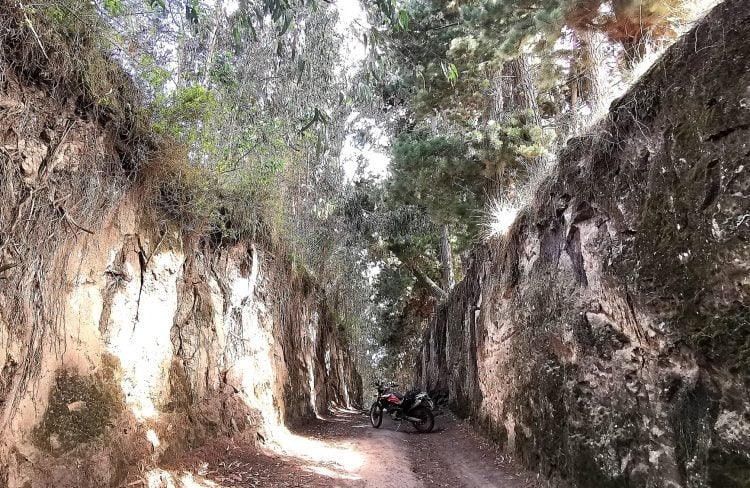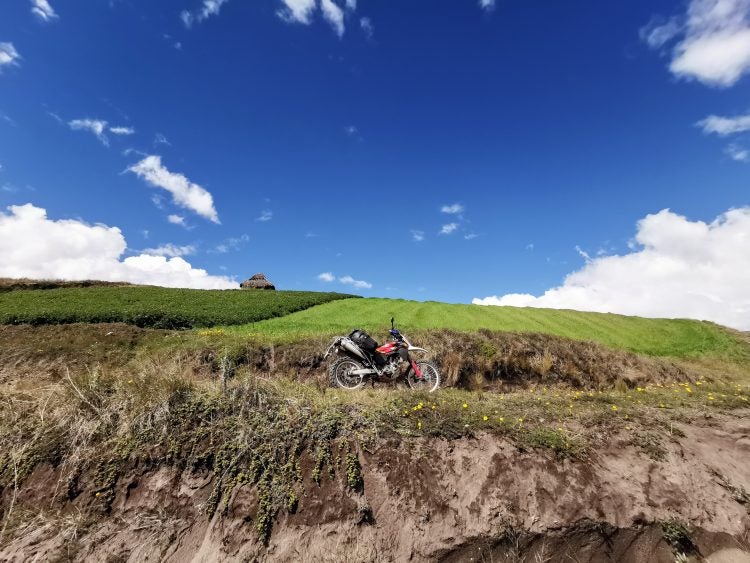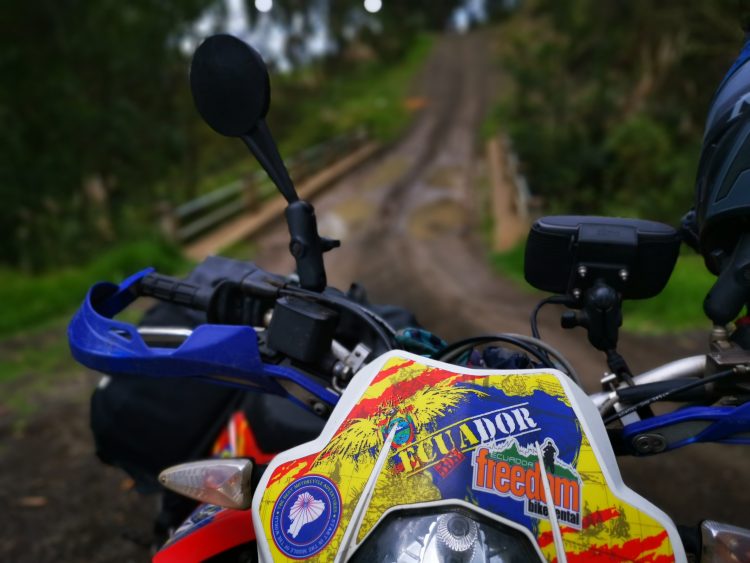 Bike courtesy: Ecuador Freedom Bike Rental