Taiwan has become another country in the growing list of countries that require motorcycles to have a form of anti-lock braking systems.  A new rule requires all new motorcycle/scooters manufactured after January 1, 2019 to be equipped with either anti-lock braking (ABS) or combined braking systems (CBS).
The Taiwanese Ministry Of Transportation and Communication (MOTC) expects that the new rule would cut traffic casualties by 30 percent.  The rule would have also required that by January 1, 2021  all motorcycles/scooters with greater than 125cc engines must have the systems regardless of the year of manufacture.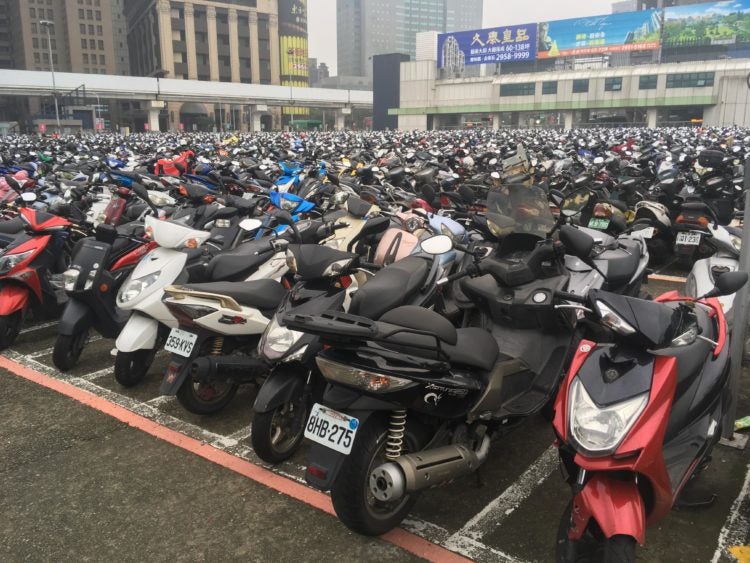 According to MOTC Acting Minister Wang Kwo-tsai, over 60 percent of the 1,680 traffic fatalities reported last year were related to motorcycle/scooter accidents.  He added that the new rule was in line with what he said was a global trend and could help improve road safety.
But in a sudden change of course after pressure from social media groups and the President of Taiwan, the MOTC has changed the rule.  Opponents of the rule said that adding ABS or CBS to existing bikes was estimated to be between NT $1,500 ($49 USD) to NT $8,000 ($260 USD) and placed an undue financial burden on motorcycle/scooter riders.
In response, the MOTC now says the regulations pertaining to new scooter models released after the end of this year will stand, but it has suspended the implementation date for the second phase.  That phase would have required owners to ensure that their motorcycle/scooters were equipped with one of the two braking systems.
The MOTC has said that it will meet with motorcycle manufacturers to discuss ways to reduce the cost of purchasing and installing the systems.  The MOTC has not said when it will implement the second phase of the regulation.